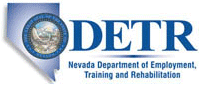 Job Information
JT4

SYSTEMS ENGINEER IV

in

Las Vegas

,

Nevada
JOB SUMMARY - ESSENTIAL FUNCTIONS/DUTIES
The Systems Engineer is responsible for the Technical Implementation of assigned programs. The Systems Engineer is responsible for developing Operational Concept Description based on the customer objectives, eliciting Requirements from the projects stakeholders, writing the System and Item Performance Specifications, and developing Test Plans and Procedures for accepting the system developed based on the Requirements developed. The Systems Engineer will work with the development team and is responsible for the projects Preliminary and Critical Design Packages.
Responsible for the Engineering e testing and evaluations of the systems.

Verifies and compiles wit engineering documentation standards and test procedures.

Coordinates closely with Project Managers on Cost, Schedule and Performance.

Performs other position-related duties and assignments as directed.
DESIRED QUALIFICATIONS
The incumbent will possess a technical knowledge of Radar/RF Engineering and Control Systems and/or experience in Broadband and Wireless Communications, Network Backhaul, IR Cameras, Data Standards (RS232, 422, 485, etc), Various Communication Protocols (SDLC, HDLC, Ethernet, etc).
OTHER RESPONSIBILITIES
Each employee must read, understand, and implement the general and specific operational, safety, quality, and environmental requirements of all plans, procedures, and policies pertaining to his/her job.
WORKING CONDITIONS
This position involves work typical of an office environment with no unusual hazards. There is occasional lifting up to 20 pounds, constant sitting with occasional use of a computer terminal, constant use of sight abilities while reviewing documents, constant use of speech/hearing abilities for communication, and constant mental alertness. Routine travel to remote Company work locations may be required.
REQUIREMENTS - EDUCATION, TECHNICAL AND WORK EXPERIENCE
The incumbent must have a Bachelor of Science in Engineering from an ABET-accredited academic institution and 14 years of related engineering experience, or have an accredited Master of Science in Engineering with at least 10 years of related engineering experience, or have an accredited doctoral degree in Engineering with at least 8 years of related engineering experience. The incumbent must possess a well-established, substantial, professional reputation in one or more of the principal technical disciplines of the Company. Must demonstrate the ability to direct senior technical personnel in project assignments involving research, development, integration, and sustainment of complex systems or processes. The incumbent must use superior communications skills, both verbal and written, in day-to-day project activities as well as in briefing customers and in writing reports and proposals. The incumbent must possess planning/organizing skills and have a working knowledge of computer systems and computer-based engineering tools. Incumbent will be required to qualify for and maintain a government security clearance and must have a valid, current state driver's license.
DISCLAIMER
The above statements are intended to describe the general nature and level of work being performed by people assigned to this classification. They are not intended to be construed as an exhaustive list of all responsibilities, duties, and skills required of persons so classified.
Rev B
Equal Opportunity Employer Minorities/Women/Protected Veterans/Disabled