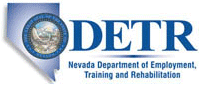 Job Information
Brightline

Utility Coordination Manager

in

Las Vegas

,

Nevada
Development & Constructio

UTILI01823
Full-Time
Las Vegas, NV, USA
Description
Utility Coordination Manager
The Utility Manager for the XPRESSWEST Los Angeles to Las Vegas High-Speed Rail program will be responsible for managing a large-scale program of utility protection and relocation for a 180-mile rail corridor, passenger stations and a vehicle maintenance facility. Utilities include third party communications fiber optic systems; power distribution and transmission; gas; potable; re-use; storm water and sewer conveyance systems.
Duties and Responsibilities:**
Establishment of productive and cooperative relationships with utility owners affected by the project
Review Utility Work Plans and recommend for approval
Lead or facilitate meetings involving utility specific activities
Review Cost estimates and agreements for relocation
Maintain database of all correspondence with utilities
Proficiency with Caltrans and NDOT utility relocation practices and procedures
Basic understanding of the Caltrans and NDOT Procedures Manual
Ability to perform moderate algebraic calculations in all units of measure. This includes vertical curve, horizontal curve, and grading slope / elevation design calculation capabilities
Ability to effectively present information in a group situation to claimants, and other employees of the organization
Ability to prepare technical reports, memorandums, design specifications, construction bid documents
Ability to read and comprehend construction improvement plans, specifications, technical supporting documents and reports
Ability to work effectively with diverse work groups including co-workers, clients, vendors, etc
Cooperate in all matters relating to health and safety, including following safe working procedures at all times
Qualifications: **
Bachelor's Degree in Engineering or Construction Management preferred
Demonstrated large scale utility protection and relocation management experience
Minimum 15 years experience in utility management in the construction industry
Demonstrated prior experience with buried fiber optic for third party carriers
Demonstrated experience working in active railroad corridors
Fluency with Microsoft Office software
Demonstrated ability to work within project team and to achieve project objectives
Pre-existing working relationship with multiple Utility carriers in the California/Nevada market
Technical and administrative competence
Identification with project goals, and determination to succeed
Communication skills attuned to a broad audience touching the utility company, technical, administrative, financial, and political environments
Team player with a focus on internal customer satisfaction
NOTE: JOB DESCRIPTION IS SUBJECT TO CHANGE BASED ON BUSINESS NECESSITY.
DXE is an Equal Opportunity Employer. In compliance with the Americans with Disabilities Act, DXE will provide reasonable accommodations to qualified individuals with disabilities and encourages both prospective and current employees to discuss potential accommodations with the employer
Posted: August 26, 2020