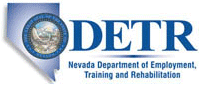 Job Information
Mission Support and Test Services, LLC

Business Assistant II

in

Mercury

,

Nevada
Qualifications
Due to the nature of our work, US Citizenship is required for all positions.
High School diploma or equivalent, and at least one year of related experience.

Strong ability to multi-task, ability to take initiative, and be professional with a friendly demeanor.

Proficient computer skills, including Microsoft Office Suite (Word, Power-Point, Outlook and Excel); scheduling appointments/updating calendars.

Must possess the ability to function effectively in stressful situations.

Detail oriented, ensuring that all projects, assignments, and actions are completed with accuracy and efficiency.

Demonstrate the ability to be reliable and punctual.

Prior experience handling office responsibilities, experience in customer service, or related field, a plus

Exceptional time management and organizational skills required.

Must be team oriented

Work Schedule: Monday - Thursday 7:00 AM - 5:00 PM

Pre-placement physical examination, which includes a drug screen, is required. MSTS maintains a substance abuse policy that includes random drug testing.

Must have a valid driver's license.
MSTS is an Equal Opportunity/Affirmative Action Employer. All qualified applicants will receive consideration for employment without regard to race, color, religion, sex, sexual orientation, gender identity, national origin, disability, veteran status or other characteristics protected by law. MSTS is a background screening, drug-free workplace.
Responsibilities
MSTS currently has an open position for a Business Assistant II who is excited about growing their career in the construction industry. You willbe responsible for performing a wide variety of clerical and administrative duties to support the facility construction manager, superintendents, and bargaining personnel.
Key Responsibilities
Perform administrative duties to aid in various phases of daily activities, such as composing correspondence, gathering/analyzing data for reports, and coordinating project or organizational unit activities and requirements with appropriate support groups.

Perform data entry using standard document management programs to register documents,maintain databases, and produce logs, fax transmittals, and other reports as needed.

May train others in project/organizational procedures, including use of automated tools.

Resolve minor software/hardware related computer problems within group, maintaining security and other database tables as needed.

Act as project/department system administrator as needed.

Maintain and track personnel-related information.

Publish and distribute department bulletins.

Responsible for ordering project or department supplies and maintaining a supply cabinet.

Under general direction, set priorities for self in doing work and manage time to ensure that deadlines and objectives are met.

Perform clerical duties, take memos, maintain files, and organize documents; photocopy, fax, etc. as needed.

May at times support diverse projects for other departments, as needed.

Keep abreast of department technologies, techniques, and services relevant to area of responsibility.

Schedule meetings and coordinate requests for equipment/materials.

Must possess the ability to effectively and efficiently communicate with all levels of management both verbally and in writing.

Must be flexible and possess the ability to function effectively in stressful situations.
Overview
If you're looking for an interesting, fulfilling career, you've come to the right place!
At Mission Support and Test Services, LLC (MSTS), we're a dynamic team of employees who manage and operate the Nevada National Security Site (NNSS), formerly known as the Nevada Test Site. A premier outdoor, indoor and underground national laboratory for unique, high-level experiments, the NNSS has offices across the country, including Southern Nevada; Santa Barbara and Livermore, California; Washington, D.C.; and Albuquerque and Los Alamos, New Mexico. We're dedicated to working together as a team to keep our nation safe. Join us!
MSTS is a limited liability company consisting of Honeywell International Inc. (Honeywell), Jacobs Engineering Group Inc. (Jacobs), and HII Nuclear Inc.
Job ID2019-2355
of Openings1
CategoryAdministrative/Clerical
TypeFull-Time
Location : CityMercury
Location : State/Province (Full Name)Nevada