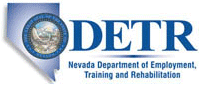 Job Information
Mission Support and Test Services, LLC

Sr Safeguards & Security Spec

in

Mercury

,

Nevada
Qualifications
Due to the nature of our work, US Citizenship is required for all positions.
Bachelor's degree in field related to the position or equivalent training and experience plus a minimum of 5 years of progressive related experience.

Demonstrated success in providing customer support and interface.

Experience in interacting with a broad range of management, staff, and various government agencies.

Demonstrated effective interpersonal skills, and successful problem resolution and negotiation skills.

Excellent oral and written communication skills.

Ability to provide input on hardware and software requirements for MC&A systems at the NNSS is desired.

Knowledge of NNSS programs and operations, familiarity with interpreting and implementing MSTS and Department of Energy policies, procedures, and practices and experience working in a multidisciplinary environment is desired.

This position requires unescorted access to radiological and Material Access Areas.

Must possess an appropriate valid driver's license.

Applicant must possess and maintain a current DOE "Q" clearance.

Pre-placement physical examination, which includes a drug screen, is required. MSTS maintains a substance abuse policy that includes random drug testing.

Department of Energy Q Clearance (position will be cleared to this level) and Human Reliability Program (reference 10 CFR Part 712, "Human Reliability Program") certification. Reviews and tests for the absence of any illegal drug as defined in 10 CFR Part 707.4, "Workplace Substance Abuse Programs at DOE Sites," will be conducted. Applicant selected will be subject to a Federal background investigation, and subsequent reinvestigations, and must meet the eligibility requirements for access to classified matter. Successful completion of a counterintelligence evaluation, which may include a counterintelligence-scope polygraph examination, will be required. Reference 10 CFR Part 709, "Counterintelligence Evaluation Program. Eligibility Requirements – To obtain a clearance, an individual must be a U.S. citizen at least 18 years of age. Reference DOE Order 472.2, "Personnel Security."
MSTS is an Equal Opportunity/Affirmative Action Employer. All qualified applicants will receive consideration for employment without regard to race, color, religion, sex, sexual orientation, gender identity, national origin, disability, veteran status or other characteristics protected by law. MSTS is a background screening, drug-free workplace.
Responsibilities
Selected candidate oversees the implementation and activities of a graded, effective safeguards program for control and accountability of nuclear material (NM).
Key Responsibilities
Develops, coordinates, and implements facility and project specific surveillance plans.

Provides oversight to ensure control and accountability of accountable NM at the Nevada National Security Site (NNSS) to include, but not limited to: Proper safeguarding and storage of NM in assigned Material Balance Areas (MBAs); transfers and receipts of materials into and out of the MBAs; determination of need for and the proper application of tamper indicating devices; and physical inventories.

Participate in assessments/performance tests involving accountable NM and Material Control & Accountability (MC&A) requirements.

Review procedures and plans involving accountable NM in assigned MBAs, including those for the facility.

Maintain all training involving accountable NM and related operations in assigned MBAs.

Perform inventory activities and item reconciliation for assigned MBAs; perform backup duties for other MBA Custodians; and be trained in NM measurements to include verification and confirmation measurements.

Ability to learn and understand the NM Local Area Nuclear Material Accounting System (LANMAS).

Participate in Human Reliability Program and become a Radiological Worker I qualified within three months of start date.

Provide technical leadership and direction to include identifying, evaluating and compiling detailed technical information related to the mission and process of the MBA(s) in regard to accountable NM.

Interface with the management of the facility and/or operation in which assigned MBA is located when accountable NM are involved.

Troubleshoot anomalies related to accountable NM in assigned MBA(s); inventory difference investigation, calculations, and resolution.

Development of corrective actions for any identified deficiencies in assigned MBA(s).

Participate in management reviews of MBA-related issues involving accountable NM; development and maintenance of MBA(s) data sheet(s).

Interacts with a broad range of NNSS management and staff, national laboratory representatives, and various government agencies.

Performs other related work as assigned by supervisor or management.
Overview
If you're looking for an interesting, fulfilling career, you've come to the right place!
At Mission Support and Test Services, LLC (MSTS), we're a dynamic team of employees who manage and operate the Nevada National Security Site (NNSS), formerly known as the Nevada Test Site. A premier outdoor, indoor and underground national laboratory for unique, high-level experiments, the NNSS has offices across the country, including Southern Nevada; Santa Barbara and Livermore, California; Washington, D.C.; and Albuquerque and Los Alamos, New Mexico. We're dedicated to working together as a team to keep our nation safe. Join us!
MSTS is a limited liability company consisting of Honeywell International Inc. (Honeywell), Jacobs Engineering Group Inc. (Jacobs), and HII Nuclear Inc.
Job ID2019-2317
of Openings1
CategoryOther
TypeFull-Time
Location : CityMercury
Location : State/Province (Full Name)Nevada