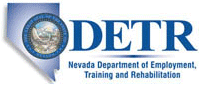 Job Information
Baker Hughes

Machinery Maintenance Tech 1

in

MINDEN

,

Nevada
Role Summary:
This is a key position in the Maintenance Services Team with responsibility for ensuring production equipment, is functional and operates in a safe, efficient, and compliant manner while contributing to the goals of "no unplanned downtime and reduced maintenance costs".
EssentialResponsibilities:
In the role of Machinery Maintenance Tech 1, you will:
Comply with all Environmental,Health, Safety, and Quality policies, and procedures relevant to theposition

Works closely with allmaintenance/facilities personnel to increase plant operating efficiencies

Ability to troubleshoot,repair, service, install/uninstall, move, and level production and/orfacility equipment

Perform preventative andpredictive maintenance requirements on machinery and mechanical equipment

Willingness to learn and workon a variety of machines and systems

Willingness to cross trainoutside of current skillset

Utilize ComputerizedMaintenance Management System to document all work

Customer serviceoriented. Able to identify customer needs and deliver high qualityservice

Ability to complete accurateand detailed maintenance work order reports in a timely manner

Evaluate equipment purchases

Ability and willingness train andshare knowledge with others

Accurately manage and trackequipment, spare parts, and supplies inventory

Ability to identify andimplement best practices

Ability to operate basic handpower tools

Maintain tools and equipment

Listens, consults, andcommunicates proactively

Proactively participate indepartment housekeeping tasks

Operate forklift, scissor lift, and boom when trainedand certified
Qualifications/Requirements:
Associate's Degree in Electrical/ElectronicEngineering Technology and / or Industrial Electronics from an accreditedcollege or university
EligibilityRequirements:
Abilityand willingness to be part of the 24/7 "on-call" teams and day/swingrotation as needed
DesiredCharacteristics:
Positive,proactive, and strong interpersonal skills working in a team environment

Strongwork ethics and able to work under minimal supervision

Basicpersonal computer skills, office equipment, and mobile electronics

Knowledgeof electrical, electronics, mechanical, building operations, and buildingsystems

Abilityto multitask and adjust priorities to meet business demands

Strongteam contributor, interpersonal, and leadership skills

Projectmanagement and organizational skills

Strongoral and written communication skills

Abilityto communicate clearly and professionally with engineers, contractors, andmanagement

Motivatedand strong desire to work in a multi-disciplinary maintenance environment

Roboticand controls programming skills

SixSigma trained/certified or willingness to obtain certification
Desired EquipmentExperience
Surface mount pick and place,oven, ICT test beds, environmental chambers, CNC mills, lathes, saws,press brakes

Understands PLC, ladder logic,and control circuits, 4-20ma, BACnet controls
Desired Skillset
Knowledge of electrical,electronics, mechanical, building operations, and building systems

Ability to multitask and adjustpriorities to meet business demands

Strong team contributor, interpersonal,and leadership skills

Project management andorganizational skills

Strong oral and writtencommunication skills

Ability to communicate clearlyand professionally with engineers, contractors, and management

Motivated and strong desire towork in a multi-disciplinary maintenance environment

Robotic and controlsprogramming skills

Six Sigma Trained/Certified orwillingness to obtain certification
Locations:
This is your opportunity to learn more, do more, live the career you have imagined and be part of a truly diverse organization.
Baker Hughes is an Equal Opportunity Employer. Employment decisions are made without regard to race, color, religion, national or ethnic origin, sex, sexual orientation, gender identity or expression, age, disability, protected veteran status or other characteristics protected by law. Learn more at https://www.eeoc.gov/employers/upload/posterscreenreader_optimized.pdf
Job: Manufacturing
Title: Machinery Maintenance Tech 1
Location: Nevada-MINDEN
Requisition ID: 1930193