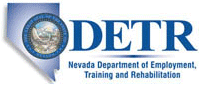 Job Information
Air Combat Command

Sales Clerk

in

Nellis AFB

,

Nevada
Summary
About the position: This position will be assigned to the Golf Course on Nellis AFB, NV. Flexible employees have no guaranteed hours, but may work up to 40 hours per week. This position does not offer benefits.
Responsibilities
Performs over-the-counter selling of a variety of golf course merchandise. Responsible for opening and closing of pro shop and cash accounting associated with each of these functions. Collects all fees for facility use and merchandise sales. Receives merchandise into storage area and replaces stock in sales area as needed. Assists customers with purchases of golf equipment, clothing, and accessories, sundries and alcohol. Informs lead Recreation Assistant to order supplies and reorders of fast moving merchandise. Ensures that all daily, monthly and tournament fee information is available to players and that changes in operating hours are displayed. Books tee times either over the phone or in person. If interested in applying for this position you may preview the online application: https://apply.usastaffing.gov/ViewQuestionnaire/10912411
Requirements
Conditions of Employment
Qualifications
Who May Apply: Open to everyone. Applicants will be categorized by preference(s) and/or priority consideration eligibilities. An applicant's eligibility will be determined based on eligibility claimed in the questionnaire and proof of eligibility MUST be provided with application by the closing date, 09/24/2020 Business Based Action, Military Spouse Preference, Outside Applicant Veteran, Spouse/Widow/Parent of Veteran, and Transition Hiring Preference In order to qualify, you must meet the experience requirements described below. Experience refers to paid and unpaid experience, including volunteer work done through National Service programs (e.g., Peace Corps, AmeriCorps) and other organizations (e.g., professional; philanthropic; religious; spiritual; community; student; social). You will receive credit for all qualifying experience, including volunteer experience. Your resume must clearly describe your relevant experience; if the position allows for qualifying based on education, your transcripts will be required as part of your application. Qualifying Experience: Must be able to operate POS cash register system, with other computer knowledge helpful. Golf knowledge is a plus.
Education
Some federal jobs allow you to substitute your education for the required experience in order to qualify. This position does not allow for education substitution.
Additional Information
Individual must fully meet qualification/eligibility/background requirements for this position Male applicants born after December 31, 1959 must be registered for Selective Service Direct deposit is required Satisfactorily complete an employment verification (E-Verify) check A probationary period may be required Pre-employment requirements must be satisfactorily met prior to Entrance on Duty (EOD) Payment of Permanent Change of Station (PCS) costs is not authorized, based on a determination that a PCS move is not in the Government's interest. Multiple positions may be filled from this job opportunity announcement. And additional selections may also be made from this job opportunity announcement. Selection(s) are subject to restrictions resulting from hiring preferences and priority consideration eligible.