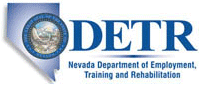 Job Information
State of Nevada

ADMINISTRATIVE ASSISTANT 2

in

Nevada
ADMINISTRATIVE ASSISTANT 2
APPROXIMATE ANNUAL SALARY -
$32,990.40 to
$47,710.80
PAY GRADE: 25
For more information on benefit and retirement programs, please see the sections below.
In order to receive consideration, applicants must indicate their availability for any work type, travel, and location requirements listed.
JOB INFORMATION
Work Type: A Permanent, full time vacancy
Department: Agriculture
Division: Livestock Inspection
Location: Elko
Job Class Code:
02.212
RECRUITMENT INFORMATION
Announcement Number: 37364
Open to all qualified persons.
Posted
06/11/2019
Close Date:
06/25/2019
Recruiter:
ANA MARIA
ORNELLAS
Phone: (775)684-0151
Email: aornellas@admin.nv.gov
Applications accepted
for another 10 Days 16 Hrs 22 Mins
The Position
Administrative Assistants perform a broad variety of clerical, secretarial and administrative support duties in an assigned agency, program or other work unit within State government and the Nevada System of Higher Education.
Incumbents possess a degree of knowledge and proficiency sufficient to perform work independently with little or no additional training.
This position is located in the Nevada Department of Agriculture's Elko Office. This incumbent provides direct assistance and support to the Program Officer I and other Elko staff. Duties and responsibilities include: processing brand paperwork to include logging receipt of time sheets/timecards, compare/verify hours match inspection certificates, summary sheets or time & mileage reports; processing accounts receivable/payable to include processing payments and invoicing unpaid bills; completing livestock inspections to include performing brand inspections of livestock brought to the office or in the field when inspectors are unavailable to respond; manage pesticide testing to include scheduling, processing payments & administering tests, logging scores, and forwarding all originals to Sparks or Las Vegas offices as needed; providing administrative support to include answer phones, answer front office general questions, process mail and maintain office supplies and inspector supplies. Applicants must be self-motivated, timely, and customer service oriented. THIS RECRUITMENT MAY CLOSE AT ANY TIME BASED ON THE AMOUNT OF APPLICATIONS RECEIVED. QUALIFIED APPLICANTS ARE ENCOURAGED TO APPLY AS SOON AS POSSIBLE.
To see full Class Specifications visit:
http://hr.nv.gov/Resources/ClassSpecs/ClassSpecifications-20/
To Qualify:
In order to be qualified, you must meet the following requirements:
Education and Experience (Minimum Qualifications)
Graduation from high school or equivalent education and two years of clerical and administrative support experience which included experience in one or more of the following areas: maintaining records and files; preparing a variety of materials using a personal computer or word processor; assisting customers in completing forms and applications; and/or performing secretarial duties in support of professional staff; OR one year of experience as an Administrative Assistant I in Nevada State service; OR an equivalent combination of education and experience.
Special Notes
The ability to travel at least 25% of the time is required.
Special Requirements
Requires a valid driver's license or evidence of equivalent mobility at the time of appointment and for continuing employment.
Additional Position Criteria
This position is located in Elko, Nevada.
The Examination
Application Evaluation Exam
The exam will consist of an application evaluation. It is essential that applications include detailed information with time frames regarding education and experience. The most qualified applicants will be contacted by the hiring agency for interview. The hiring agency may require specific skills related testing as part of the interviewing process.
INFORMATIONAL LINKS
For more information about state employment, visit the following:
Division of Human Resource Management: http://hr.nv.gov
Public Employees Retirement System: http://www.nvpers.org
Public Employees Benefits Program: http://pebp.state.nv.us
More Benefits Information: http://nvjobs.nv.gov/Applicants/EB
REFER A FRIEND
Help us reach qualified candidates! Refer a friend by clicking here:
Email
Direct Inquiries or Correspondence to:
Division of Human Resource Management Northern Nevada 209 East Musser Street, Room 101 Carson City, Nevada 89701-4204TDD for the Hearing Impaired (800) 326-6868
Division of Human Resource Management Southern Nevada 555 East Washington Avenue, Suite 1400 Las Vegas, Nevada 89101-1046TDD for the Hearing Impaired (800) 326-6868
To begin the application process, click on the Apply button. Click Cancel to return to the previous page.