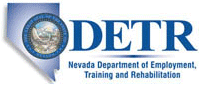 Job Information
State of Nevada

ADMINISTRATIVE ASSISTANT 4

in

Nevada
ADMINISTRATIVE ASSISTANT 4
APPROXIMATE ANNUAL SALARY -
$38,774.16 to
$56,689.20
PAY GRADE: 29
For more information on benefit and retirement programs, please see the sections below.
In order to receive consideration, applicants must indicate their availability for any work type, travel, and location requirements listed.
JOB INFORMATION
Work Type: A Permanent, full time vacancy
Department: Education
Division: Dept. of Education
Location: Carson, Minden, Gardnerville, Genoa
Job Class Code:
02.210
RECRUITMENT INFORMATION
Announcement Number: 37388
Open to current classified employees in the specified Department, with at least 6 months of continuous, full-time equivalent service.
Posted
06/11/2019
Close Date:
06/18/2019
Recruiter:
ANA MARIA
ORNELLAS
Phone: (775)684-0151
Email: aornellas@admin.nv.gov
Applications accepted
for another 3 Days 16 Hrs 20 Mins
The Position
Administrative Assistants perform a broad variety of clerical, secretarial and administrative support duties in an assigned agency, program or other work unit within State government and the Nevada System of Higher Education.
Incumbents possess a degree of knowledge and proficiency sufficient to perform advanced-level work and may provide work direction and training to others.
This position is located in Carson City. The purpose of this position is to provide high-level administrative support and office management for the Office of Career Readiness, Adult Learning & Education Options (CRALEO). This position: (1) serves as the office manager for CRALEO, serving as the liaison for the Director regarding office activities, operations, CTE program activities, Nevada Department of Education (NDE) and State laws/policies/procedures, and coordination and oversight of the clerical staff's CTE grant application duties (federal/state); (2) oversees, tracks and maintains CRALEO's fiscal, operational and budgetary activities (e.g., multiple spending plans, travel, operations); (3) serves as the supervisor for three (3) full-time administrative staff positions (training, supervising, evaluating performance, assigning and prioritizing workload); (4) serves as the CRALEO liaison with NDE leadership, NDE's Grant Management Unit and fiscal unit, representatives from the Governor's offices, the Nevada Legislature and Legislative Counsel Bureau, other state and federal agencies; (6) provides high-level administrative assistance to the Director of CRALEO; and, (7) performs other duties as assigned by Director (e.g., oversight of the CTE annual Administrators' meeting). THIS RECRUITMENT MAY CLOSE AT ANY TIME BASED ON THE AMOUNT OF APPLICATIONS RECEIVED. QUALIFIED APPLICANTS ARE ENCOURAGED TO APPLY AS SOON AS POSSIBLE.
To see full Class Specifications visit:
http://hr.nv.gov/Resources/ClassSpecs/ClassSpecifications-20/
To Qualify:
In order to be qualified, you must meet the following requirements:
Education and Experience (Minimum Qualifications)
Graduation from high school or equivalent education and four years of progressively responsible relevant work experience which included experience in one or more of the following areas: providing administrative/program support to professional staff and management; performing secretarial duties in support of a manager; coordinating communications between the manager, staff and program clientele; supervision of subordinate staff; researching information from internal and external sources; OR one year of experience as an Administrative Assistant III in Nevada State service; OR an equivalent combination of education and experience.
Special Requirements
A State of Nevada/FBI background check will be required of the selected applicant.
Travel up to 25%.
Requires a valid driver's license or evidence of equivalent mobility at the time of appointment and for continuing employment.
Skills Required
Microsoft Excel
The Examination
Application Evaluation Exam
The exam will consist of an application evaluation. It is essential that applications include detailed information with time frames regarding education and experience. The most qualified applicants will be contacted by the hiring agency for interview. The hiring agency may require specific skills related testing as part of the interviewing process.
The following additional questions are part of this Recruitment
1) Do you have experience with Career and Technical Education program? Please describe.
2) Do you have supervisory experience? Please describe, included the number of individuals supervised, and where you obtained this experience.
3) Do you have experience working with fiscal data? Please describe your experience (a) using Excel, and level of experience (e.g., beginning, intermediate, advanced) (b) processing fiscal records and (c) using management information systems.
4) Do you have experience interpreting policies and procedures? Please describe.
5) Do you have experience with State/Executive Branch budgets and fiscal procedures? Please describe.
INFORMATIONAL LINKS
For more information about state employment, visit the following:
Division of Human Resource Management: http://hr.nv.gov
Public Employees Retirement System: http://www.nvpers.org
Public Employees Benefits Program: http://pebp.state.nv.us
More Benefits Information: http://nvjobs.nv.gov/Applicants/EB
REFER A FRIEND
Help us reach qualified candidates! Refer a friend by clicking here:
Email
Direct Inquiries or Correspondence to:
Division of Human Resource Management Northern Nevada 209 East Musser Street, Room 101 Carson City, Nevada 89701-4204TDD for the Hearing Impaired (800) 326-6868
Division of Human Resource Management Southern Nevada 555 East Washington Avenue, Suite 1400 Las Vegas, Nevada 89101-1046TDD for the Hearing Impaired (800) 326-6868
To begin the application process, click on the Apply button. Click Cancel to return to the previous page.