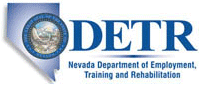 Job Information
State of Nevada

ASSISTANT SUPERINTENDENT, YOUTH FACILITY - DCFS - Summit View Youth Center - Las Vegas

in

Nevada
ASSISTANT SUPERINTENDENT, YOUTH FACILITY
DCFS - Summit View Youth Center - Las Vegas
APPROXIMATE ANNUAL SALARY -
$64,686.24 to
$97,238.16
PAY GRADE: 41
For more information on benefit and retirement programs, please see the sections below.
In order to receive consideration, applicants must indicate their availability for any work type, travel, and location requirements listed.
JOB INFORMATION
Work Type: Permanent, full time vacancies as they may occur
in this geographical location.
Department: Health and Human Services
Division: Division of Child and Family Services
Location: Las Vegas, Boulder City, Indian Springs, Jean, Henderson
Job Class Code:
12.523
RECRUITMENT INFORMATION
Announcement Number: 37432
Open to all qualified persons.
Posted
06/11/2019
Close Date:
06/25/2019
Recruiter:
ADRIAN
FOSTER
Phone: (702)486-2911
Email: adrian@admin.nv.gov
Applications accepted
for another 10 Days 16 Hrs 22 Mins
The Position
Under administrative direction of the Superintendent, oversees the care, custody, education, counseling and
training of committed youth in a State youth training facility; develops and implements institutional policy, procedure and programs regarding the security, treatment, education and rehabilitation of youth; monitors facility
budget and prepares reports; coordinates the release of paroled youth and performs related duties. Incumbents function as managers who train, supervise and evaluate the performance of subordinate supervisors; develop policies and procedures; and allocate staff and resources to accomplish goals and objectives. The Nevada DIVISION OF CHILD AND FAMILY SERVICES (DCFS) is recruiting for an Assistant Superintendent for Summit View Youth Center, DCFS's physically secure juvenile correctional facility located in Las Vegas, Nevada. The incumbent will coordinate to help develop, support and implement activities to encourage and promote family involvement in the youth's programing. Additionally, the Assistant Superintendent will coordinate the supervision and training of the direct care staff; act as a liaison between the facility and service providers and community partners; prepare reports regarding the operation of the facility; assess the training needs of staff through the review of performance evaluations and supervision of the facility's Training Officer and Correctional Officers; assist the Superintendent in the planning and development of the facility's budget, internal policy and procedure and the implementation of state and federal statutes and regulations; and provides recommendations to the Superintendent regarding hiring, promotion, demotion or termination of program staff; and performs other duties as assigned.
These are full time positions with a variety of available work schedules and shifts. The State of Nevada and DCFS offer an excellent benefits package that includes health, dental and vision insurance, participation in the Public Employees Retirement System (PERS), accrual of 15 days of annual and 15 days of sick leave, 11 paid holidays and no city, county, state or social security tax! DCFS also encourages education by providing on-going trainings and paid release time for staff to obtain CEU's. Some positions may also be eligible for an additional 5% Shift Differential pay. The Nevada DIVISION OF CHILD AND FAMILY SERVICES (DCFS), together in partnership with families, communities and other governmental agencies provides support and services to assist Nevada's children and families in reaching their full human potential.
DCFS is committed to Equal Employment Opportunity/Affirmative Action in recruitment of its employees and does not discriminate on the basis of race, color, national origin, religion of belief, age disability, sex, sexual orientation, pregnancy genetic information (GINA), or gender identity and expression. THIS RECRUITMENT MAY CLOSE AT ANY TIME BASED ON THE AMOUNT OF APPLICATIONS RECEIVED. QUALIFIED APPLICANTS ARE ENCOURAGED TO APPLY AS SOON AS POSSIBLE.
To see full Class Specifications visit:
http://hr.nv.gov/Resources/ClassSpecs/ClassSpecifications-120/
To Qualify:
In order to be qualified, you must meet the following requirements:
Education and Experience (Minimum Qualifications)
Bachelor's degree from an accredited college or university in psychology, social work, sociology, counseling and guidance, human services, social services, education, criminal justice, business management or closely related field and two years of supervisory experience in directing and supervising staff involved in the custody, treatment, counseling, education and rehabilitation of incarcerated individuals in a correctional facility; OR graduation from high-school or equivalent education and four years of experience as described above; OR an equivalent combination of education and experience as described above.
Special Requirements
Pursuant to NRS 62B.270 and the Federal Prison Rape Elimination Act, applicants must submit to a criminal and child abuse background check and said background must be clear of any disqualifying offenses.
Pursuant to NRS 284.4066, this position has been identified as affecting public safety. Persons offered employment in this position must submit to a pre-employment screening for controlled substances.
The Examination
ASST SUPT YOUTH FACILITY (12.523) Training and Experience Exam
The exam will consist of a rating of training and experience weighted 100%. It is essential that applications include extensively detailed information with time frames regarding education and experience. Your score will be based on the information provided in your application and your responses to the questions asked below. If there are several parts to a question, answer each part separately. Along with each answer, identify the position(s) and/or training (as described in your application) where you gained the background asked for in the question. Absence of experience/training asked for in a question is not necessarily disqualifying. Failure to answer the questions will result in a score based solely on the application.
Those applicants deemed amongst the most qualified will be contacted by the hiring agency for interview.
1) Describe your experience incorporating American Correctional Association Standards for youth training center into operating standards.
2) Describe your experience incorporating National Commission on Correctional Health care Standards for juvenile confinement facility into operating standards.
3) Describe your experience, including the number of years, working with adjudicated or incarcerated youth or youth within the child welfare/juvenile justice system.
4) Describe your experience, including the number of years, in the collection and analysis of data for quality assurance and program improvement purposes.
5) Do you have one of the following: 1) Master's degree, 2) Bachelor's degree, 3) Associates' degree?
6) Describe your experience developing correctional programs for incarcerated youth (e.g., substance abuse; gangs; diverse populations).
7) Describe your experience with the grievance process in the following areas: 1) conducting investigations, 2) formal written response, 3) representing agency/business at a grievance hearing.
8) Describe your fiscal related experience in: 1) budget monitoring and development, 2) developing programmatic statistical reports (ie: population, census, intakes, and exits).
9) Describe your experience in personnel and supervision in the following areas: 1) experience, including the number of years, supervising staff performing youth services; 2) responsibility for security of a facility; 3) implementation of affirmative action policies; and 4) working with people with diverse cultural/social backgrounds.
The following additional questions are part of this Recruitment
1) How did you hear about this job?
INFORMATIONAL LINKS
For more information about state employment, visit the following:
Division of Human Resource Management: http://hr.nv.gov
Public Employees Retirement System: http://www.nvpers.org
Public Employees Benefits Program: http://pebp.state.nv.us
More Benefits Information: http://nvjobs.nv.gov/Applicants/EB
REFER A FRIEND
Help us reach qualified candidates! Refer a friend by clicking here:
Email
Direct Inquiries or Correspondence to:
Division of Human Resource Management Northern Nevada 209 East Musser Street, Room 101 Carson City, Nevada 89701-4204TDD for the Hearing Impaired (800) 326-6868
Division of Human Resource Management Southern Nevada 555 East Washington Avenue, Suite 1400 Las Vegas, Nevada 89101-1046TDD for the Hearing Impaired (800) 326-6868
To begin the application process, click on the Apply button. Click Cancel to return to the previous page.