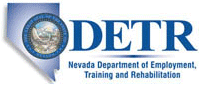 Job Information
State of Nevada

CORRECTIONAL CLASSIFICATION & PLANNING SPECIALIST

in

Nevada
CORRECTIONAL CLASSIFICATION & PLANNING SPECIALIST
APPROXIMATE ANNUAL SALARY -
$69,739.20 to
$104,901.12
PAY GRADE: 42
For more information on benefit and retirement programs, please see the sections below.
In order to receive consideration, applicants must indicate their availability for any work type, travel, and location requirements listed.
JOB INFORMATION
Work Type: Permanent, full time vacancies as they may occur
in this geographical location.
Department: Corrections (http://www.doc.nv.gov/)
Division: Administrative
Location: Carson, Minden, Gardnerville, Genoa
Job Class Code:
12.554
RECRUITMENT INFORMATION
Announcement Number: 41628
Open to all qualified persons.
Posted
01/13/2021
Close Date:
01/27/2021
Recruiter:
KENNETH
GOODLY
Phone: (702)486-9956
Email: kgoodly@doc.nv.gov
Applications accepted
for another 5 Days 16 Hrs 4 Mins
The Position
Under general direction of the Division Administrator, Offender Management, supervise the Research and
Planning Programs, the classification system, and the automated inmate information system.
The incumbent develops population projections for use in fiscal and construction planning; analyzes the legal and correctional characteristics of offenders who are in prison, those who are coming in, and those who have departed prison, to generate a projection model; and review and provide decisions for the Central Monitoring System in regard to exceptional case factors affecting the safety and welfare of inmates and security of the institution.
The incumbent will review criminal history of offenders using FBI rap sheets and other available historical resources to ensure compliance with statutory limitations on the assignment of reduced custody levels; review individual classification actions to include compliance with classification law and policy; document inmate classification decision in central files and the classification database; audit and review classification practices; ensure inmates are properly classified; and review and analyze population trends and demographic factors in the change of the intake population. The State of Nevada is committed to Equal Employment Opportunity/Affirmative Action in recruitment of its employees and does not discriminate on the basis of race, color, national origin, religion or belief, age, disability, sex, sexual orientation, gender identity or expression, pregnancy, domestic partnership, genetic information (GINA), or compensation and/or wages.
THIS RECRUITMENT MAY CLOSE AT ANY TIME BASED ON THE AMOUNT OF APPLICATIONS RECEIVED. QUALIFIED APPLICANTS ARE ENCOURAGED TO APPLY AS SOON AS POSSIBLE.
To see full Class Specifications visit:
http://hr.nv.gov/Resources/ClassSpecs/ClassSpecifications-120/
To Qualify:
In order to be qualified, you must meet the following requirements:
Education and Experience (Minimum Qualifications)
Bachelor's degree from an accredited college or university in corrections, criminal justice, law enforcement, or closely related field and four years of experience in the area of classification/casework services one year of which must have been working in a supervisory and administrative capacity; OR one year of experience as a Correctional Casework Specialist III in Nevada State service; OR an equivalent combination of experience and education as described above.
Special Requirements
A pre-employment criminal history check and fingerprinting are required. Persons offered employment in this position will be required to pay for these items.
A State of Nevada/FBI background check will be required of the selected applicant.
The Examination
CORRECTIONAL CLASS/PLNG SPEC (12.554) Training and Experience Exam
The exam will consist of a rating of training and experience weighted 100%. It is essential that applications include extensively detailed information with time frames regarding education and experience. Your score will be based on the information provided in your application and your responses to the questions asked below. If there are several parts to a question, answer each part separately. Along with each answer, identify the position(s) and/or training (as described in your application) where you gained the background asked for in the question. Absence of experience/training asked for in a question is not necessarily disqualifying. Failure to answer the questions will result in a score based solely on the application.
Qualified applicants will be contacted by the hiring agency for interview.
1) Detail your placement experience including dates of employment at each facility where this experience was obtained.
2) Describe your experience in department-level classification. Please include employment dates for each facility where experience was obtained.
3) Please describe your training and/or experience in establishing performance indicators.
4) Describe your working knowledge of statistical methods.
5) Describe your experience in budgeting.
6) Describe your experience with staff training and development.
7) Describe your training and experience in automated inmate information systems.
INFORMATIONAL LINKS
For more information about state employment, visit the following:
Division of Human Resource Management: http://hr.nv.gov
Public Employees Retirement System: http://www.nvpers.org
Public Employees Benefits Program: http://pebp.state.nv.us
More Benefits Information: http://nvjobs.nv.gov/Applicants/EB
REFER A FRIEND
Help us reach qualified candidates! Refer a friend by clicking here:
Email (mailto:?subject=Check out this State of Nevada Job Announcement&body=I thought you might be interested in this job opportunity with the State of Nevada. Check it out here: https://nvapps.state.nv.us/NEATS/Recruiting/ViewAnnouncement.aep?recruitmentId=41628)
Direct Inquiries or Correspondence to:
Division of Human Resource Management Northern Nevada 209 East Musser Street, Room 101 Carson City, Nevada 89701-4204TDD for the Hearing Impaired (800) 326-6868
Division of Human Resource Management Southern Nevada 555 East Washington Avenue, Suite 1400 Las Vegas, Nevada 89101-1046TDD for the Hearing Impaired (800) 326-6868
To begin the application process, click on the Apply button. Click Cancel to return to the previous page.