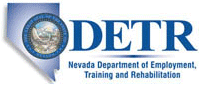 Job Information
Chenega Corporation

Fire Chief

in

Nevada
Description
CHENEGA SECURITY & SUPPORT SOLUTIONS
Company Job Title: Fire Chief
Chenega Job Title: Fire Chief
Clearance: Must be able to obtain and maintain a Secret Clearance
Location: Hawthorne, NV
Reports To: Project Manager
FLSA Status: Exempt, Full Time, Regular
Prepared Date: 11-06-2019
Approved Date: 11-06-2019
POSITION IS CONTINGENT UPON AWARD
Summary:
The Fire Chief is primarily responsible for the entire fire department, as directed in the statement of work. The Fire Chief is responsible for exercising leadership, maintaining high morale, and directing and inspecting the performance of personnel assigned to their site. The Fire Chief will establish and maintain policies and procedures, provide direction, delegate duties and responsibilities, and ensure his/her selected staff manage their assignments effectively. This position is responsible to ensure a harmonious environment is present and must take an active role to coach/counsel subordinate employees as necessary.
Duties and Responsibilities:
Represent and act on behalf of the Project Manager during his absence, synchronize and coordinate intradepartmental support.

Required to follow all company personnel and safety policies and perform all assigned duties in a safe work manner.

Responsible for protection of life and property at the Hawthorne Army Depot (HWAD) and the direction and control of fire and rescue crews in the performance of routine and emergency work assignments.

Receives budget information from subordinate supervisory personnel and prepares departmental budget estimates and projected capital expenditures as required.

Prepares reports to the Project Manager summarizing departmental activities and status.

Assigns fire department personnel, organizes and directs work, communicates performance standards and safety regulations, monitors activities, evaluates performance and recommends need for change.

Will develop SOP's and accordance with AR-420-1 Appendix R

Interprets company policy and administers accordingly.

Represents HWAD fire department at local, state and national gatherings.

Attends and participates in a variety of meetings and task force groups to integrate activities, communicate issues, obtain approvals, resolve problems and maintains specific level of knowledge pertaining to new developments, requirements and policies.

Maintains open lines of communication with subordinate supervisors regarding activities within their area of responsibility.

Develops, maintains and enforces departmental policies and standard operating procedures.

Define and document on an annual basis the scope of service, risk assessments and service delivery performance standards the fire department is expected to provide

Must professionally interface with the customer and other contractors as necessary.

Must review and evaluate job performance of subordinates as well as assess response crews for efficiency and effectiveness.

Possesses extensive knowledge about motor vehicle laws and regulations of the State of Nevada, regarding emergency vehicular responsibilities.

This position directly supervises the Deputy Fire Chief, the Fire Inspector, the Fire Protection Engineer and Captain Shift Supervisors and their subordinates.

Responsible for performing flow tests during inspection of hydrants and maintain records

Other duties as assigned
Minimum Qualifications: (To perform this job successfully, an individual must be able to perform each essential duty satisfactorily.)
Must possess a high school diploma or GED.

Bachelor's Degree in Fire Science, Public Administration, Business Management or related field. And eight (8) years of experience in fire operations and management. Equivalent education/experience is applicable.

Must have a thorough knowledge of the technical field of fire science with additional training in Public Administration and Human Resources.

Executive Fire Officer Program "EFOP" graduate and/or Chief Fire Officer designation is preferred.

Must be at least 21 years of age.

Must have at least two (2) years of experience as a paid full-time DoD or State of Nevada or Pro Board Deputy Fire Chief.

Must meet all standards as required by Statement of Work.

Honorably discharged from the Armed Services (If Applicable)

Successfully completed all training and have obtained all required licenses, certifications and security/medical clearances for the site.

Must possess Firefighter I and Incident Commander Certifications. Hazmat Awareness. Chief will comply with Incident Commander Requirements per AR 525-27.

Must possess DOD certification IAW DODI 6055.6-M.

Must have the ability to successfully complete NIMS Courses IS-100, IS-200, IS-300, IS-400, IS-700 and IS-800

Must possess an Emergency Vehicle Operator's Certificate.

Must possess and maintain a valid driver's license.

Must speak, read, write, and understand the English language, apply written rules, detailed orders, instructions and training material.

Develop comprehensive F & ES training program and designate a training officer and department instructors. Develop Training schedules

Have no record or history of illegal drug use, sale, possession, or manufacture.

Have no felony convictions and no convictions that reflect on the individual's reliability.

Must be able to successfully pass all required Psychological examinations.

Must be able to meet drug testing and alcohol – free workforce requirements to include random drug and/or alcohol testing.
Knowledge, Skills and Abilities:
Must possess thorough knowledge of firefighting strategies and tactics.

Must possess effective oral and written communication skills.

Skill in operating a personal computer and standard office equipment.

Must have knowledge of a variety of computer software applications in word processing, (MSWord, Excel, Access, PowerPoint), and Outlook.
Physical Demands: (The physical demands described here are representative of those that must be met by an employee to successfully perform the essential functions of this job. Reasonable accommodations may be made to enable individuals with disabilities to perform the essential functions.)
While performing the duties of this Job, the employee is regularly required to sit and talk or hear. The employee is frequently required to walk; use hands to finger, handle, or feel and reach with hands and arms. The employee is occasionally required to stand; climb or balance and stoop, kneel, crouch, or crawl. The employee must occasionally lift and/or move up to 25 pounds. Specific vision abilities required by this job include close vision.
Work Environment: (The work environment characteristics described here are representative of those an employee encounters while performing the essential functions of this job.)
The employee will normally work in a temperature-controlled office environment, with frequent exposure to electronic office equipment.

During visits to areas of operations, may be exposed to extreme cold or hot weather conditions. Is occasionally exposed to fumes or airborne particles, toxic or caustic chemicals, and loud noise.
Chenega Corporation and family of companies is an EOE.
Equal Opportunity Employer/Veterans/Disabled
Native preference under PL 93-638.
We participate in the E-Verify Employment Verification Program.
Primary Location: United States-Nevada
Organization: Chenega Security %26 Support Solutions
Strategic Business Unit: Security
Security Requirements: Secret
Job Schedule: Full Time Exempt
Recruiter: Melinda Woodward
Req ID: 2000000078