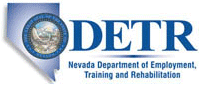 Job Information
State of Nevada

FLEET SERVICE WORKER 1

in

Nevada
FLEET SERVICE WORKER 1
APPROXIMATE ANNUAL SALARY -
$30,484.80 to
$43,827.12
PAY GRADE: 23
For more information on benefit and retirement programs, please see the sections below.
In order to receive consideration, applicants must indicate their availability for any work type, travel, and location requirements listed.
JOB INFORMATION
Work Type: A Permanent, full time vacancy
Department: Administration
Division: Fleet Services
Location: Reno, Sparks
Job Class Code:
09.337
RECRUITMENT INFORMATION
Announcement Number: 37391
Open to all qualified persons.
Posted
06/11/2019
Close Date:
06/25/2019
Recruiter:
DARRELL
MORLAN
Phone: (775)684-0150
Email: darrell.morlan@admin.nv.gov
Applications accepted
for another 10 Days 16 Hrs 22 Mins
The Position
Fleet Service Workers service vehicles and/or light, medium, and heavy construction and maintenance equipment, perform preventive maintenance, issue vehicles to employees, and perform basic diagnostic and repair work.
This position resides within the Department of Administration Fleet Services Division - Reno location. This position cleans and fuels vehicles, operates a 14 passenger shuttle bus, transports vehicles to and from vendors, cleans the grounds and building, and performs data entry to process agency paperwork. Please ensure your application reflects at least one year of full time equivalent (FTE) work experience which included responsibilities for fueling vehicles, checking fluid levels, and washing and detailing vehicles. THIS RECRUITMENT MAY CLOSE AT ANY TIME BASED ON THE AMOUNT OF APPLICATIONS RECEIVED. QUALIFIED APPLICANTS ARE ENCOURAGED TO APPLY AS SOON AS POSSIBLE.
To see full Class Specifications visit:
http://hr.nv.gov/Resources/ClassSpecs/ClassSpecifications-90/
To Qualify:
In order to be qualified, you must meet the following requirements:
Education and Experience (Minimum Qualifications)
Graduation from high school or equivalent education and one year of work experience which included responsibilities for fueling vehicles, checking fluid levels, and washing and detailing vehicles; OR an equivalent combination of education and experience.
Special Requirements
A valid driver's license is required at the time of appointment and as a condition of continued employment.
The Examination
Application Evaluation Exam
The exam will consist of an application evaluation. It is essential that applications include detailed information with time frames regarding education and experience. The most qualified applicants will be contacted by the hiring agency for interview. The hiring agency may require specific skills related testing as part of the interviewing process.
The following additional questions are part of this Recruitment
1) Flexible rotating shifts are required. Can you meet this requirement?
INFORMATIONAL LINKS
For more information about state employment, visit the following:
Division of Human Resource Management: http://hr.nv.gov
Public Employees Retirement System: http://www.nvpers.org
Public Employees Benefits Program: http://pebp.state.nv.us
More Benefits Information: http://nvjobs.nv.gov/Applicants/EB
REFER A FRIEND
Help us reach qualified candidates! Refer a friend by clicking here:
Email
Direct Inquiries or Correspondence to:
Division of Human Resource Management Northern Nevada 209 East Musser Street, Room 101 Carson City, Nevada 89701-4204TDD for the Hearing Impaired (800) 326-6868
Division of Human Resource Management Southern Nevada 555 East Washington Avenue, Suite 1400 Las Vegas, Nevada 89101-1046TDD for the Hearing Impaired (800) 326-6868
To begin the application process, click on the Apply button. Click Cancel to return to the previous page.