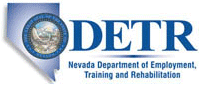 Job Information
State of Nevada

HEALTH FACILITIES INSPECTOR 2 -RN

in

Nevada
HEALTH FACILITIES INSPECTOR 2 -RN
APPROXIMATE ANNUAL SALARY -
$54,329.76 to
$80,972.64
PAY GRADE: 37
For more information on benefit and retirement programs, please see the sections below.
In order to receive consideration, applicants must indicate their availability for any work type, travel, and location requirements listed.
JOB INFORMATION
Work Type: A Permanent, full time vacancy
Department: Health and Human Services
Division: Public and Behavioral Health
Location: Carson, Minden, Gardnerville, Genoa
Job Class Code:
10.552
RECRUITMENT INFORMATION
Announcement Number: 35430
Open to all qualified persons.
Posted
10/03/2018
Recruiter:
ANGELICA
GONZALEZ
Phone: (775)684-2213
Email: angonzalez@dhhs.nv.gov
Applications accepted
until recruitment needs are satisfied
** Qualified individuals are encouraged to apply immediately. Lists of eligible candidates will be established and hiring may occur early in the recruiting process. Recruitment will close without notice when a sufficient number of applications are received or a hiring decision has been made.
The Position
Registered Nurses in this series conduct inspections of health care facilities and services such as hospitals, skilled nursing facilities, inmate medical care in prisons and transitional living facilities, intermediate care facilities, home health agencies, health care referral agencies, community triage centers, facilities for refractive laser surgery, ambulatory surgical centers, facilities for treatment of irreversible renal disease, independent physician offices, rural health clinics, hospices, comprehensive outpatient rehabilitative facilities, outpatient physical therapy facilities, adult day care and group care facilities, alcohol and drug abuse treatment centers and half-way houses, obstetrical centers, independent centers for emergency medical care, rehabilitation clinics, occupational and physical therapists, and other facilities and practitioners as directed. Examples of areas for inspection include health care services; policies and procedures regarding admission, discharge, and resident rights; and life safety code compliance.
Incumbents possess a degree of knowledge and proficiency sufficient to perform work independently with little or no additional training.
The Bureau of Health Care Quality and Compliance currently has several vacancies for registered nurses to work as health facility inspectors in our Carson City office located at 727 Fairview Drive, Suite E. In this position you will be able to use your knowledge and skills as a nurse to help ensure the public's safety in Nevada's health facilities. This position provides education, conducts inspections, and complaint investigations in Nevada's health facilities, as well as writes up inspection reports. This position works as part of a team and may also work independently. Please ensure your application reflects your current nursing license information. This should be included in the "license" section of your application.
To see full Class Specifications visit:
http://hr.nv.gov/Resources/ClassSpecs/ClassSpecifications-100/
To Qualify:
In order to be qualified, you must meet the following requirements:
Education and Experience (Minimum Qualifications)
Current licensure as a Registered Nurse, one year of professional nursing experience involving direct patient care, and one year of professional experience as an inspector or surveyor in a health-related accrediting organization or in a state or federal regulatory compliance program which involved the inspection, licensing, or complaint investigation of health care or child care facilities to determine compliance with state or federal laws and regulations; OR Current licensure as a Registered Nurse, one year of professional nursing experience involving direct patient care, and one year of professional health administration experience which involved regulatory, inspection or quality assurance responsibilities; OR one year of experience as a Health Facilities Inspector I - RN in Nevada State service; OR an equivalent combination of education and experience as described above.
Special Notes
Licensure as a Registered Nurse is required at the time of appointment and as a condition of employment. Out-of-state applicants must have a temporary license issued by the Nevada State Board of Nursing at the time of appointment.
The ability to travel at least 50% of the time is required.
Special Requirements
A valid driver's license or evidence of equivalent mobility is required at the time of application and as a condition of continuing employment.
A pre-employment criminal history check and fingerprinting are required. Persons offered employment in this position will be required to pay for fingerprinting.
The Examination
Application Evaluation Exam
The exam will consist of an application evaluation. It is essential that applications include detailed information with time frames regarding education and experience. The most qualified applicants will be contacted by the hiring agency for interview. The hiring agency may require specific skills related testing as part of the interviewing process.
INFORMATIONAL LINKS
For more information about state employment, visit the following:
Division of Human Resource Management: http://hr.nv.gov
Public Employees Retirement System: http://www.nvpers.org
Public Employees Benefits Program: http://pebp.state.nv.us
More Benefits Information: http://nvjobs.nv.gov/Applicants/EB
REFER A FRIEND
Help us reach qualified candidates! Refer a friend by clicking here:
Email
Direct Inquiries or Correspondence to:
Division of Human Resource Management Northern Nevada 209 East Musser Street, Room 101 Carson City, Nevada 89701-4204TDD for the Hearing Impaired (800) 326-6868
Division of Human Resource Management Southern Nevada 555 East Washington Avenue, Suite 1400 Las Vegas, Nevada 89101-1046TDD for the Hearing Impaired (800) 326-6868
To begin the application process, click on the Apply button. Click Cancel to return to the previous page.