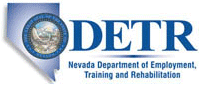 Job Information
State of Nevada

HEALTH PROGRAM SPECIALIST 1

in

Nevada
HEALTH PROGRAM SPECIALIST 1
APPROXIMATE ANNUAL SALARY -
$51,281.28 to
$76,170.24
PAY GRADE: 35
For more information on benefit and retirement programs, please see the sections below.
In order to receive consideration, applicants must indicate their availability for any work type, travel, and location requirements listed.
JOB INFORMATION
Work Type: A Permanent, full time vacancy
Department: Health and Human Services (http://dhhs.nv.gov/)
Division: Aging & Disability Services
Location: Las Vegas, Boulder City, Indian Springs, Jean, Henderson
Job Class Code:
10.237
RECRUITMENT INFORMATION
Announcement Number: 41966
Open to all qualified persons.
Posted
02/16/2021
Close Date:
02/26/2021
Recruiter:
ROSANA
WOOMER
Phone: (775)684-0132
Email: rwoomer@admin.nv.gov
Applications accepted
for another 1 Days 1 Hrs 42 Mins
The Position
Health Program Specialists plan, develop, implement and evaluate health services and activities; develop goals, objectives, program requirements and procedures; provide technical information regarding specialized health related conditions; and participate and provide support to various committees, advisory boards and other work groups.
Incumbents possess a degree of knowledge and proficiency sufficient to perform work independently with little or no additional training. This position serves as the Health Program Specialist (HPS) I in the Planning, Advocacy and Community Services Unit's Grants Management Team within the Nevada Aging and Disability Services Division (ADSD). This HPS I position plans, implements, develops, evaluates and monitors nutrition and other health-related community services, which are funded by ADSD using Older Americans Act, State General Funds, and potentially other sources, such as federal discretionary funding. The position serves as a grants specialist and subject matter expert with responsibilities such as monitoring ADSD subrecipient services for compliance with state and federal regulations; monitoring statistics and program performance; approving subrecipient scopes of work and detailed budgets; working with a Registered Dietitian to develop menus and recipes for funded programs; and other miscellaneous tasks and activities.
In additional to providing ongoing technical assistance to subrecipients, this position will also represent ADSD in community meetings, conduct trainings, etc. as needed. Travel up to 50% of the time may be required.
ADSD provides an atmosphere of innovative thinking, teamwork, and friendly co-workers, and is a great place to work. The mission of the Aging and Disability Services Division (ADSD) is to provide leadership and advocacy in the planning, development and delivery of a high quality, comprehensive support service system across the lifespan to allow all of Nevada's elders, children and adults with disabilities or special health care needs, to live independent, meaningful and dignified lives to the greatest extent possible. The State of Nevada is committed to Equal Employment Opportunity/Affirmative Action in recruitment of its employees and does not discriminate on the basis of race, color, national origin, religion or belief, age, disability, sex, sexual orientation, gender identity or expression, pregnancy, domestic partnership, genetic information (GINA), or compensation and/or wages.
THIS RECRUITMENT MAY CLOSE AT ANY TIME BASED ON THE AMOUNT OF APPLICATIONS RECEIVED. QUALIFIED APPLICANTS ARE ENCOURAGED TO APPLY AS SOON AS POSSIBLE.
To see full Class Specifications visit:
http://hr.nv.gov/Resources/ClassSpecs/Class_Specifications-10_0/
To Qualify:
In order to be qualified, you must meet the following requirements:
Education and Experience (Minimum Qualifications)
Bachelor's degree from an accredited college or university in a health science, behavioral science or closely related field applicable to the program area and two years of health-related experience which included at least two of the following areas: researching, collecting and analyzing data and statistics, developing objectives, protocols and procedures; providing health education services to target groups or the general public; evaluating program effectiveness and accomplishment of desired outcomes to meet federal, agency or other standards and guidelines; providing prevention, identification or treatment services to individuals or populations who have been diagnosed or are at risk of contracting life and health threatening diseases and/or conditions; and/or investigation and prevention of communicable or chronic diseases; OR an equivalent combination of education and experience as described above.
Special Notes
Pursuant to NRS 632, a Bachelor's degree from a school or professional nursing program approved by the State Board of Nursing is equivalent to a Bachelor's degree from an accredited college or university. A pre-employment criminal history check and fingerprinting are required. Persons offered employment in this position will be required to pay for these items.
Special Requirements
This position requires a valid driver's license at time of appointment and as a condition of continuing employment.
The Examination
Application Evaluation Exam
The exam will consist of an application evaluation. It is essential that applications include detailed information with time frames regarding education and experience. The most qualified applicants will be contacted by the hiring agency for interview. The hiring agency may require specific skills related testing as part of the interviewing process.
INFORMATIONAL LINKS
For more information about state employment, visit the following:
Division of Human Resource Management: http://hr.nv.gov
Public Employees Retirement System: http://www.nvpers.org
Public Employees Benefits Program: http://pebp.state.nv.us
More Benefits Information: http://nvjobs.nv.gov/Applicants/EB
REFER A FRIEND
Help us reach qualified candidates! Refer a friend by clicking here:
Email
Direct Inquiries or Correspondence to:
Division of Human Resource Management Northern Nevada 209 East Musser Street, Room 101 Carson City, Nevada 89701-4204TDD for the Hearing Impaired (800) 326-6868
Division of Human Resource Management Southern Nevada 555 East Washington Avenue, Suite 1400 Las Vegas, Nevada 89101-1046TDD for the Hearing Impaired (800) 326-6868
To begin the application process, click on the Apply button. Click Cancel to return to the previous page.