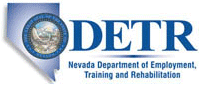 Job Information
State of Nevada

HIGHWAY PROJECT MANAGER, RPE - NDOT

in

Nevada
HIGHWAY PROJECT MANAGER, RPE
APPROXIMATE ANNUAL SALARY -
$76,170.24 to
$115,090.56
PAY GRADE: 44
For more information on benefit and retirement programs, please see the sections below.
In order to receive consideration, applicants must indicate their availability for any work type, travel, and location requirements listed.
JOB INFORMATION
Work Type: Permanent, full time vacancies as they may occur
in this geographical location.
Department: Transportation
Division: District I
Location: Las Vegas, Boulder City, Indian Springs, Jean, Henderson
Job Class Code:
06.101
RECRUITMENT INFORMATION
Announcement Number: 41530
Open to all qualified persons.
Posted
12/28/2020
Recruiter:
ROSE
STONE
Phone: (775)888-7902
Email: rstone@dot.nv.gov
Applications accepted
until recruitment needs are satisfied
** Qualified individuals are encouraged to apply immediately. Lists of eligible candidates will be established and hiring may occur early in the recruiting process. Recruitment will close without notice when a sufficient number of applications are received or a hiring decision has been made.
The Position
Under administrative direction, Highway Project Managers perform professional engineering work in coordinating, planning, directing and managing activities as a highway project engineer for the Nevada Department of Transportation (NDOT). Work is distinguished from lower level highway construction project managers by the level of complexity of the projects assigned. Examples of projects managed at this level include the U.S. 395 Carson City Bypass, the U.S. 93 Hoover Dam Bypass, and the U.S. 93 Boulder City Bypass projects. This includes responsibility for the scope, budget, and timely completion of multi-year projects Engineering functions at this level require analysis involving the application of advanced principles and abstract concepts in the development of unique solutions to difficult problems that impact the administration and management of major, broad organizational services and long and short-range goals.
Duties require decisions that have direct and significant impact on project progress and resources. Communication with executives, officials and regulatory representatives is also required for the purpose of negotiating solutions to major issues involving the influence of policy and procedure changes. Work is performed independently within the framework of department policies and all applicable laws, regulations and statutory requirements; project management includes determining work priorities, standards, techniques and guidelines; when standards and techniques are not adequate or applicable, judgment and ingenuity must be exercised.
This is an integral position within the Nevada Department of Transportation and is responsible for leading the delivery of the largest infrastructure projects in the State. This position requires a broad range of engineering knowledge and skills, and typically requires extensive experience and knowledge of project phases including planning, NEPA, right of way, utilities, engineering, risk management, contracts, and construction. The State of Nevada and NDOT offer an excellent benefits package that includes health, dental, and vision insurance, participation in the Public Employees Retirement System (PERS), accrual of 15 days of annual and sick leave each year, 11 paid holidays and no city, county, state, or social security tax! The State of Nevada is committed to Equal Employment Opportunity/Affirmative Action in recruitment of its employees and does not discriminate on the basis of race, color, national origin, religion or belief, age, disability, sex, sexual orientation, gender identity or expression, pregnancy, domestic partnership, genetic information (GINA), or compensation and/or wages.
To see full Class Specifications visit:
http://hr.nv.gov/Resources/ClassSpecs/ClassSpecifications-60/
To Qualify:
In order to be qualified, you must meet the following requirements:
Education and Experience (Minimum Qualifications)
Current licensure as a Registered Professional Engineer and demonstrated supervisory or responsible project charge experience in designing, constructing or coordinating major highway or transportation projects.
Special Notes
Any person registered as a Professional Engineer in another state must become registered as a Professional Engineer in Nevada within six months following the date of appointment and as a continuing condition of employment.
Special Requirements
Registration as a professional engineer in Nevada is required at the time of appointment and as a condition of continuing employment.
Additional Position Criteria
Tell us how you heard about this position!
The Examination
Application Evaluation Exam
The exam will consist of an application evaluation. It is essential that applications include detailed information with time frames regarding education and experience. The most qualified applicants will be contacted by the hiring agency for interview. The hiring agency may require specific skills related testing as part of the interviewing process.
INFORMATIONAL LINKS
For more information about state employment, visit the following:
Division of Human Resource Management: http://hr.nv.gov
Public Employees Retirement System: http://www.nvpers.org
Public Employees Benefits Program: http://pebp.state.nv.us
More Benefits Information: http://nvjobs.nv.gov/Applicants/EB
REFER A FRIEND
Help us reach qualified candidates! Refer a friend by clicking here:
Email
Direct Inquiries or Correspondence to:
Division of Human Resource Management Northern Nevada 209 East Musser Street, Room 101 Carson City, Nevada 89701-4204TDD for the Hearing Impaired (800) 326-6868
Division of Human Resource Management Southern Nevada 555 East Washington Avenue, Suite 1400 Las Vegas, Nevada 89101-1046TDD for the Hearing Impaired (800) 326-6868
To begin the application process, click on the Apply button. Click Cancel to return to the previous page.