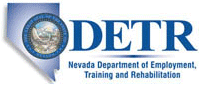 Job Information
Pearson

HR Business Partner

in

Nevada
HR Business Partner - ( 2100577 )
Description
At Pearson, we're committed to a world that's always learning and to our talented team who makes it all possible. From bringing lectures vividly to life to turning textbooks into laptop lessons, we are always reexamining the way people learn best, whether it's one child in our own backyard or an education community across the globe. We are bold thinkers and standout innovators who motivate each other to explore new frontiers in an environment that supports and inspires us to always be better. By pushing the boundaries of technology—and each other to surpass these boundaries—we create seeds of learning that become the catalyst for the world's innovations, personal and global, large and small.
Pearson's Online & Blended Learning K-12 group provides high-quality, highly accountable online education solutions to schools, school districts and students in grades K-12. It serves families and schools with a variety of digital learning and online school solutions including Connections Academy, International Connections Academy, and Pearson Connexus. In 2017, it will deliver online learning to over 400,000 students in the U.S. and 48 countries. The group, formerly known as Connections Education, is based in Columbia, Maryland and has been named a "Top Workplace" by the Baltimore Sun for three consecutive years and a "Best Place to Work" by Baltimore magazine. Recognized for its outstanding curriculum, high-quality teachers and leadership, Pearson Online & Blended Learning is committed to expanding quality education through technology, and helping students achieve both academic and personal success.
Position Summary:
The Human Resources Partner (HRP) will serve as a central point of contact for managers and school staff. The HRP will provide targeted support to schools in the areas of workforce planning, employee relations, and HR strategy development and implementation.
Primary Responsibilities:
Strategic Partnerships

Employee Relations

Leadership Coaching

Workforce Planning
General Responsibilities:
Strategic Partnerships
Build high functioning relationships with leaders in assigned schools/departments to support and anticipate needs;

Partner with HR leads in Talent and Systems and Reward to provide feedback from customers, generate new ideas, assist with program development and implementation, and promote HR initiatives to the organization;

Develop strategic and operational plans to achieve results and ensure alignment with company goals and objectives through training and development initiatives;

Analyze data to determine trends, areas for improvement and educational opportunities and recommend and/or implement appropriate strategies;

Anticipate business needs and provide short & long term customer-focused solutions that drive effective business results through the alignment of HR best practices to strategic business goals;

Partner with Training team on deployment of training needs assessments and collaborate on training activities and special projects
Employee Relations
Consult with staff and managers regarding employee relations issues and initiate action plans to address and resolve issues;

Coach and advise staff and managers on matters regarding conflict resolution, relationship building, and effective communication;

Coordinate with legal counsel and school boards as needed in regards to employment-related legal matters and policies;

Review and analyze key data metrics for turnover and staff satisfaction, create and implement action plans as needed;

Manage performance assessment program including dissemination of communications, coordinating with training team on staff and manager trainings and resources, and 100% completion rate;

Strategize and develop plans for staff retention efforts;

Assist with and advise managers on disciplinary action procedures, coaching, counseling, and documentation;

Assist managers with preparation of performance assessments;
Leadership Coaching
Work with school leadership teams to implement Action Plans;

Meet with key stakeholders to understand the holistic opportunities of leaders' growth and development;

Use data (new hire, pulse, exit, engagement, leadership assessments) to identify key areas of development and create development plans to support leaders/leadership teams;

Meet regularly with identified leaders to provide feedback with a focus on growth and achievement of development goals;

Support culture camp initiatives;

Implement succession plans for each school and ensure key talent had a development plan to focus on growth and retention;
Workforce Planning
Support school leaders with staffing and promotion needs during the annual budgeting process;

Develop long and short-term staffing plans to meet the organizational needs of the department/school;

Support managers with the creation of job descriptions;

Manage the position change process by creating and obtaining approval for offer letters and communicating necessary data to payroll;

Analyze the information provided on an application to determine the suitability of the applicant for employment. Based on those findings, make recommendations to hiring managers;

Conduct phone and in-person interviews as requested and assist with selection of hires;

Support teams with creation and delivery of all HR related communications;

Other duties as assigned.
Pearson Online & Blended Learning is focused on providing a flexible work environment to its employees, including the ability to work from home on a regular basis in most positions. We believe that flexibility in work/life balance is a critical part of our culture and employee satisfaction, and we are proud to provide to our employees the ability to work from anywhere, anytime. In exchange, we require that employees have the appropriate means to work remotely, including adherence to our work at home policies regarding home office setup, including but not limited to privacy of records, technology standards, equipment standards and expectations.
The following equipment will be provided to you by the company as a full-time employee:
Laptop and phone
Headset
The following equipment will need to be provided by you, as the employee, when working from home:
2nd monitor (required)
Mouse (required)
Keyboard (required)
Pearson is an Equal Opportunity and Affirmative Action Employer and a member of E-Verify. All qualified applicants, including minorities, women, protected veterans, and individuals with disabilities are encouraged to apply.
Qualifications
Requirements:
Six (6) years of HR experience in employee relations
Four year college degree, preferably with HR focus
Excellent technical and software skills
Capabilities:
Customer Centric – Acts with a strong customer mindset (both internal and external) and is a visible advocate for the customer. Builds strong relationships with customers and uses those to improve their experience and outcomes.
Communications - A great communicator who engages teams and stakeholders with thoughtful delivery and messages that resonate.
Works well in a matrix - Models collaboration, solves problems with peers, builds trust and support.
Takes personal responsibility – Can be relied on to complete tasks timely and well, demonstrates "ownership" regardless of the outcome, proactive in exploring and exploiting new opportunities.
Keen business acumen, strong analytic and problem solving skills and tremendous drive for results
Ability to establish, maintain and grow positive relationships at all levels of the organization
High attention to detail
High degree of emotional intelligence and ability to effectively handle stressful situations
Ability and desire to work in a fast-paced company
Behaviors:
LIST KEY BEHAVIORS (i.e., Works well in a matrix, self-awareness, effectively deal with change, etc.)
The anticipated starting salary range for Colorado-based individuals expressing interest in this position is 65K – 70K. This position is eligible to participate in an annual incentive program.
Benefits available to eligible employees can be seen at: https://pearsonbenefitsus.com/
Primary Location : US-Washington
Other Locations : US-Colorado, US-Nevada, US-Utah, US-California, US-Arizona
Job : Human Resources
Organization : North America Connections
Employee Status : Regular Employee
Job Type : Standard
Job Level : Individual Contributor
Shift : Day Job
Travel : Yes, 25 % of the Time
Job Posting : Apr 7, 2021
Job Unposting : Ongoing
Schedule: : Full-time Regular
Req ID: 2100577