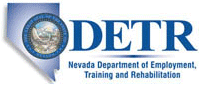 Job Information
State of Nevada

IT PROFESSIONAL 3 - Information Security/Office of Cyber Defense Coordination

in

Nevada
IT PROFESSIONAL 3
Information Security/Office of Cyber Defense Coordination
APPROXIMATE ANNUAL SALARY -
$63,746.64 to
$95,672.16
PAY GRADE: 40
For more information on benefit and retirement programs, please see the sections below.
In order to receive consideration, applicants must indicate their availability for any work type, travel, and location requirements listed.
JOB INFORMATION
Work Type: Permanent, full time vacancies as they may occur
in this geographical location.
Department: Public Safety (http://dps.nv.gov/)
Division: Office of Cyber Defense
Location: Carson, Minden, Gardnerville, Genoa
Job Class Code:
07.925
RECRUITMENT INFORMATION
Announcement Number: 41390
Open to all qualified persons.
Posted
12/11/2020
Close Date:
02/26/2021
Recruiter:
KENNETH
SCHULZ
Phone: (775)684-0147
Email: krschulz@admin.nv.gov
Applications accepted
for another 1 Days 1 Hrs 46 Mins
The Position
Information Technology (IT) Professionals analyze, develop, implement, maintain, and modify computer operations, systems, networks, databases, applications, and/or information security. Incumbents may perform duties in one or more IT specialization areas depending on the needs of the agency.
The Department of Public Safety's Office of Cyber Defense Coordination is recruiting to fill an IT Professional III position in Carson City. The mission of the Nevada Office of Cyber Defense Coordination is to serve as the primary focal point for cyber security strategy, policy, planning, and coordination for the State of Nevada. Under limited supervision, this position will be responsible for coordinating with other agencies and departments across the State of Nevada concerning technical issues, cyber intelligence, and cyber incidents/attacks; providing input to cyber security initiatives at the functional, project, or program level; design, establish, and execute cyber security initiatives and programs; and provide technical explanations, interpretations, and recommendations to the Administrator.
The successful candidate will be well versed in multiple security technologies such as firewalls, IDS/IPS, malware analysis, and DLP; familiarity with common reconnaissance, exploitation, and post exploitation frameworks; deep understanding of cyber security concepts and ability to devise and execute appropriate solutions; experience with security industry standards, methodologies, and regulations impacting the security space; analytical with strong problem-solving skills and exercises good, balanced decision making; flexibility to work independently in teams and across the organizational hierarchy; strong oral and written communication skills; and ethical character with a comfortability working with law enforcement and other government agencies. *The incumbent must be able to obtain and maintain a federal security clearance while employed in this position and business travel may be required up to 25%. Due to fiscal limitations and budget cuts, this position is subject to furlough in 2021. Additionally, due to budget cuts and covid-19 mitigation efforts, this position is temporarily a remote (work-from-home) position. However, some in-person activities are required at the discretion of the Division Administrator.
The State of Nevada is committed to Equal Employment Opportunity/Affirmative Action in recruitment of its employees and does not discriminate on the basis of race, color, national origin, religion or belief, age, disability, sex, sexual orientation, gender identity or expression, pregnancy, domestic partnership, genetic information (GINA), or compensation and/or wages.
THIS RECRUITMENT MAY CLOSE PRIOR TO THE POSTED CLOSING DATE DEPENDING ON THE AMOUNT OF APPLICATIONS RECEIVED. APPLICANTS ARE ENCOURAGED TO APPLY AS SOON AS POSSIBLE.
To see full Class Specifications visit:
http://hr.nv.gov/Resources/ClassSpecs/Class_Specifications-7_0/
To Qualify:
In order to be qualified, you must meet the following requirements:
Education and Experience (Minimum Qualifications)
Bachelor's degree from an accredited college or university with major course work in computer science, management information systems, or closely related field and three years of progressively responsible professional IT experience relevant to the duties of the position which may include computer operations, systems administration, network administration, database administration, applications analyst and development, and/or information security, one year of which was at the journey level; OR one year of relevant experience as an IT Professional II in Nevada State service; OR an equivalent combination of education and experience as described above.
Special Notes
Applicants for positions in this series may have a combination of complementary education, experience, knowledge, skills, and abilities that qualify for the class level and specialty being recruited.
Special Requirements
Pursuant to NRS 284.4066, this position has been identified as affecting public safety. Persons offered employment in this position must submit to a pre-employment screening for controlled substances. A pre-employment criminal history check and fingerprinting are required. This position requires travel up to 25% of the time. A valid driver's license or evidence of equivalent mobility is required at the time of appointment and as a condition of continued employment.
The Examination
Application Evaluation Exam
The exam will consist of an application evaluation. It is essential that applications include detailed information with time frames regarding education and experience. The most qualified applicants will be contacted by the hiring agency for interview. The hiring agency may require specific skills related testing as part of the interviewing process.
The following additional questions are part of this Recruitment
1) Please detail your experience coordinating cyber threat information with multiple agencies and serving as a resource for cyber security information and best practices; including where and when you obtained it.
2) Please detail your experience working with or as a member of a cyber-incident response team; including where and when you obtained it.
3) Please detail your experience developing or assisting in the development of continuity of operations plans, procedures, and strategies; including where and when you obtained it.
INFORMATIONAL LINKS
For more information about state employment, visit the following:
Division of Human Resource Management: http://hr.nv.gov
Public Employees Retirement System: http://www.nvpers.org
Public Employees Benefits Program: http://pebp.state.nv.us
More Benefits Information: http://nvjobs.nv.gov/Applicants/EB
REFER A FRIEND
Help us reach qualified candidates! Refer a friend by clicking here:
Email
Direct Inquiries or Correspondence to:
Division of Human Resource Management Northern Nevada 209 East Musser Street, Room 101 Carson City, Nevada 89701-4204TDD for the Hearing Impaired (800) 326-6868
Division of Human Resource Management Southern Nevada 555 East Washington Avenue, Suite 1400 Las Vegas, Nevada 89101-1046TDD for the Hearing Impaired (800) 326-6868
To begin the application process, click on the Apply button. Click Cancel to return to the previous page.