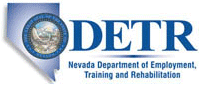 Job Information
State of Nevada

PRINCIPAL

in

Nevada
PRINCIPAL
APPROXIMATE ANNUAL SALARY -
$61,011.36 to
$91,350.00
PAY GRADE: 39
For more information on benefit and retirement programs, please see the sections below.
In order to receive consideration, applicants must indicate their availability for any work type, travel, and location requirements listed.
JOB INFORMATION
Work Type: Permanent, full time vacancies as they may occur
in this geographical location.
Department: Health and Human Services
Division: Division of Child and Family Services
Location: Elko
Job Class Code:
05.103
RECRUITMENT INFORMATION
Announcement Number: 40659
Open to all qualified persons.
Posted
09/04/2020
Recruiter:
KENNETH
SCHULZ
Phone: (775)684-0147
Email: krschulz@admin.nv.gov
Applications accepted
until recruitment needs are satisfied
** Qualified individuals are encouraged to apply immediately. Lists of eligible candidates will be established and hiring may occur early in the recruiting process. Recruitment will close without notice when a sufficient number of applications are received or a hiring decision has been made.
The Position
Under general direction of the Superintendent, Principals are responsible for the planning, development,
organization, and supervision of comprehensive academic, vocational and physical education programs for
adjudicated juveniles assigned to a youth training facility. Incumbents function as managers who train, supervise and evaluate the performance of subordinate supervisors; develop policies and procedures; and allocate staff and resources to accomplish goals and objectives. The Nevada Division of Child and Family Services (DCFS) is seeking a Principal to work at Independence High School located on the campus of the Nevada Youth Training Center (NYTC) in Elko, NV. NYTC is a 48-bed staff secure facility for male youth age 12 to 18. Located in Northern Nevada, Elko is a growing, progressive small city with an exceptional quality of life.
The Principal will organize and administer the overall academic and vocational programming for youth at NYTC, as well as the extra-curricular athletic activities that will foster physical skills, a sense of worth and competence, and the principles of fair play. This position will also prepare grant proposals and manage establish grant projects for the purpose of receiving Federal and State monies to support academic programs. This includes justifying the need, establishing project priorities and objective, developing staffing and budget projections, designing an implementation plan, supervising grant program activities, implementing projects, maintaining required records and preparing reports, monitoring project budgets, and authorizing expenditures, evaluating results and redesigning project plans as necessary. The Principal administers the total school curriculum by supervising the teachers, administrative support and instructional staff in the implementation of academic, vocational and athletic offerings, including class objectives and teaching methodologies to educate students.
Additionally, the Principal is responsible for financial analysis planning, preparation and administration of selected portions of the agency budget with multiple funding sources in order to appropriately correlate available fiscal resources with departmentally programmatic needs.
This is a permanent position open to candidates with a valid Nevada teaching license and a Nevada Professional School Administrator Endorsement. This is a full-time position with an anticipated work schedule of 7:30 am - 4:30 pm, Monday - Friday that includes a variable work agreement with overtime after 40 hours per week.
The State of Nevada is committed to Equal Employment Opportunity/Affirmative Action in recruitment of its employees and does not discriminate on the basis of race, color, national origin, religion or belief, age, disability, sex, sexual orientation, gender identity or expression, pregnancy, domestic partnership, genetic information (GINA), or compensation and/or wages.
To see full Class Specifications visit:
http://hr.nv.gov/Resources/ClassSpecs/ClassSpecifications-50/
To Qualify:
In order to be qualified, you must meet the following requirements:
Education and Experience (Minimum Qualifications)
Possession of a valid Nevada limited school administrator endorsement OR a professional school administrator endorsement and four years of teaching experience at K-12 in schools approved by the State.
Special Requirements
Possession of a valid Nevada teacher's elementary, middle school/junior high, secondary, or special teaching (excluding Business and Industry or Special Qualifications) license is required.
Possession of a valid Nevada limited school administrator endorsement is required at the time of appointment. A professional school administrator endorsement is required to continue in the position after the expiration of the limited endorsement
A pre-employment criminal history check and fingerprinting are required. Persons offered employment in this position will be required to pay for these items.
Pursuant to NRS 284.4066, positions in this class have been identified as affecting public safety. Persons offered employment in these positions must submit to a pre-employment screening for controlled substances.
Additional Position Criteria
This position is located in Elko.
The Examination
Application Evaluation Exam
The exam will consist of an application evaluation. It is essential that applications include detailed information with time frames regarding education and experience. The most qualified applicants will be contacted by the hiring agency for interview. The hiring agency may require specific skills related testing as part of the interviewing process.
INFORMATIONAL LINKS
For more information about state employment, visit the following:
Division of Human Resource Management: http://hr.nv.gov
Public Employees Retirement System: http://www.nvpers.org
Public Employees Benefits Program: http://pebp.state.nv.us
More Benefits Information: http://nvjobs.nv.gov/Applicants/EB
REFER A FRIEND
Help us reach qualified candidates! Refer a friend by clicking here:
Email
Direct Inquiries or Correspondence to:
Division of Human Resource Management Northern Nevada 209 East Musser Street, Room 101 Carson City, Nevada 89701-4204TDD for the Hearing Impaired (800) 326-6868
Division of Human Resource Management Southern Nevada 555 East Washington Avenue, Suite 1400 Las Vegas, Nevada 89101-1046TDD for the Hearing Impaired (800) 326-6868
To begin the application process, click on the Apply button. Click Cancel to return to the previous page.