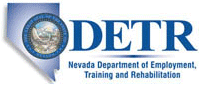 Job Information
State of Nevada

PROGRAM OFFICER 3 - Producer Licensing Section

in

Nevada
PROGRAM OFFICER 3
Producer Licensing Section
APPROXIMATE ANNUAL SALARY -
$51,281.28 to
$76,170.24
PAY GRADE: 35
For more information on benefit and retirement programs, please see the sections below.
In order to receive consideration, applicants must indicate their availability for any work type, travel, and location requirements listed.
JOB INFORMATION
Work Type: A Permanent, full time vacancy
Department: Business and Industry
Division: Insurance
Location: Carson, Minden, Gardnerville, Genoa
Job Class Code:
07.643
RECRUITMENT INFORMATION
Announcement Number: 37414
Open to all qualified persons.
Posted
06/11/2019
Recruiter:
ADRIAN
FOSTER
Phone: (702)486-2911
Email: adrian@admin.nv.gov
Applications accepted
until recruitment needs are satisfied
** Qualified individuals are encouraged to apply immediately. Lists of eligible candidates will be established and hiring may occur early in the recruiting process. Recruitment will close without notice when a sufficient number of applications are received or a hiring decision has been made.
The Position
Program Officers administer a program or major component of a program by planning, coordinating and managing services and activities in accordance with legal and regulatory requirements and established program performance standards and objectives.
Incumbents are responsible for administering a large and complex program which affects a significant number of people on a continuing basis; develop, revise, recommend, and implement changes to work plans, program performance standards and objectives for providing services, and eligibility requirements as permitted by program regulations and guidelines; ensure compliance with State, federal and/or other granting agencies rules and regulations; and draft laws, rules and/or regulation changes.
The Department of Business & Industry, Division of Insurance is recruiting for a Program Officer 3 geographically located in Carson City, Nevada. The position reports to the Deputy Commissioner responsible for the Producer Licensing Section. Responsibilities include: administration of the producer and specialty licensing programs; develop, revise, recommend and implement changes to program procedures, work plans, program performance standards and objectives and eligibility requirements; supervise section staff, including performance evaluations, work performance standards, scheduling, work assignments and review, training and discipline; read, interpret, apply and explain pertinent laws, statutes, regulations, and standards regarding the licensee process to ensure compliance; participate on various committees of the National Association of Insurance Commissioners and the Securities and Insurance Licensing Association; work with external vendors for database and examination development and maintenance; attend meetings and participate as a representative of the Division and as a manager; prepare information for Division management to make budget requests or to recommend legislative changes; and identify problem areas and recommend solutions or facilitate policy decisions. During legislative years, the incumbent will assist with the development of legislative requests. THIS RECRUITMENT MAY CLOSE AT ANY TIME BASED ON THE AMOUNT OF APPLICATIONS RECEIVED. QUALIFIED APPLICANTS ARE ENCOURAGED TO APPLY AS SOON AS POSSIBLE.
To see full Class Specifications visit:
http://hr.nv.gov/Resources/ClassSpecs/ClassSpecifications-70/
To Qualify:
In order to be qualified, you must meet the following requirements:
Education and Experience (Minimum Qualifications)
Bachelor's degree from an accredited college or university in business or public administration, or other discipline related to the program assignment and two years of professional experience in planning, coordinating or administering a program which included interpretation of laws and regulations; development of program policy and procedures; development and implementation of program performance standards and objectives for providing services; and development and implementation of eligibility requirements; OR graduation from high school or equivalent education and four years of professional experience as described above; OR one year of experience as a Program Officer II in Nevada State service; OR an equivalent combination of education and experience as described above.
Special Notes
Some positions may require agency specific experience which will be identified at the time of recruitment.
Special Requirements
Some positions require a valid driver's license or evidence of equivalent mobility at the time of appointment and as a condition of continuing employment.
Additional Position Criteria
Experience administering insurance programs which included analyzing insurance regulations is required.
The Examination
Application Evaluation Exam
The exam will consist of an application evaluation. It is essential that applications include detailed information with time frames regarding education and experience. The most qualified applicants will be contacted by the hiring agency for interview. The hiring agency may require specific skills related testing as part of the interviewing process.
The following additional questions are part of this Recruitment
1) Do you have insurance licensing experience? This experience is preferred, but not required.
2) How did you hear about this job?
3) Do you have supervisory experience? If so, please describe.
INFORMATIONAL LINKS
For more information about state employment, visit the following:
Division of Human Resource Management: http://hr.nv.gov
Public Employees Retirement System: http://www.nvpers.org
Public Employees Benefits Program: http://pebp.state.nv.us
More Benefits Information: http://nvjobs.nv.gov/Applicants/EB
REFER A FRIEND
Help us reach qualified candidates! Refer a friend by clicking here:
Email
Direct Inquiries or Correspondence to:
Division of Human Resource Management Northern Nevada 209 East Musser Street, Room 101 Carson City, Nevada 89701-4204TDD for the Hearing Impaired (800) 326-6868
Division of Human Resource Management Southern Nevada 555 East Washington Avenue, Suite 1400 Las Vegas, Nevada 89101-1046TDD for the Hearing Impaired (800) 326-6868
To begin the application process, click on the Apply button. Click Cancel to return to the previous page.