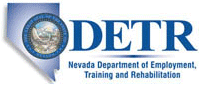 Job Information
State of Nevada

QUALITY CONTROL SPECIALIST 1, OPTION A: DHHS, WELFARE

in

Nevada
QUALITY CONTROL SPECIALIST 1, OPTION A: DHHS, WELFARE
APPROXIMATE ANNUAL SALARY -
$47,710.80 to
$70,741.44
PAY GRADE: 34
For more information on benefit and retirement programs, please see the sections below.
In order to receive consideration, applicants must indicate their availability for any work type, travel, and location requirements listed.
JOB INFORMATION
Work Type: Permanent, full time vacancies as they may occur
in this geographical location.
Department: Health and Human Services
Division: Welfare and Supportive Services Division
Location: Carson, Minden, Gardnerville, Genoa
Job Class Code:
12.371
A
RECRUITMENT INFORMATION
Announcement Number: 37369
Open to all qualified persons.
Posted
06/11/2019
Close Date:
06/25/2019
Recruiter:
NANCY
PANOZZO
Phone: (775)684-0129
Email: nspanozzo@admin.nv.gov
Applications accepted
for another 6 Days 15 Hrs 33 Mins
The Position
Quality Control Specialists review sample casework of public assistance, child support enforcement, disability adjudication/fraud, or vocational rehabilitation programs to determine compliance with State and federal laws, regulations, policies and procedures; identify errors and causal factors; investigate and verify case facts and information; and recommend corrective action or compile data for required reports.
Incumbents possess a degree of knowledge and proficiency sufficient to perform work independently with little or no additional training.
The Nevada Division of Welfare and Supportive Services is seeking a Quality Control Specialist I position in the Child Support Enforcement Program's Central Office located in Carson City. The incumbent is responsible for designing statistically valid review samples, auditing child support cases to determine the accuracy and validity of evidence supporting case decisions, and determining compliance with state and federal policies, regulations and laws. Quality Control Specialists gather, track, compile, analyze and report data as directed/required; participate in and/or recommend agency corrective action in all areas noted above. Incumbent may be required to participate in the preparation of federally mandated corrective action plans. The incumbent will assist in the identification, design, development, and facilitation of training needs in the areas noted above, and may be required to present and discuss audit findings and related topics in statewide conference calls, management meetings and other venues. Title IV-D case work experience which included independently researching, interpreting, analyzing, and applying State and Federal IV-D program laws, regulation, and rules to IV-D cases is preferred.
To see full Class Specifications visit:
http://hr.nv.gov/Resources/ClassSpecs/ClassSpecifications-120/
To Qualify:
In order to be qualified, you must meet the following requirements:
Education and Experience (Minimum Qualifications)
Graduation from high school or equivalent education and two years of journey level experience eliciting information regarding support enforcement and/or eligibility for public assistance programs including conducting interviews, making determinations based on the application of rules and regulations, verifying and analyzing information, and documenting facts pertinent to the program; OR an equivalent combination of education and experience as described above.
Special Requirements
A pre-employment criminal history check and fingerprinting are required. Persons offered employment in this position will be required to pay for fingerprinting.
Additional Position Criteria
Casework experience with child support enforcement programs is required.
The Examination
Application Evaluation Exam
The exam will consist of an application evaluation. It is essential that applications include detailed information with time frames regarding education and experience. The most qualified applicants will be contacted by the hiring agency for interview. The hiring agency may require specific skills related testing as part of the interviewing process.
The following additional questions are part of this Recruitment
1) How did you hear about this position?
INFORMATIONAL LINKS
For more information about state employment, visit the following:
Division of Human Resource Management: http://hr.nv.gov
Public Employees Retirement System: http://www.nvpers.org
Public Employees Benefits Program: http://pebp.state.nv.us
More Benefits Information: http://nvjobs.nv.gov/Applicants/EB
REFER A FRIEND
Help us reach qualified candidates! Refer a friend by clicking here:
Email
Direct Inquiries or Correspondence to:
Division of Human Resource Management Northern Nevada 209 East Musser Street, Room 101 Carson City, Nevada 89701-4204TDD for the Hearing Impaired (800) 326-6868
Division of Human Resource Management Southern Nevada 555 East Washington Avenue, Suite 1400 Las Vegas, Nevada 89101-1046TDD for the Hearing Impaired (800) 326-6868
To begin the application process, click on the Apply button. Click Cancel to return to the previous page.