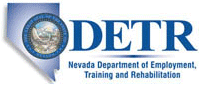 Job Information
Thrivas

Remote Mortgage Underwriter

in

Nevada
Remote Mortgage Underwriter
Full Time

Nevada

Posted 11 months ago
Thrivas Staffing Agency
Nationwide mortgage lender is currently hiring a remote mortgage underwriter. The position is permanent and will provide flexible working hours. Starting pay is up to $60,000 per year depending on experience. Regular opportunities for pay increases.
To be considered you must have mortgage underwriting experience and a home office. The ideal applicant will have handled underwriting duties for residential mortgages on confirming loan products recently and have at minimum 5 years of verifiable experience.
The underwriter will work remotely on a busy pipeline of refinance and purchase loans. Ensure loan meet slender guidelines, review all supporting documents (appraisal, realtor sales contracts, title commitment, loan application, credit report, land survey, etc.).
This position works closely with our main underwriting team and you will have quick access to your supervisor or team lead for questions and troubleshooting.
Quarterly travel to corporate for training and monthly meeting is required. Company pays overnight travel expenses.