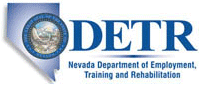 Job Information
State of Nevada

RIGHT-OF-WAY AGENT 3 - RIGHT OF WAY - LAS VEGAS

in

Nevada
RIGHT-OF-WAY AGENT 3
APPROXIMATE ANNUAL SALARY -
$53,598.96 to
$79,719.84
PAY GRADE: 36
For more information on benefit and retirement programs, please see the sections below.
In order to receive consideration, applicants must indicate their availability for any work type, travel, and location requirements listed.
JOB INFORMATION
Work Type: Permanent, full time vacancies as they may occur
in this geographical location.
Department: Transportation (http://www.nevadadot.com/)
Division: Engineering
Location: Las Vegas, Boulder City, Indian Springs, Jean, Henderson
Job Class Code:
07.436
RECRUITMENT INFORMATION
Announcement Number: 41935
Open to all qualified persons.
Posted
02/12/2021
Close Date:
02/26/2021
Recruiter:
DONALD
RUSSELL
Phone: (775)888-7066
Email: drussell@dot.nv.gov
Applications accepted
for another 1 Days 1 Hrs 43 Mins
The Position
Right-of-Way Agents appraise, acquire, relocate, clear, and manage real property for the State and, as requested, its political subdivisions.
Incumbents possess a degree of knowledge and proficiency sufficient to perform advanced-level work and may provide work direction and training to others.
Incumbents function independently in at least three of the following right-of-way disciplines: property appraisal, negotiations, relocation assistance, property management, and utility/railroad relocation. They frequently serve as project managers with responsibility for project status reporting, coordination of activities with other disciplines and divisions, project timelines, and consultant contract administration. They also function as leadworkers for other right-of-way staff assigned to projects and provide guidance to local public agencies regarding right-of-way issues. Women and under-represented groups are encouraged to apply. The State of Nevada is committed to Equal Employment Opportunity/Affirmative Action in recruitment of its employees and does not discriminate on the basis of race, color, national origin, religion or belief, age, disability, sex, sexual orientation, gender identity or expression, pregnancy, domestic partnership, genetic information (GINA), or compensation and/or wages.
To see full Class Specifications visit:
http://hr.nv.gov/Resources/ClassSpecs/Class_Specifications-7_0/
To Qualify:
In order to be qualified, you must meet the following requirements:
Education and Experience (Minimum Qualifications)
Bachelor's degree in business or public administration, real estate, mathematics or related field and four years of professional experience in real property appraisal, planning and zoning, escrow and title, real estate, tax assessment, real estate development, or similar area, two years of which directly included right-of-way operations in a public agency; OR two years of experience as a Right-of-Way Agent II in Nevada State service; OR an equivalent combination of education and experience.
Special Requirements
This position will require travel up to 25%. A valid driver's license or evidence of equivalent mobility is required at the time of appointment and as a condition of continued employment.
Additional Position Criteria
Tell us how you heard about this position!
The Examination
If there are five or fewer qualified applicants, the exam will consist of an application evaluation. (This statement does not apply for Until Recruitment Needs are Satisfied (URS) announcements).
RIGHT-OF-WAY AGENT 3 (07.436) Training and Experience Exam
The exam will consist of a rating of training and experience weighted 100%. It is essential that applications include extensively detailed information with time frames regarding education and experience. Your score will be based on the information provided in your application and your responses to the questions asked below. If there are several parts to a question, answer each part separately. Along with each answer, identify the position(s) and/or training (as described in your application) where you gained the background asked for in the question. Absence of experience/training asked for in a question is not necessarily disqualifying. Failure to answer the questions will result in a score based solely on the application.
Qualified applicants will be contacted by the hiring agency for interview.
1) Describe your experience appraising, negotiating and acquiring real estate and real property, including partial acquisitions.
2) Describe your experience relocating 1) individuals, 2) families, 3) businesses, 4) non-profit organizations, and 5) governmental agencies.
3) Describe your experience in property management, including 1) leasing, 2) renting, 3) maintenance, 4) sale, and/or 5) disposal of real estate.
4) Describe your experience relocating or adjusting utilities and railroads required by public projects.
5) Describe your experience in general real estate or engineering, including surveying and mapping.
6) Describe your experience in monitoring and controlling a right-of-way acquisition or engineering program, particularly in relation to budget and documentation.
7) Describe your experience, including the number of years, working under and applying the Uniform Relocation Assistance and Real Property Acquisition Policies Act of 1970.
8) Do you hold a professional designation in the following: 1) International Right of Way Association (IRWA), 2) American Society of Appraisers (ASA), 3) Graduate, Realtor Institute (GRI), and/or 4) other real estate designation?
9) Do you hold a current professional license as: 1) State Certified General Appraiser or 2) Sate Certified Residential Appraiser?
10) Do you have a Master's degree (or above) in one of the following areas: 1) management, 2) business administration, 3) real estate?
INFORMATIONAL LINKS
For more information about state employment, visit the following:
Division of Human Resource Management: http://hr.nv.gov
Public Employees Retirement System: http://www.nvpers.org
Public Employees Benefits Program: http://pebp.state.nv.us
More Benefits Information: http://nvjobs.nv.gov/Applicants/EB
REFER A FRIEND
Help us reach qualified candidates! Refer a friend by clicking here:
Email
Direct Inquiries or Correspondence to:
Division of Human Resource Management Northern Nevada 209 East Musser Street, Room 101 Carson City, Nevada 89701-4204TDD for the Hearing Impaired (800) 326-6868
Division of Human Resource Management Southern Nevada 555 East Washington Avenue, Suite 1400 Las Vegas, Nevada 89101-1046TDD for the Hearing Impaired (800) 326-6868
To begin the application process, click on the Apply button. Click Cancel to return to the previous page.