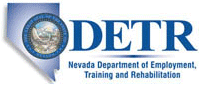 Job Information
State of Nevada

TREATMENT HOME PROVIDER

in

Nevada
TREATMENT HOME PROVIDER
APPROXIMATE ANNUAL SALARY -
$43,346.88 to
$63,746.64
PAY GRADE: 31
For more information on benefit and retirement programs, please see the sections below.
In order to receive consideration, applicants must indicate their availability for any work type, travel, and location requirements listed.
JOB INFORMATION
Work Type: Permanent, full time vacancies as they may occur
in this geographical location.
Department: Health and Human Services
Division: Division of Child and Family Services
Location: Las Vegas, Boulder City, Indian Springs, Jean, Henderson
Job Class Code:
10.148
RECRUITMENT INFORMATION
Announcement Number: 41392
Open to all qualified persons.
Posted
12/15/2020
Recruiter:
ADRIAN
FOSTER
Phone: (702)486-2911
Email: adrian@admin.nv.gov
Applications accepted
until recruitment needs are satisfied
** Qualified individuals are encouraged to apply immediately. Lists of eligible candidates will be established and hiring may occur early in the recruiting process. Recruitment will close without notice when a sufficient number of applications are received or a hiring decision has been made.
The Position
Positions in this series provide care, training, and treatment to children and adolescents with behavioral and emotional disturbances in a 24-hour/7-day a week treatment home setting.
Incumbents possess a degree of knowledge and proficiency sufficient to perform work independently with little or no additional training. The Nevada DIVISION OF CHILD AND FAMILY SERVICES (DCFS) is recruiting for Treatment Home Providers (THP's) that will be located at the Psychiatric Residential Treatment Facility (PRTF)-OASIS in Las Vegas. PRTF-Oasis is licensed through HCQC and accredited through CARF.
Treatment Home Providers at PRTF-Oasis, provide care, training, and treatment to children and adolescents ages 6-18, with behavioral and emotional disturbances in a 24-hour/7-day a week treatment home setting. Incumbents implement treatment plans by providing psychosocial rehabilitation and basic skills training, parent education, role modeling, and act as liaisons with parents and other providers. Treatment Home Providers take the role of shift lead to be responsible for the home and youth care when a supervisor is not on duty and use the Psychoeducational Model (PEM), Aggression Replacement Training (ART), Person-Centered teaching, and therapeutic relationship building. Treatment Home Providers are expected, with training, to demonstrate competency in managing clients during times of crisis to include client monitoring, verbal de-escalation strategies, Crisis Prevention and Response, and complete incident reports. They ensure the safety of all clients, staff, and family, organize, and supervise recreational outings/activities, ensure clients take prescribed medications, and provide a safe, clean, healthy home-like environment in compliance with Federal and State standards; maintain client documentation, schedules, and perform daily household maintenance chores including cleaning and laundry, prepare and serve nutritional meals following menus based on dietary and nutritional standards, and procure household supplies from warehouse and retail stores. Employees in this position must be able to meet all physical requirements of the position including being able to restrain youth with training.
This is a full time position with several different possible schedules. THP's either work five 8-hour shifts or two 12-hour shifts and two 8-hour shifts. It includes a variable work agreement with overtime after 40 hours per week. Schedules can be changed with notice. Employees at PRTF-Oasis are essential staff.
The State of Nevada and DCFS offer an excellent benefits package that includes health, dental and vision insurance, participation in the Public Employees Retirement System (PERS), accrual of 15 days of annual and 15 days of sick leave, 11 paid holidays and no city, county, state or social security tax! The Nevada DIVISION OF CHILD AND FAMILY SERVICES (DCFS), together in partnership with families, communities and other governmental agencies, provides support and services to assist Nevada's children and families in reaching their full human potential. DCFS programs include child protective and welfare service delivery in rural Nevada and oversight of urban county-operated child protective and welfare services, children's mental/behavioral health treatment and residential services (outpatient and inpatient acute) in urban Nevada, and statewide juvenile justice services including state-operated youth training centers and youth parole. DCFS is an extremely complex organization with incredibly dedicated and professional staff committed to building strong communities through strengthening families. The State of Nevada is committed to Equal Employment Opportunity/Affirmative Action in recruitment of its employees and does not discriminate on the basis of race, color, national origin, religion or belief, age, disability, sex, sexual orientation, gender identity or expression, pregnancy, domestic partnership, genetic information (GINA), or compensation and/or wages.
THIS RECRUITMENT MAY CLOSE AT ANY TIME BASED ON THE AMOUNT OF APPLICATIONS RECEIVED. QUALIFIED APPLICANTS ARE ENCOURAGED TO APPLY AS SOON AS POSSIBLE.
To see full Class Specifications visit:
http://hr.nv.gov/Resources/ClassSpecs/ClassSpecifications-100/
To Qualify:
In order to be qualified, you must meet the following requirements:
Education and Experience (Minimum Qualifications)
Bachelor's degree from an accredited college or university in education, child development, psychology, counseling, social work, or closely related field and one year of experience in the care, training, and/or treatment of children or adolescents with behavioral and emotional disturbances; OR three years of experience in the care, training, and/or treatment of children or adolescents with behavioral and emotional disturbances in a residential treatment home or psychiatric hospital; OR an equivalent combination of education and experience.
Special Requirements
A State of Nevada/FBI background check will be required of the selected applicant.
Working on evenings, weekends, and/or holidays is required.
A valid driver's license or evidence of equivalent mobility is required at the time of appointment and as a condition of continued employment.
As a condition of employment, pursuant to NRS 284.4066, this position has been identified as affecting public safety.- Persons offered employment in this position must first submit to a pre-employment screening test for controlled substances.
Additional Position Criteria
Applicants must qualify as Qualified Mental Health Associates (QMHA) with Medicaid in order to be eligible to bill for Psychosocial Rehabilitation Services.
The Examination
Application Evaluation Exam
The exam will consist of an application evaluation. It is essential that applications include detailed information with time frames regarding education and experience. The most qualified applicants will be contacted by the hiring agency for interview. The hiring agency may require specific skills related testing as part of the interviewing process.
INFORMATIONAL LINKS
For more information about state employment, visit the following:
Division of Human Resource Management: http://hr.nv.gov
Public Employees Retirement System: http://www.nvpers.org
Public Employees Benefits Program: http://pebp.state.nv.us
More Benefits Information: http://nvjobs.nv.gov/Applicants/EB
REFER A FRIEND
Help us reach qualified candidates! Refer a friend by clicking here:
Email
Direct Inquiries or Correspondence to:
Division of Human Resource Management Northern Nevada 209 East Musser Street, Room 101 Carson City, Nevada 89701-4204TDD for the Hearing Impaired (800) 326-6868
Division of Human Resource Management Southern Nevada 555 East Washington Avenue, Suite 1400 Las Vegas, Nevada 89101-1046TDD for the Hearing Impaired (800) 326-6868
To begin the application process, click on the Apply button. Click Cancel to return to the previous page.