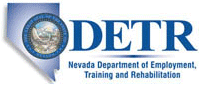 Job Information
Bed Bath & Beyond

E-Comm: Warehouse Area Department Manager

in

North Las Vegas

,

Nevada
The Area Department Manager will lead and supervise the day-to-day area/department specific operations within the fulfillment center. The ADM will implement daily staff labor plans that enable achievement of the area's daily production and operational requirements; to achieve the processing requirements of the area, the ADM is responsible for communicating associate assignments and ensuring the execution of these assignments in a safe, accurate and efficient manner. The ADM is also responsible for associate training and development, , department housekeeping, asset protection, and continuous process improvement.
Responsibilites
Review daily processing and operational requirements of an area within a department; determine and communicate staff assignments in a timely and fair manner.

Communicate departmental/company standards (e.g., reasonable expectations), goals, policies, and other relevant business information to associates; assist with daily huddles and engage associates regularly to promote open, two-way communication.

Supervise associate performance; partner with DM to determine required feedback ex:coaching; notify DM of performance issues in a timely manner; support facility associate performance recognition programs.

Train and develop associates to perform job duties safely and effectively.

Adjust associate work assignments as needed to ensure execution of daily production plan and operational standards; communicate critical production issues and concerns to Department Manager; develop, discuss, and execute solutions as needed.

Participate in department and area staffing activities, including candidate interviewing and selection.

Identify, develop, and implement process improvement initiatives to continuously improve the operations (e.g., safety, productivity, quality) of the area; engage associates for input in identifying and developing process improvement initiatives.

Communicate and collaborate with other managers in the facility to ensure coordination of operational activities and initiatives within the building.

Create and promote a positive associate relations environment in department; ensure policies and procedures are properly and consistently administered; communicate and uphold "open door" policy; address associate issues in a timely and fair manner; partner with Department Manager and HR Department as needed to address and resolve associates issues and concerns.

Promote safety awareness and accountability through ongoing associate education and training; role model safe work practices; identify and proactively address potential safety hazards.

Qualifications

BA/ BS in Supply Chain, Manufacturing, Logistics or related field preferred

1-2 years in a distribution center, or fulfillment center environment is required; 2 years prior management experience desired.

Ability to read, analyze and interpret written instruction; ) ability to speak, read and write in Spanish desired.)

Experience using computerized inventory systems such as a Warehouse Management preferred (WM) System and a working knowledge of MS Excel.

Ability to communicate effectively-verbally and in writing-with customers, associates, and managers

BenefitsOur program of generous benefits includes:

Our brand new benefits suite includes four medical plans, two dental plans, vision, life insurance, short and long term disability, HSA, FSA and a 401(k) with company match

Year round associate discount of all the Bed Bath & Beyond chain of specialty stores (including buybuyBaby, and Harmon Face Values)Paid Time Off program

If you need reasonable accommodations to complete the on-line application, please contact the Human Resource Department:
Phone: 1-844-MYHRSC1
Email: myHRSC@bedbath.com
This email address is only to request reasonable accommodation for the application process due to a medical condition. If you do not need a reasonable accommodation for such reason, please use the apply button below to complete an application and upload your resume.
An Equal Opportunity Employer
It is the policy of Bed Bath & Beyond Inc. to recruit, hire, train, promote, transfer and compensate our associates and provide all other conditions of employment including Company sponsored events without regard to race, color, creed, religion, national origin, age, sex, gender identity, genetic information, marital status, lawful alien status, sexual orientation, physical or mental disability, citizenship status, veteran status, employment status or any other basis prohibited by applicable law.
Our mission: We make it easy to feel at home!
Bed Bath & Beyond's culture is customer-centric. Our commitment to customer service is supported by significant investments made to strengthen our Company's foundation for future growth. Today, our eCommerce businesses are rapidly growing to meet our customer's ever evolving needs. We strive to better engage with our customers wherever, whenever, and however they express their life interests, and travel through their life stages.
Bed Bath & Beyond's family of companies have contributed to our evolution. As we continue to expand, differentiating ourselves across all channels, brands, and locations in which we operate, we are better able to serve our customers.
Our brands include:
• Harmon Face Values
• buybuy BABY
• Decorist.com
Today, our 40,000+ associates support over 1,000+ retail locations, "Business-to-Business" operations, and online destinations for products, solutions and services.
We currently operate in the United States, Canada, Mexico and Puerto Rico.
Click Here to See Our Supply Chain Jobs Map (https://www.careerarc.com/job-map/bed-bath-beyond/campaign/46506)