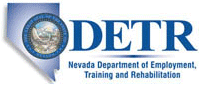 Job Information
Fabulous Freddys Car Wasd

Glass Technician - Craig

in

North Las Vegas

,

Nevada
Glass Technician - Craig
Jobs

Login

25-Feb-2019 to 15-Mar-2021 (MST)

4309 W Craig Road

North Las Vegas, NV, USA

$8.25/hr + commission

Base + Commission

Part Time
Email Me Similar JobsEmail Me This Job
We are looking for motivated individuals to help our customers. Full-time & Part-time positions available. Starting wages are $8.25/hr plus a generous commission package. Most technicians make $12-$15/hour. We provide an environment where you can maximize your own potential. Advancement opportunities available.
DUTIES
Our advisors help customers who need windshield repairs and replacements. They are trained to be experts in the field and facilitate the service from beginning to end for our customers.
QUALIFICATIONS
Advisors will have to be able to interact well with people, have the ability to multi-task, and be able to perform basic technical services. Must have basic computer skills, the ability to be self-motivated, and professional in appearance. A good driving record is preferable. Must be able to transport self to and from work reliably.