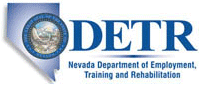 Job Information
Smithfield

Machine Operator (Packaging)- Saratoga

in

North Las Vegas

,

Nevada
Job Locations
US-NV-North Las Vegas
Your Opportunity
The packaging production line Machine Operator performs a variety of functions including but not limited to the operation of high speed packaging equipment, completion of daily production and/or QA paperwork. Ensures work is completed in a safe manner and within the quality parameters established.
Core Responsibilities
Responsible for safe operation of packaging production line(s) to deliver a product that meets the customers' expectations. Follows Safety and Quality Assurance rules and procedures.

Sets packaging machine to appropriate specifications as found in computer or specification logs, and ensures production line has appropriate equipment, configuration, and materials such as x-ray machines, adequate conveyor adjustments, correct packaging film

Inspects equipment for safety and use by all equipment employees.

Sets up scales, Checkweigher and metal detector correctly and monitors their operation during shift

Ensures daily production is ran according to sequence stated in the batch cards

Operates laptop computer to produce labels or placards for each run

Ensures lot numbers from packaging materials and blended product are recorded on batch card

Ensures packaging machine is filled with appropriate finished blends

Ensures correct packaging materials are used for each product, in accordance to specifications, and replenishes materials as needed (i.e. roll of film, labels)

Ensures that all packaged product goes through metal detector

Performs net weight checks

Performs packaging integrity checks and labeling checks

Ensures appropriate pattern and count is followed by all Packers who palletize product

Follow allergen control procedures

Performs machine wash between production change-overs and validates proper cleanliness by following specific change-over procedures

Retools equipment during changeovers

Follows GMPs & Safety rules and policies

Participates in job rotation in assigned line to support Packers as necessary

Moves packaging materials and supplies to production line as necessary

Other duties as assigned
The above statements are intended to describe the general nature and level of work being performed by people assigned to this job. They are not intended to be an exhaustive list of all responsibilities, duties, and skills required of personnel so classified. May perform other duties as assigned.
Qualifications
To perform this job successfully, an individual must be able to perform each essential duty satisfactorily. The requirements listed below are representative of the knowledge, skill, and/or ability required. Reasonable accommodations may be made to enable individuals to perform the essential functions.
High School or an equivalent combination of education preferred, a combination of education and experience may be considered in lieu of High School or equivalent Diploma.

Knowledge and experience in Food Industry is a plus but not necessary.

Previous experience with GMPs and other Food Safety and Quality requirements preferred.

Ability to follow Safety Rules and requirements when working in dangerous areas or with power equipment

Ability to learn to accurately read and understand batch cards

Ability to use a calculator to perform basic math equations for precision measurements

Ability to work from written and/or verbal instructions

Ability to work with others and as a team

Ability to learn while training with an experienced Packaging Machine Operator
Work Environment & Physical Demands
The physical demands described here are representative of those an employee should possess to successfully perform the essential functions of this job. Reasonable accommodations may be made to enable individuals with disabilities to perform the essential functions.
Must be able to safely lift a minimum of 10 lbs., and up to 50 lbs.

Must be able to climb stairs occasionally during the shift

Ability to bend, stoop, push, pull, grasp, reach, kneel, twist frequently during the shift

Ability to walk frequently within department, and ability to stand during the entire production shift

Ability to use a utility knife safely that will be provided by the company

Must have visual acuity to perceive difference in color, and to operate machinery
Work Environment & Physical Demands
The work environment characteristics described here are representative of those an employee encounters while performing the essential functions of this job. Reasonable accommodations may be made to enable individuals with disabilities to perform the essential functions.
Ability to work indoors in a mixing production facility and to be exposed to the smell and dust of different raw spices as these are being blended into commercial formulas.

Packaging high speed production line/equipment. Lift for role of film, pallet jack, laptop and label printer, tools to retool production line during change-overs, personal protective equipment as indicated for each area and product.
Careers and Benefits
To learn more about Smithfield's benefits, visit
About Smithfield Foods
Headquartered in Smithfield, Va. since 1936, Smithfield Foods, Inc. is an American food company with agricultural roots and a global reach. Our 40,000 U.S. and 15,000 European employees are dedicated to producing "Good food. Responsibly.®" and have made us one of the world's leading vertically integrated protein companies. We have pioneered sustainability standards for more than two decades, including many industry firsts, such as our ambitious commitment to cut our carbon impact by 25 percent by 2025. We believe in the power of protein to end food insecurity and have donated hundreds of millions of food servings to our neighbors in need. Smithfield boasts a portfolio of high-quality iconic brands, such as Smithfield®, Eckrich® and Nathan's Famous®, among many others. For more information, visit, and connect with us on, , and .
EEO/AA Information
Smithfield is an equal opportunity employer committed to workplace diversity. All qualified applicants will receive consideration for employment without regard to race, color, religion, sex, sexual orientation, national origin, age, gender identity, protected veterans status, status as a disabled individual or any other protected group status or non-job characteristic as directed by law.
Refer this job to a friend
Connect With Us!
Not ready to apply?for general consideration.
ID2020-15825
Job LocationsUS-NV-North Las Vegas
CategoryOperations
TypeFull-Time
FLSA StatusHourly
Shift1st Shift