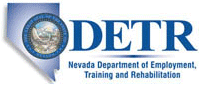 Job Information
Mission Support and Test Services, LLC

Principal Fire Protection Engineer (Principal Engineer)

in

North Las Vegas

,

Nevada
Qualifications
Due to the nature of our work, US Citizenship is required for all positions.
Bachelor's degree in an engineering program accredited by the Accreditation Board for Engineering and Technology (ABET), plus at least 9 years' relevant experience.

Minimum 5 years' experience in Department of Engineering complex working as Fire Protection Engineer preferred

Minimum 3 years' experience in Fire Hazards Analysis and Fire Protection Assessments for Nuclear Facilities preferred

Pre-placement physical examination, which includes a drug screen, is required. MSTS maintains a substance abuse policy that includes random drug testing.

Must have a valid driver's license.

Department of Energy Q Clearance (position will be cleared to this level). Reviews and tests for the absence of any illegal drug as defined in 10 CFR Part 707.4, "Workplace Substance Abuse Programs at DOE Sites," will be conducted. Applicant selected will be subject to a Federal background investigation, and subsequent reinvestigations, and must meet the eligibility requirements for access to classified matter. Successful completion of a counterintelligence evaluation, which may include a counterintelligence-scope polygraph examination, may also be required. Reference 10 CFR Part 709, "Counterintelligence Evaluation Program. Eligibility Requirements – To obtain a clearance, an individual must be a U.S. citizen at least 18 years of age. Reference DOE Order 472.2, "Personnel Security."
MSTS is an Equal Opportunity/Affirmative Action Employer. All qualified applicants will receive consideration for employment without regard to race, color, religion, sex, sexual orientation, gender identity, national origin, disability, veteran status or other characteristics protected by law. MSTS is a background screening, drug-free workplace.
Responsibilities
Provide Fire Protection Engineer support to the Engineering Department. Support will include preparation of fire hazards analysis and fire protection assessments for multiple site facilities. Work will need to be completed in accordance with NNSS procedures and DOE requirements.
Key Responsibilities
Devises solutions to highly complex technical problems of broad scope. Solutions may require resolving conflicting customer expectations and design requirements, utilizing unconventional technology and materials, and cross-disciplinary integration.

Serves as consultant to less experienced engineers, providing practical advice on implementation of solutions for organizational goals.

Responsible for preparation and checking of design drawings, specifications, calculations, system design descriptions, design analyses, fire hazards analyses, fire protection assessments, equivalencies, and exemptions; must be a subject matter expert in fire suppression systems, fire alarm and detection systems, fire barrier design, and life safety design features.
Identify risk and design features to aid in preventing, controlling, and mitigating the effects of fire. Able to perform hydraulic calculations with the assist of computer software such as Hydraulic Analyzer of Sprinkler Systems HASS). Provide support to beneficial occupancy inspections as needed.
Conducts or leads research; develops and designs new instrumentation, equipment, and procedures for testing and solving problems; presents papers; and keeps abreast of new technological developments, methods or materials, keeping management informed of important new advances.

Ensures team's processes and deliverables comply with laws, codes, orders, and MSTS policies and procedures. Research and interpretation of codes and standards and Department of Energy (DOE)Orders and standards will be required on a daily occurrence. Must be able to coordinate with multiple engineering disciplines as well as the Authority Having Jurisdiction, fire marshal, facility manager, and project managers Must have a working knowledge of applicable National Fire Protection Association codes and standards, International Building Code, International Fire Code, DOE orders and standards, and Code of Federal Regulations.
Overview
If you're looking for an interesting, fulfilling career, you've come to the right place!
At Mission Support and Test Services, LLC (MSTS), we're a dynamic team of employees who manage and operate the Nevada National Security Site (NNSS), formerly known as the Nevada Test Site. A premier outdoor, indoor and underground national laboratory for unique, high-level experiments, the NNSS has offices across the country, including Southern Nevada; Santa Barbara and Livermore, California; Washington, D.C.; and Albuquerque and Los Alamos, New Mexico. We're dedicated to working together as a team to keep our nation safe. Join us!
MSTS is a limited liability company consisting of Honeywell International Inc. (Honeywell), Jacobs Engineering Group Inc. (Jacobs), and HII Nuclear Inc.
Job ID2019-2346
of Openings1
CategoryEngineering
TypeFull-Time
Location : CityNorth Las Vegas
Location : State/Province (Full Name)Nevada