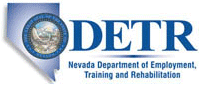 Job Information
Oracle

Architect- Business Intelligence

in

Reno

,

Nevada
Design, develop, troubleshoot and debug software programs for databases, applications, tools, networks etc.
As a member of the software engineering division, you will take an active role in the definition and evolution of standard practices and procedures. Define specifications for significant new projects and specify, design and develop software according to those specifications. You will perform professional software development tasks associated with the developing, designing and debugging of software applications or operating systems.
Provide leadership and expertise in the development of new products/services/processes, frequently operating at the leading edge of technology. Recommends and justifies major changes to existing products/services/processes. BS or MS degree or equivalent experience relevant to functional area. 8 or more years of software engineering or related experience.
Oracle is an Affirmative Action-Equal Employment Opportunity Employer. All qualified applicants will receive consideration for employment without regard to race, color, religion, sex, national origin, sexual orientation, gender identity, disability, protected veterans status, age, or any other characteristic protected by law.
While Fusion Applications has been a huge success, the basic architecture is based on an on-premise, Fusion Middleware stack that has not changed since its inception. The Fusion Applications Technical Architecture team has been tasked with defining the next generation architecture (codename Spectra) based on cloud native principles running in Oracle Cloud Infrastructure (OCI). This re-architecture not only has us work with a wide arrange or state-of-the-art technologies and OCI services, but it will also mean redefining processes and moving them to a modern developer workflow (CI/CD, fully automated testing, etc.). We will also lead the way in redefining the culture within the SaaS organization to a DevOps culture.
We will be designing and building a SaaS platform with value added services enabling SaaS developers to quickly build enterprise applications. We are looking for highly technical, hands-on leaders to help manage the effort to design, build out and promote this platform across the SaaS organization.
Job Description: Consulting Member of Technical Staff
We are currently looking for experienced data engineers to join the Fusion Applications Technical Architecture team. You will be responsible for defining the architecture for the way data is moved, transformed, analyzed and managed within Fusion Applications. A team will be built around these requirements to develop, support and operate the data replication and integration applciation platform for Fusion Applications. The work involves the full software delivery cycle from conception, prototype, design and implementation of new features through to production support, monitoring and scale-out via an industry-standard agile development methodology.
Key Responsibilities:
Define the BI architecture for Fusion Applications
o Understand the overall cloud native architecture for Fusion Applications as well as the existing architecture.
o Understand the reporting and analytic requirements from across Fusion Applications.
o Evaluate available OCI services as well as third party components for building a BI infrastructure.
Lead the design and development of the next gen BI infrastructure for Fusion Applications.
o Design the cloud native service to move and transform the data to an analytics platform.
o Build a team to develop this service.
o Lead the development of this service.
On board Fusion Applications onto the BI service.
o Document and communicate the requirements on Fusion Applications teams to on board to the service.
Preferred Qualifications:
BS or MS degree in computer science, or equivalent

Expertise with: BI Architecture, Oracle Database, Kafka

Languages: Java / Groovy, Python, SQL

Experience with the following types of projects:
o ETL / Data Engineering / Aggregation / Data Pipelines
o Analytic Query Tuning / High Volume Benchmarking
o Continuous Integration / Delivery including test automation
o Development on Cloud - Any platform (Oracle, AWS, Azure)
Oracle Data Integration / DIPC, Oracle Golden Gate

Oracle OAC, OBIEE, Tableau, or other data visualization tools

Big Data, Spark, Flink, Hive, Impala, Kudu

Kubernetes, Docker

Kibana, Logstash, Elasticsearch

Able to communicate difficult problems and complex solutions clearly and effectively

Excellent analytic and problem solving ability

Ability to thrive within a globally distributed engineering team

Quick learner and ability to teach/mentor others

Self motivated with ability to prioritize and multi-task
Job: *Product Development
Organization: *Oracle
Title: Architect- Business Intelligence
Location: United States
Requisition ID: 20000FUJ