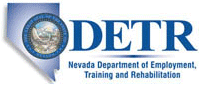 Job Information
FirstService Residential

Assistant Community Manager

in

Reno

,

Nevada
Job Summary
Responsible for the day-to-day servicing of Somersett Owners Association's clients and homeowners by providing exceptional service through contract management and operational oversight for the multi-million dollar corporation. The Assistant Community Manager works in conjunction with the Community Manager to ensure employee development, effective association purchasing and contract management through established procedures of FirstService and Somersett. Daily focus is geared towards more of the association specific business, not the specifics of clubhouse/amenity operations, unless the Community Manager is unavailable at which time the Assistant would step into oversight. It also includes maintaining constructive relationships with the Boards and/or ensuring the continuity and the profitability of the relationship between FirstService and the Boards.
Essential Duties & Responsibilities
The job duties listed are typical examples of the work performed by positions in this job classification. Not all duties assigned to every position are included, nor is it expected that all positions will be assigned every duty.
Serves as the second in command for the Management Company and Association Board as it relates to all aspects and activities of the Association.
Work proactively to limit complaints and issues related to day-to-day operations in Somersett, but if problems arise work promptly to mediate and resolve with applicable parties.
Works in conjunction with the Community Manager in presenting long term planning of the association by bringing forward ideas, recommendations and best practices to the board for consideration.
Has primary responsibility to manage the Association's major contracts (as defined by CM and the SOA Board) to ensure association's contract terms and vendor's commitments are being met.
Maintains strong familiarity and understanding of all provisions, conditions and requirements of the assigned key contracts.

Assists in the bidding process to ensure compliance with NRS regulations, including but not limited to, required number of bids.

Meets with vendors as necessary to provide feedback and ensure corrective steps are taken to address unsatisfactory performance.

Recommends purchasing policies and best practices for review and adoption by the CM and Board; continually reviews existing policies and practices to identify and recommend opportunities for further improvement.
Ensures all relevant staff are aware of the appropriate policies and procedures and comply with them.
Conduct frequent inspection of all community common areas, including landscaped and native areas, paved and unpaved streets and trails, and all other applicable structures and facilities, to assess their condition and ensure they are properly maintained to a high standard consistent with Somersett's vision.
Assists with project management as directed by CM and SOA Board, and as allowed by NRS requirements from the Nevada Contractor's Board.
Assists the Community Manager in keeping the Board current on association operations by maintaining adequate information and reports.
Assists in the monitoring of the financial aspects of the association.
Submits and approves invoices, check requests, etc. for association vendors on a weekly basis for board approval.
Reviews monthly financial statements and submits necessary reports to the Board and finance committee on operations.
Assists in the creation of an annual draft budget to submit to finance committee for review and editing based on scheduled budget workshops.
Assists in the oversight of Association Committee functions, including but not limited to management attendance and recaps.
Ensures all functions in the ACM's chain of command function efficiently and cost effectively.
Directly oversees Director of Compliance to ensure consistency of enforcement actions.
Monitors compliance inspections through periodic community drives, review of minutes, running of reports, and communication with compliance team.
Ensures the community variance map is maintained for easy tracking of unique circumstances throughout the community
Ensures homeowner account information related to compliance issues is up to date and inputted in the correct ­­­databases for accuracy and ease of communication efforts­­­
Directly oversees Director of Aesthetics & Maintenance to ensure consistency for AGC guideline application and enforcement and common area maintenance needs.
Monitors the aesthetic guidelines process, approvals, and variances as handled by the committee to ensure consistent standards are maintained.
Ensures the community variance map is maintained for easy tracking of unique circumstances throughout the community.
Assists in the monitoring of maintenance needs as it relates to repairs, replacements, and general oversight of assets of the association.
Ensures preventative maintenance needs are completed.
­Delegates responsibilities and oversees performance and development of subordinates as appropriate.
Attend training as required.
All other duties as assigned by Community Manager.
Qualifications
To perform this job successfully, an individual must be able to perform each essential duty satisfactorily. The requirements listed below are representative of the knowledge, skill, and/or ability required. Reasonable accommodations may be made to enable individuals with disabilities to perform the essential functions.
Adhere to required deadlines
Complete company training as assigned
Be punctual to work and meetings and track time as required by company standards
Excellent attendance mandatory
Maintain an organized workspace according to company procedures
Exhibit professionalism, professional attire and demeanor at all times
Adhere to the company's Standards of Operation
Attend all mandatory company functions
Maintain reliable transportation
Demonstrates effective communication skills consisting of oral, written and listening skills
Demonstrates excellent problem-solving abilities
Ability to draft correspondence and respond to inquiries and client concerns effectively and independently
Must be proficient with computer programs needed for specific position including Microsoft Outlook, Word, Excel, and PowerPoint
Demonstrates organizational skills and ability to independently prioritize daily workload
Ability to manage and develop subordinate employees
Ability to read, understand and interpret contract terms and provisions, and identify, plan for and initiate corrective action when necessary.
Interpersonal skills to effectively communicate with vendors, especially regarding sub-par performance, and motivate improvement without becoming unnecessarily adversarial. *
Strong communication, customer service and inter-personal skills with working knowledge of the Adobe Creative Suite programs.
Must be able to acquire and maintain current knowledge of the state statutes, association CC&R's, and Rules and Regulations.
Must be able and willing to work a variety of hours in order to meet the requirements of the position, including evenings, weekends, and holidays.
Must be able to complete CPR and AED Red Cross certification and Alcohol Awareness Training within 6 months of hire date.
Education & Certifications
College Degree; Management of 5+ employees for at least 2 years
Contract Management skillset and experience for at least 5 years
Project management skillset and experience a plus
Previous work experience in procurement operations
NRED Community Manager License (or Provisional); if currently not licensed must obtain within 1 year *
Physical Requirements & Working Environment
The physical demands described here are representative of those that must be met by an associate to successfully perform the essential functions of this job. Reasonable accommodations may be made to enable individuals with disabilities to perform the essential functions.
Must be able to sit for extended periods of time.
Must have finger dexterity for typing/using a keyboard.
Must be able to hear to place and receive telephone calls.
Must be mobile enough to move around the office in order to make copies, distribute mail, etc.
Must be able to lift 35lbs.
Reasonable accommodations may be made to enable individuals with disabilities to perform the essential functions. Hours over and above normal office hours will occur, including evenings, holidays, and some weekends. Schedule is subject to change based on business needs.
About Us
FirstService Residential is North America's foremost property management firm. Our dedication, responsiveness and integrity are why thousands of communities across the U.S. and Canada choose FirstService Residential to manage their properties. We have expertise working with complex communities with large budgets and numerous amenities. In addition, we manage commercial associations and mixed-use developments, as well as multi-family and investor-owned rental and REO properties for institutional and private equity clients.
We're all about our associates, and as we continue to grow, we're looking for even more quality people who share our dedication to doing what's right, improving residents' quality of life, building great relationships and truly making a difference for their clients, their colleagues and themselves. Is that you? If so, apply today or join our community and learn more about FirstService Residential.
To learn more about our company and culture, please visit
https://www.fsresidential.com/nevada
Equal Opportunity Employer Minorities/Women/Protected Veterans/Disabled