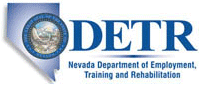 Job Information
City of Reno, NV

Assistant-TEMP

in

Reno

,

Nevada
Assistant-TEMP
Print
Subscribe
Class Title
Assistant-TEMP
Class Code
9990
Salary
$10.00 Hourly
Classification Description Summary
City of Reno – Job Posting
Office of Communications and Community Engagement
OCCE Assistant - TEMPORARY
OCCE Assistant - Bi-Lingual (Part-time Temporary)
This position is exempt from the Civil Service System as a temporary assignment.
THIS POSITION IS LIMITED TO A MAXIMUM 17.5 HOURS PER WEEK NOT TO EXCEED 233 HOURS PER QUARTER (temporary position without benefits).
The Office of Communications and Community Engagement is seeking a qualified individual to fill a part-time position to translate community announcements, social media posts and other related information from English to Spanish.
Essential Functions
The ideal candidate must have excellent computer skills including MS Word and Excel.
Will require doing voice records in English/Spanish.
Knowledge of office procedures, methods, and equipment.
Communicate clearly and concisely, both orally and in writing from English to Spanish.
Preparation of clear and concise accurate documents.
Plan and organize work to meet changing priorities and deadlines.
Understand and follow oral and written instructions.
Work in a team based environment to achieve common goals.
Minimum Qualifications
The qualified candidate must have the equivalent to a high school diploma. Previous office experience helpful. Communications, Journalism or Marketing background is desired.
Supplemental Information
Licenses/Certificates:
Bi-lingual Spanish certificate issued by a licensed educational institution or comparable certification preferred.
The position allows for no more than 17.5 hours per week with no minimum hour guarantee. The pay starts at $10.00 per hour. There are no benefits provided with this position.
HOW TO APPLY
Applicants must apply online by visiting the City's website www.reno.gov/jobs. If you are submitting a resume or any certificates, you must attach it to your online application prior to submitting your application. The program will not allow you to attach it once you have submitted your application. Resumes will not be accepted in lieu of an application. Applications must be completed.
NOTE: The deadline to submit your application online is by 5:00 p.m. on Monday, October 10, 2016.
QUESTIONS
Questions about the information on this announcement and updates to application information should be directed to Andrena Arreygue at (775) 334-1249.
No Benefits Offered for this position
Subscribe