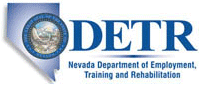 Job Information
Chewy

Associate Director, Learning and Development

in

Reno

,

Nevada
Our Opportunity:

Chewy is looking for an\u0026amp;nbsp;Associate Director, Fulfillment Operations - Learning and Development\u0026amp;nbsp;to join our Fulfillment Operations Team based in one of our fulfillment centers. This position will oversee the development of training content, delivery of training to operations teams, and the business impact of these programs.\u0026amp;nbsp; The role is responsible for the overall strategy and consistency of high-volume training and development of personnel across all Fulfillment locations while leading the training teams delivering the programs. The role will oversee content approval, process improvements and analysis of the on-boarding and career development experience overall to determine where improvements are needed while partnering with key stakeholders across Chewy to create the maximum impact.

What You\u0026#39;ll Do:
Own the strategy, development and execution for all on-boarding, job skills, and career development activities: pre-work, document activity completion, and learning paths
Optimize the design, content and delivery of our existing programs for the Fulfillment Team, including in-classroom training, self-paced learning and peer-to-peer training
Help ensure consistent learning methodologies are designed and scaled across our geographically dispersed workforce
Benchmark best practices and emerging trends to make recommendations on curriculum design, development, tools and technologies
Project Management of new programs and development needs for fulfillment roles
Suggests innovative solutions to increase overall satisfaction in the training program for fulfillment operations
Responsible for reviewing metrics associated with existing programs, partnering with Recruiting and HR to close the feedback loop
Review by providing feedback and approval for training materials; develop and maintain tools, templates, and processes to ensure consistent, well-documented project data
Deliver training curriculum in a large class-style setting, and set team members up for success to deliver program
Inspire and educate our team, integrating the building blocks for their role-specific learning path
Collaborate to react quickly to any decrease in metrics, putting a plan into place with stakeholders to make immediate improvements
Partner with management and HR to identify knowledge and skill gaps across the field team and roll out targeted programs
Partner with the rest of the organization, including HR, Customer Service, Operations and Customer Experience to determine what improvements are needed in existing programs
What You\u0026#39;ll Need:
Minimum of a Bachelor\u0026#39;s degree in a related field
10+ years of experience in learning and development, specifically in manufacturing, fulfillment, or other operations intensive industries
Current knowledge of effective learning and development methods
Excellent written and verbal skills. Ability to deliver content in an engaging and compelling manner
An interest in adult learning and blended learning with a willingness to think outside of the box when creating programs
Proven track record in creating, delivering, and programs successfully with measurable results in fast paced environments
Strong ability to represent concepts, as well as summarize and communicate complex ideas into curriculum
Able to lead and mentor a team
Have interpersonal skills to deal effectively with all business contacts
Professional appearance and demeanor
Demonstrated ability to identify and translate business needs into strategic initiatives and drive them to successful outcomes
Well-versed in training, talent and development subject matter related to operations support
Strong experience in all Microsoft office products and training technology platforms
Ability to be flexible to business needs and adjust/compromise plans as needed
Position may require travel
Bonus:
Master\u0026#39;s degree in Arts/Sciences (MA/MS) Human Resources, Training or related field preferred
Previous experience in direct operations roles and/or other high-volume process-oriented industry
Certifications in leadership and executive coaching and facilitation of development programs (DDI preferred), leadership assessments, Change Management (Prosci preferred) and/or OD are all strongly preferred
\u0026amp;nbsp;
\u0026amp;nbsp;
If you have a disability under the Americans with Disabilities Act or similar law, or you require a religious accommodation, and you wish to discuss potential accommodations related to applying for employment at Chewy, please contact\u0026amp;nbsp;HR@Chewy.com.
\u0026amp;nbsp;
To access Chewy's Privacy Policy, which contains information regarding information collected from job applicants and how we use it, please click here:\u0026amp;nbsp;).