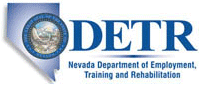 Job Information
UnitedHealth Group

Bilingual (Spanish / English) Customer Care Representative Senior - Remote in Reno Sparks, NV Area

in

Reno

,

Nevada
Cuando se trata de salir adelante y tienes la voluntad de ganar, vamos a llamarlo gran potencial de carrera! Imagine being able to get answers to your health plan questions from someone who speaks the same language as you do. Or, the opposite, not being able to get the answers. At UnitedHealth Group , we want our customers to get those answers by speaking to one of our Bilingual Representatives. If you're fluent in English and Spanish, we can show you how to put all of your skills, your passions and your energy to work in a fast growing environment.
Welcome to one of the toughest and most fulfilling ways to help people, including yourself. We offer the latest tools, most intensive training program in the industry and nearly limitless opportunities for advancement. Join us and start doing your life's best work.SM
Challenge can often be its own reward. But why settle for just being challenged when you can also be nurtured, mentored and supported as you make an impact in a fast-paced career? At UnitedHealthcare, part of the UnitedHealth Group family of businesses, you can have all of the above, every day. Now, you can take advantage of some of the best training and tools in the world to help serve our existing and new customers. As a Customer Care Representative Senior, you'll provide our members with the information they need to make better decisions about their health, helping them get access to the right care the first time. Every day, you'll provide compassionate and empathetic support to 50 to 70 callers providing guidance, support, and resolution for escalated issues. This is no small opportunity. This is where you can bring your compassion for others while building your career.
This position is full-time (40 hours/week) Monday - Friday. Employees are required to have flexibility to work any of our 8-hour shift schedules during our normal business hours of (8:00am - 5:00pm). It may be necessary, given the business need, to work occasional overtime.
If you are located in the Reno Sparks, NV area, you will have the flexibility to telecommute* as you take on some tough challenges.
We offer 8 weeks of paid training. The hours during training will be 8:00am to 4:30pm Monday-Friday. Training will be conducted virtually from your home.
*All Telecommuters will be required to adhere to UnitedHealth Group's Telecommuter Policy.
What we do defines who we are. Take a deeper look at how we're providing support during this global health crisis and search for a way you can get involved. View our Covid-19 Resources Page at: https://info.uhg.com/
Primary Responsibilities:
Serve as a resource or Subject Matter Expert for team members or internal customers

Handle escalated calls, resolving more complex customer issues

Demonstrate outstanding service to identify the source of the caller's issue and work to resolve the inquires in a timely and professional manner

Help guide and educate customers about the fundamentals and benefits of consumer-driven health care topics such as selecting the best benefit plan options, maximizing the value of their health plan benefits and choosing a quality care provider

Contact care providers (doctor's offices) on behalf of the customer to assist with appointment scheduling or connections with internal specialists for assistance

Assist customers in navigating myuhc.com and other UnitedHealth Group websites while encouraging and reassuring them to becoming self-sufficient with our tools
This role is equally challenging and rewarding. You'll be on the phone for long periods of time and encounter all types of communication styles and personalities as you help resolve conflicts or issues. You'll deal with stressful situations and resolve complex health care concerns in a positive, simplified manner so that callers fully understand their health care plans and solutions.
You'll be rewarded and recognized for your performance in an environment that will challenge you and give you clear direction on what it takes to succeed in your role as well as provide development for other roles you may be interested in.
Required Qualifications:
High school diploma / GED (or higher) or equivalent work experience

1+ years of customer service experience OR experience in a medical office, health care, call-center or office setting analyzing and solving customer problems

Familiarity with computer and Windows PC applications, which includes the ability to navigate and learn new and complex computer system applications

Experience in translating health care-related jargon and complex processes into simple, step-by-step instructions customers can understand and act upon

Must reside in the Reno Sparks, NV area.

Bilingual fluency in English and Spanish

If you need to enter a work site for any reason, you will be required to screen for symptoms using the ProtectWell mobile app, Interactive Voice Response (i.e., entering your symptoms via phone system) or similar UnitedHealth Group-approved symptom screener. When in a UnitedHealth Group building, employees are required to wear a mask in common areas. In addition, employees must comply with any state and local masking orders
Preferred Qualifications:
Prior health care experience

Knowledge of billing/finance and eligibility processes, practices and concepts
Helping create positive customer experiences for our members can drive your sense of impact and purpose. Join us as we improve the lives of millions. Learn more about how you can start doing your life's best work.SM
UnitedHealth Group is an essential business . The health and safety of our team members is our highest priority, so we are taking a science driven approach to slowly welcome and transition some of our workforce back to the office with many safety protocols in place. We continue to monitor and assess before we confirm the return of each wave, paying specific attention to geography-specific trends. At this time, 90% of our non - clinical workforce transitioned to a work at home (remote) status. We have taken steps to ensure the safety of our 325,000 team members and their families, providing them with resources and support as they continue to serve the members, patients and customers who depend on us.
Some of the steps we've taken to ensure employee well-being include:
Transitioned our new hire training classes to be conducted virtually

Launched our ProtectWell app and UnitedCARES program to help ease the burden and stress for our UnitedHealth Group team members and their immediate family affected by COVID-19

Daily updates from our CEO Dave Wichmann to support and inspire team members during this challenging time

Onsite social distancing and increased sanitization measures for employees who have been welcomed back to our offices

Fully cover the COVID-19 healthcare costs for our employees

Employees who self-identify as high risk or who live with someone who is high risk have been asked to remain working from home
You can learn more about all we are doing to fight COVID-19 and support impacted communities at: https://www.unitedhealthgroup.com/newsroom/addressing-covid.html
Careers at UnitedHealthcare Employer & Individual. We all want to make a difference with the work we do. Sometimes we're presented with an opportunity to make a difference on a scale we couldn't imagine. Here, you get that opportunity every day. As a member of one of our elite teams, you'll provide the ideas and solutions that help nearly 25 million customers live healthier lives. You'll help write the next chapter in the history of healthcare. And you'll find a wealth of open doors and career paths that will take you as far as you want to go. Go further. This is your life's best work.SM
Diversity creates a healthier atmosphere: UnitedHealth Group is an Equal Employment Opportunity / Affirmative Action employer and all qualified applicants will receive consideration for employment without regard to race, color, religion, sex, age, national origin, protected veteran status, disability status, sexual orientation, gender identity or expression, marital status, genetic information, or any other characteristic protected by law.
UnitedHealth Group is a drug - free workplace. Candidates are required to pass a drug test before beginning employment.
Keywords: work at home, work from home, WAH, WFH, remote, telecommute, hiring immediately