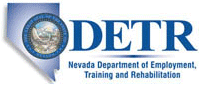 Job Information
Oracle

Business Analyst -ProdDev

in

Reno

,

Nevada
Manage the development and implementation process of a specific company product.
Manage the development and implementation process of a specific company product involving departmental or cross-functional teams focused on the delivery of new or existing products. Plan and direct schedules and monitor budget/spending. Monitor the project from initiation through delivery. Organize the interdepartmental activities ensuring completion of the project/product on schedule and within budget constraints. Assign and monitor work of systems analysis and program staff, providing technical support and direction.
Work is non-routine and very complex, involving the application of advanced technical/business skills in area of specialization. Leading contributor individually and as a team member, providing direction and mentoring to others. BS or MS degree or equivalent experience relevant to functional area. Seven years of project management, product design or related experience preferred.
Oracle is an Affirmative Action-Equal Employment Opportunity Employer. All qualified applicants will receive consideration for employment without regard to race, color, religion, sex, national origin, sexual orientation, gender identity, disability, protected veterans status, age, or any other characteristic protected by law.
Business Analyst
Nationwide (Remote)
Preferred Location : Seattle , WA
Oracle is building a best in class next generation cloud that supports the most demanding mission-critical customer requirements, operating at cloud scale to provide a secure, distributed, multi-tenant cloud environment.
The candidate will be embedded in the cloud engineering team that is responsible for enabling and onboarding our largest most complex customers.
As a Program Manager, you will provide expert business analysis and insights regarding customer patterns and business metrics to program sponsors, ensuring customer success. The work is non-routine, complex and involves the application of both technical, interpersonal and business skills. Candidates who can contribute individually and cross collaborate with a wide range of Oracle Employees will make this role successful. 3 years of program management, customer service, product management, business analytics or related experience preferred.
In order to achieve this success, our Program Manager is responsible for:
Defining and developing new programs, playbooks and tools for continued customer insights

Partner with the program sponsor and stakeholders to define the program KPIs and running rhythm business

Working closely with Product Managers, Sales, Customer Support and Customers to develop deep understandings of customers' needs and use cases

Collaborating with product teams to translate learnings into roadmaps and future initiatives

Publishing, reporting data and insights to wide audience and enabling partners to selfserve
_Skills & Experience that will help make this role successful_
3 years of program management, customer service, product management, business analytics

Have a data-driven mindset and passion focused on developing deep business, product and customer insights

Active involvement with Cloud services - familiarity with cloud concepts, terminology, tech stacks. (preferred)
Strong organizational, presentation, verbal, and written communication skills
Ability to synthesize complex elements into crisp and robust stories for audiences of variable technical levels

Experience with BI/data tools such as SQ, Oracle Analytics Cloud, PowerBI, APEX etc.

Bachelor's or Master's degree in Computer Science, Information Technology, Business Administration, Data Science or related field; or equivalent experience.
/At Oracle, we don't just value differences—we celebrate them. We're committed to creating a workplace where all kinds of people work together. We believe innovation starts with diversity and inclusion./
https://www.oracle.com/corporate/careers/culture/diversity.html
Job: *Product Development
Organization: *Oracle
Title: Business Analyst -ProdDev
Location: United States
Requisition ID: 20000P24