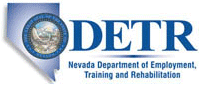 Job Information
LegalMatch

Business Development Manager - Reno, NV.

in

Reno

,

Nevada
As a Business Development Manager you will play an important role in the ongoing expansion of our sales and service operations. This is a sales position that incorporates the use of your customer service skill set at times. This role is focused on the identification, generation and maximization of different revenue streams related to our existing and previous member bases. You will be responsible for all prospecting efforts, building your pipeline, conducting demos/interviews, pricing and negotiation and ultimately the closing of the business. This position requires heavy cold calling and emailing. As this is a sales position, fulfillment of monthly production goals is required.
You will be working directly with our customer service teams in identifying revenue opportunities prospecting within our database. You will be able to effectively respond to objections and deal with complaints with the goal of repositioning issues and turning them into opportunities for success.
Required Qualifications:
Proven record of attendance and dependability

Ability to speak and write English fluently and to use phone systems and keyboards for extended periods of time

Perform well in a fast-paced environment with accuracy and confidence

Professional and proactive attitude

Must be able to learn quickly and work in a high volume, fast-paced environment with minimal supervision

3 ? 5 years of experience in a sales orientated environment

Strong negotiation skills

Familiarity and competency with Microsoft Office, phone system usage and functionality and prior experience with CRM?s or databases.

Effective time management skills

Prioritize multiple responsibilities

Self-motivated and ability to excel with minimal supervision

Possess high energy, maintain a persistent mindset, enthusiasm and be goal oriented

Physical Requirements:
The Business Development Manager position requires no lifting beyond 20 pounds. It does require the ability to perform most of the functions of the job from a sitting position (80%). The position requires the use of spoken and written English. The position requires the use of telephone systems and computer keyboards for an extended period of time.