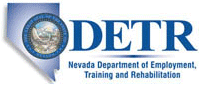 Job Information
FirstService Residential

Camp Counselor

in

Reno

,

Nevada
Job Summary
Responsible for the day-to-day servicing of Somersett Owners Association's clients and homeowners by providing exceptional service at the clubhouse facility through event programming, with an emphasis on youth programs. Interactions are typically with youth and their parents, via Kids' Corner, Starbright School Program and summer camp.
Essential Duties & Responsibilities
The job duties listed are typical examples of the work performed by positions in this job classification. Not all duties assigned to every position are included, nor is it expected that all positions will be assigned every duty.
Primarily serves as a positive leader for children ages 2-12 while in Kids' Corner, summer camp, Starbright school program, and any other special event/programs.
Prepares and implements daily activities for designated age group ranging from toddler to adults.
Assists in the maintenance of activity areas, including daily proper clean up procedures.
Knowledgeable about the Club, monthly activities and special functions while being able to answer any questions from a homeowner.
Helps promote upcoming programs/events
Understands all Club rules/regulations to ensure homeowners of all ages follow the policies of the facility.
Wears the designated uniform at all times while at work.
Submits daily checklists depending on the area of the Club they are working.
Assists in keeping records of the youth participants including attendance, no shows, cancellations and incident reports.
Works selected holidays and weekends as necessary for event coverage
Assists the Front Desk with closing duties when working an evening shift.
Attends all trainings and/or staff meetings as required.
All other duties as assigned by Programming Director
Qualifications
To perform this job successfully, an individual must be able to perform each essential duty satisfactorily. The requirements listed below are representative of the knowledge, skill, and/or ability required. Reasonable accommodations may be made to enable individuals with disabilities to perform the essential functions
Strong communication, customer service and inter-personal skills to interact with all ages
Previous experience working with children preferred
Responsible for maintaining Company, Resident and Staff confidentiality
Practice and adhere to FirstService Residential Global Service Standards.
Conduct business at all times with the highest standards of personal, professional and ethical conduct.
Perform or assist with any operations as required to maintain workflow and to meet schedules. Notify supervision of unusual equipment or operating problems and the need for additional material and supplies.
May participate in any variety of meetings and work groups to integrate activities, communicate issues, obtain approvals, resolve problems and maintain specified level of knowledge pertaining to new developments, requirements, policies, and regulatory guidelines.
Ensure all safety precautions are followed while performing the work.
Follow all policies and Standard Operating Procedures as instructed by Management.Perform any range of special projects, tasks and other related duties as assigned.
Education & Certifications
CPR/AED certification required
High School Diploma or acquiring preferred.
Physical Requirements & Working Conditions
Position involves sitting, standing and/or movement throughout the day. Must be able to transport oneself not only around the office, but also around the Community Association.
Duties of maintaining files and records will involve stooping, bending, lifting, and grasping, pushing, pulling, or otherwise moving objects weighing as much as 45 lbs. This type of activity may occur several times throughout the day.
Performance of duties may require employee to be both inside and outside. Inside temperature will be controlled and the use fluorescent lighting will exist. Outside may require employee to be exposed to the elements, which may include wind, rain, cold and extreme heat.
Reasonable accommodations may be made to enable individuals with disabilities to perform the essential functions. Hours over and above normal office hours will occur, including evenings, holidays, and some weekends. Schedule is subject to change based on business needs.
About Us
FirstService Residential is North America's foremost property management firm. Our dedication, responsiveness and integrity are why thousands of communities across the U.S. and Canada choose FirstService Residential to manage their properties. We have expertise working with complex communities with large budgets and numerous amenities. In addition, we manage commercial associations and mixed-use developments, as well as multi-family and investor-owned rental and REO properties for institutional and private equity clients.
We're all about our associates, and as we continue to grow, we're looking for even more quality people who share our dedication to doing what's right, improving residents' quality of life, building great relationships and truly making a difference for their clients, their colleagues and themselves. Is that you? If so, apply today or join our community and learn more about FirstService Residential.
To learn more about our company and culture, please visit
https://www.fsresidential.com/nevada
Equal Opportunity Employer Minorities/Women/Protected Veterans/Disabled