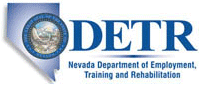 Job Information
Barnes & Noble

Cleaner- 1st and 2nd shift

in

Reno

,

Nevada
Cleaner- 1st and 2nd shift
Location
NV-Reno
Classification
Full-Time
Description
Maintain the Barnes & Noble warehouse in a clean and orderly condition by performing all janitorial duties required including restrooms and office areas as needed, uses supplies, tools and powered equipment when appropriate.
Essential Functions
-This position is responsible for the following cleaning tasks throughout the warehouse and offices:
-Warehouse: Sweeps floors, empty trash cans, clean offices, hand rails and water coolers.
-Floors: Sweeps, mops, and vacuums floors using brooms, mops, vacuum cleaners.
-Restrooms: Replenishes bathroom supplies; cleans and disinfects sinks, countertops, toilets, mirrors, floors and metalwork, such as fixtures and fittings, etc…
-Break rooms/ kitchenettes: Replenishes break room supplies and cleans and disinfects sinks, countertops, tables, chairs refrigerators, etc.
- Frequently works with cleaning chemicals, hot and cold weather conditions and moving mechanical equipment.
- Will need to work at heights above floor level using step ladders, rolling ladders or stairways.
- Frequent walking, standing, stooping, kneeling, working underneath low profiles, and climbing stairs is required along with manual dexterity needed to complete tasks.
- Continuous body movement, the ability to stand for long periods of time and to lift, push, and pull a minimum of 50 lbs.
- Complies with proper safety policies and procedures at all times.
Qualifications
- 1 year of related experience preferred but not required in the area of facilities cleaning and/or maintenance.
- Ability to understand, read and write basic English.
- Must participate in blood borne pathogen training.
- Must participate in SDS training.
Barnes & Noble is an equal opportunity and affirmative action employer and is committed to providing employment opportunities to minorities, females, veterans, and disabled individuals, as well as other protected groups.