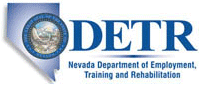 Job Information
Renown Health

Coding Reimbursement Specialist 1

in

Reno

,

Nevada
Coding Reimbursement Specialist 1
Requisition id: 155193
Department: 100736 Health Information Mgt
Facility: Renown Health
Schedule: Full Time
Shift: Day
Category: Clerical & Administrative Support
Location: Reno,NV
Position Purpose:
The purpose of this position is to correctly assign ICD-9-CM diagnostic/procedure codes on Clinical Outpatient encounters in accordance with regulatory and CMS Official Guidelines for coding and reporting to ensure accurate revenue reimbursement.
Nature and Scope:
Incumbent provides entry level Clinical Outpatient coding support through the Health Information Management department and works in conjunction with the Health Information Management leadership to complete all applicable coding assignments that can include Laboratory, Radiology, Outpatient and hospital clinical visits, Bariatric visits, and other coding assignments as directed by leadership, with the purpose of developing proficiency with coding Emergency Department, Same Day Surgery, and Observation medical records OR Inpatient medical records For compliance, this position must adhere to CMS' Official Guidelines for Coding and Reporting.
Job responsibilities include the accurate assignment of ICD-9-CM/ ICD-10-CM diagnostic codes by proficiently translating diagnostic statements, physician orders, and other pertinent documentation; Leading to coding accuracy and abstracting of pertinent data elements from documentation provided to report and code for reimbursement of revenue.
This position may also be responsible for assignment of appropriate charges based on documentation and coding guidelines. When documentation or valid order is incomplete, vague, or ambiguous, it is the responsibility of incumbent to work in conjunction with Leadership to utilize the appropriate physician clarification process to obtain additional information that provides a codeable sign, symptom, or diagnosis and/or physician order. Other responsibilities include:
Adherence to Health Information Management (HIM) Coding policies.

Interprets and applies American Hospital Association (AHA) Official Coding Guidelines to articulate and support appropriate principal, secondary diagnoses and procedures.

Adherence to The Joint Commission (TJC) and other third party documentation guidelines in an effort to continually improve coding quality and accuracy.

Responsibility for maintaining coding certification and knowledge referencing current ICD-9-CM and

ICD-10-CM coding guidelines and regulatory changes.

Contacts the appropriate department or physician office for assistance in obtaining physician clarification of diagnoses.

Participates in performance improvement initiatives as assigned.
This position must consistently meet or exceed productivity and quality standards as defined by department Leadership.
KNOWLEDGE, SKILLS & ABILITIES
Knowledge of Anatomy and Physiology, Disease Pathology, and Medical Terminology.

Knowledge of basic coding conventions and use of coding nomenclature consistent with CMS Official Guidelines for Coding and Reporting ICD-9-CM/ICD-10-CM coding.

Accurate translation of written diagnostic descriptions to appropriately and accurately assign ICD-9-CM and ICD-10- CM diagnostic codes to obtain optimal reimbursement from all payer types, including Medicare/Medicaid, and private insurance payers.

Ability to navigate the Electronic Medical Record to identify appropriate documentation for coding/billing in support of submitted department charges.

Knowledge of clinical content standards.
This position does notprovide patient care.
The foregoing description is not intended and should not be construed to be an exhaustive list of all responsibilities, skills and efforts or work conditions associated with the job. It is intended to be an accurate reflection of the general nature and level of the job.
Minimum Qualifications: Requirements – Required and/or Preferred
Education:
Must have working-level knowledge of the English language, including reading, writing and speaking English. Associate's Degree in Health Information Management preferred.
Experience:
A minimum of 1 or more years previous outpatient coding OR inpatient coding experience is required. Experience in acute care facility and/or Trauma Level II coding preferred.
License(s):
None
Certification(s):
CCA and/or CPC and/or CCS and/or RHIT required.
Computer / Typing:
Must possess, or be able to obtain within 90 days, the computers skills necessary to complete online learning requirements for job-specific competencies, access online forms and policies, complete online benefits enrollment, etc.