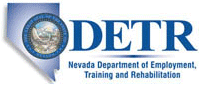 Job Information
Henry Schein, Inc.

Credit Representative

in

Reno

,

Nevada
JOB OVERVIEW:
This position is responsible to maintain daily contact with customers to collect credit information, maintain accurate records, follow up on all customer accounts, process payments to resolve open balances, review credit applications to set extensions of credit based on internal guidelines and negotiate payment arrangements as needed to minimize outstanding debts. Communicate with other departments to help resolve outstanding issues and ensure continual business flow.
*KEY RESPONSIBILITIES: *
20% - 50%Handle daily inbound and outbound collection calls to customers, reconciling customer problems, following up on open issues, documenting customer notes, providing excellent customer service, handling incoming calls from internal and external customers, processing orders from a credit perspective and all other assigned daily credit and collection programs.
20% - 40%Maintain communication with customers regarding the status of accounts as it relates to exposure, aging, past due balances and orders pending credit approval. Interact with Sales regarding customer related issues.
10% - 20%Transfer calls to appropriate sales personnel indicating the reason the customer is on hold, to assist in resolving the issue.
10% - 20%Communicate onboarding process to customers and sales. Review new customer applications and relevant credit history through credit bureau and agency reporting to determine customer credit limit eligibility based on guidelines developed by management.
10% - 20%Prepare collection letters for accounts in poor standing; compile related documents (duplicate copies of outstanding invoices, proofs of delivery) for accounts placed with collection agencies.
10% - 30%Negotiate and establish payment plans, when necessary, for accounts dealing with hardships or experiencing cash flow issues.
5% - 70%Handle equipment orders, which may require review of customer credit history, working with a lending source or leasing company, and partnering with the Equipment departments. Monitor open balances and coordinate collection of deposits required before installation.
5% - 10%Reconcile customer accounts by resolving any problems preventing timely payments. Assist customers who have credit/collection reconciliation problems with their outstanding balance.
5% - 10%Assist Cash Application team in applying multiple invoice checks and identifying accounts receivable adjustments. Research payments/credits that have been misapplied, duplicated or short paid due to sales tax, freight and other sales related issues.**
5% - 10%Assist with daily credit functions, including account file maintenance, correspondence,processing of payments (credit card and ACH) and invoice inquiries. May provide credit references for customers.
Emphasis on day-to-day duties and responsibilities may vary based on departmental needs and/or at management direction.
*SKILL: *
Very good understanding of the job and apply knowledge and skills to complete a wide range of tasks. Apply acquired knowledge of procedures and external regulations.
*COMPLEXITY: *
Work on assignments that are moderately difficult and may require judgment and initiative. Understand implications of work and make recommendations for solutions. May be responsible for making independent procedural decisions.
*SUPERVISION: *
Work under minimal supervision and may determine methods and procedures on new assignments.
Henry Schein, Inc. is an Equal Employment Opportunity Employer and does not discriminate against applicants or employees on the basis of race, color, religion, creed, national origin, ancestry, disability that can be reasonably accommodated without undue hardship, sex, sexual orientation, gender identity, age, citizenship, marital or veteran status, or any other legally protected status.** //_//_
*PREFERRED EDUCATION: * * * Typically High School education, vocational training and/or on-the-job training. Bachelor's degree preferred.
*GENERAL SKILLS & COMPETENCIES: *
· Very good time management skills and the ability to prioritize work and meet deadlines · Very good attention to detail and accuracy · Customer service oriented and ability to work with complex issues · Ability to plan and arrange activities · Very good interpersonal communication skills · Very good written and verbal communication skills · Ability to maintain confidential and highly sensitive information · Ability to work in a team environment · Ability to multi-task · Establish productive working relationships at multiple levels within the organization
*SPECIFIC KNOWLEDGE & SKILLS: *
· Focus on internal and external customer service · Working knowledge of Microsoft Office suite of products · Familiarity with credit bureau and agency reporting
· Telephone etiquette and negotiation · Experience with JDE AS400 System format preferred · Familiarity with Accounts Receivable Management Solution products (Cforia/MC2).** * * *PERFORMANCE REQUIREMENTS: * * * Typically, to advance to a new job level, TSMs must demonstrate professional behavior and should consistently be at the high-end of meets expectations or consistently exceed expectations.
TRAVEL / PHYSICAL DEMANDS: * * Travel typically less than 10%. Office environment. No special physical demands required. * *
/Henry Schein, Inc. is an Equal Employment Opportunity Employer and does not discriminate against applicants or employees on the basis of race, color, religion, creed, national origin, ancestry, disability that can be reasonably accommodated without undue hardship, sex, sexual orientation, gender identity, age, citizenship, marital or veteran status, or any other legally protected status./
Title: Credit Representative
Location: NV-Reno
Requisition ID: R115877