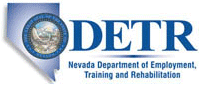 Job Information
Oracle

Data Scientist

in

Reno

,

Nevada
Overlay sales personnel providing specialist product expertise to the sales force.
Partners with Account, Technology, and Application sales representatives to qualify and close new business on Oracle solutions. Provides specific industry or product expertise to facilitate the closing of deals within sales representatives territory. Interacts with sales team to architect the solution, and develop and execute solution strategies for market. Manages solution opportunities to obtain appropriate and necessary resources for all qualified opportunities. Leads teams in the sales process for establishing market visibility and deal visibility. Presents/demonstrates solution to high level clients and industry conference attendees. May provide training to field sales on industry/solutions. Builds and maintains a network and up to date specific industry or product knowledge.
Job duties are varied and complex, needing independent judgment. May have project lead role. 5 years field sales experience. Subject matter expertise in industry/product space. Knowledge of key industry leaders and management. Knowledge of Oracle competition. Presentation and product demonstration experience. Understanding of software and consulting arenas. Excellent communication, negotiating, and closing skills with prospects and customers. Travel may be needed. BA/BS degree in related field.
Oracle is an Affirmative Action-Equal Employment Opportunity Employer. All qualified applicants will receive consideration for employment without regard to race, color, religion, sex, national origin, sexual orientation, gender identity, disability, protected veterans status, age, or any other characteristic protected by law.
Data Scientist
_Team Description_
The Advanced Data Services team is a group of highly skilled Cloud Architects and Data Scientists who will work with our customers to develop modern data architectures and develop big data and data science solutions. This team's goal is to help accelerate our customer's journey to the cloud by moving and improving their existing Hadoop installations, modernizing their data lakes with emerging and proven industry trends, and enabling them to adopt the best solutions to advance data insights through data science and advanced analytics. The team consists of experts who can identify, evangelize, architect, pilot, and implement solutions to accelerate business benefits realization to our customers.
_Job Description_
We are seeking data scientists with a strong track record of developing models and building analytical and machine learning solutions for big data analytics to join our Cloud Engineering team to providing expertise in Advanced Analytics and Data Science across all industry sectors.
This role requires the cloud engineers to be deeply technical and hands-on, and work closely with our sales teams and customers to help them adopt Data Science Cloud Solutions. The successful candidate must have a good understanding of the value of data lifecycle (ingest, transform, curate, analyze, and predict), as well as, proven experience delivering data science/ML solutions to executive-level business and technical leadership.
Data Scientists must have a solid understanding of tools and languages such as Python, R, along with the overall data platform at an enterprise level with big data, data lakes, analytics, and data science and the value of those solutions to the business. Data Scientists will engage with customers to discover business problems and goals, ad develop solutions using Oracle Cloud services. Work collaboratively with the customer to document the current state architecture, design the future state, and develop a path for cloud digital transformation trough data science.
We are looking for team members who can develop and deliver high-quality presentations, demonstrations, and solutions to multiple lines of business and management levels, which clearly articulate the value of Data Science and Oracle Data cloud services and solutions.
Experience in BigData/Analytics/Data science tools and a good understanding of the leading products in the industry are required along with passion, curiosity, technical depth, and exceptional communication/presentation skills.
_Responsibilities _
As a specialist, provide technical proof points or drive proof of value to the customer with Oracle Cloud Solutions.

Maintain mastery of the Oracle portfolio and intimate knowledge of industry trends, multidiscipline design patterns, development/deployment methodologies, and competitive cloud offerings while evangelizing solutions.

Be a trusted advisor to the customers. Develop and present business cases, industry trends, competitive differentiators, in alignment with the go-to-market product and solution strategy.

Achieve desired results through planning, risk management, stakeholder management, conflict resolution, governance, team management, and ownership of the cloud adoption lifecycle

Be agile and maintain a relentless sense of urgency and a realistic view of time (urgent patience) throughout an extended customer engagement.

Inspire confidence and quickly establish connection, credibility, trust, and influence with customer executives to developer

Exercise creativity, independent judgment, and business acumen in selecting methods and techniques to design non-routine and elegant business solutions utilizing Oracle products and technology to meet customer needs

Influence customer strategy, architecture, roadmap, and migration planning workshops spanning business, applications, information, and technology domains

Maintain relevant expert-level competency across the data ecosystem – Big Data, Data Lakes, Advanced Analytics, and Data Science.
_Desired Qualifications / Skills:_
10 years of total experience in Consulting or Sales/Solution Engineering or with product development.

3-5 years of proven domain knowledge of Data Science and big data ecosystems. Domain knowledge includes Python, R, Scala, Spark, Kafka, Hadoop, AI/ML, NoSQL, Cloud data architecture, etc.

Demonstrated ability to own the customer relationship and drive their success in focus areas such as Data Science, Data Lakes & Data Warehouses enablement.

Experience enhancing data collection procedures to include information that is relevant for building analytic systems. Processing, cleansing, and verifying the integrity of data used for analysis.

Experience in ad-hoc analysis and presenting results in a clear manner. Creating automated anomaly detection systems and tracking its performance

Good applied statistics skills, such as distributions, statistical testing, regression, etc.

Excellent understanding of machine learning techniques and algorithms, such as k-NN, Naive Bayes, SVM, Decision Forests, etc.

Experience with common data science toolkits, such as Python, R, Scala, NumPy, MatLab, etc. Excellence in at least one of these is highly desirable

Experience with data visualization tools such as Oracle Analytics Cloud, Qlik, Tableau, D3.js, GGplot2, etc.

Proven expertise in creating detailed technical architectures and product solutions for specified needs. Solution sizing/costing and configuration.

Expertise in conducting PoCs tailored to customers' needs and proof points.

Expertise in delivering Customer Hands-on Workshops

Ability to provide detailed product presentations to educate customers

Ability to provide thought leadership on big data solutions that benefit customers through the use of Oracle Cloud Services.

Ability to interact with all customer roles such as CIO, CTO, IT Architects, technical staff and business uses.

A proven and enthusiastic, high-energy, motivating leader who is visibly passionate and is capable of inspiring and galvanizing people around.

A balance of strategic and tactical skills, with a high level of intellectual agility and capacity for original thought.

An exceptional communicator who can write, present, and effectively adjust messages to meet individual audiences and organizations.

A proven ability to navigate and effectively collaborate with other groups and resources in a large complex environment.

A bachelors or masters in mathematics or computer science or related field is required. Ph.D. in a related field is desired.
Direct Recruiter: Erin.d.smith@oracle.com
Oracle is an Equal Employment Opportunity Employer. All qualified applicants will receive consideration for employment without regard to race, color, religion, sex, national origin, sexual orientation, gender identity, disability, and protected veterans status or any other characteristic protected by law
Job: *Sales
Organization: *Oracle
Title: Data Scientist
Location: United States
Requisition ID: 20000RVV