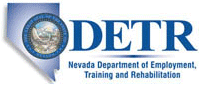 Job Information
Pfizer Inc.

Director, HBU Competitor Supply Intelligence

in

Reno

,

Nevada
ROLE SUMMARY
At Pfizer Hospital, we are committed to delivering breakthroughs that change both standard of care for
patients as well as standard of practice for our hospital stakeholders. Our portfolio is unique in its breadth and depth with over 600 products across 12 therapeutic areas. We are the #1 player globally in Anti-infectives and the #1 Global Sterile Injectables company. In 2020 alone, the Hospital business is projected to touch the lives of over 200 million patients globally.

HBU's Commercial Portfolio Management (CPM) team is committed to delivering value to the business by maximizing portfolio supply and network, while minimizing patient and business impact during shortages/constraints over the short and long-term horizon. CPM drives the strategic and operational execution of Global Demand / Supply Alignment, Allocations, Long Range Volume Forecasting, Supply Related Lost / Upside Revenue and Integrated Network Strategy in partnership across BUs, PGS and R&D.

The HBU Competitor Supply Intelligence Director will be responsible for the following across the Novel, Value Add and Multiple Hospital BU Portfolio:

Orchestrate supply-specific competitive intelligence (internal and external) synthesis and integration into commercial / supply strategy (e.g., opportunistic supply / forward inventory management, network planning)

Gather, analyze, and distribute intel about competitors, which informs internal strategic, operational or tactical decisions, including product launches.

Rapid and focused identification and understanding of competitor supply shortages and pivot into action to capture opportunities for Pfizer both in the short and long term. Partner with Commercial Demand / Supply Alignment / Allocation teams to capitalize on opportunistic supply.

Understand competitors' end-to-end supply chain to proactively identify or predict shortages

Surveillance of specific products and competitors and their Supply, Quality and Compliance risk

Develop competitor profiles for key portfolio segments and the potential portfolio and provide insights to Hospital Portfolio Network Planning and Long-Range Planning Commercial and PGS teams

Execute "rapid response" competitive intelligence (external) for the HBU Commercial Development CCI Team (Customer Centric Innovation) team to assess competitive product offerings which would potentially impact future projected market share for pipeline assets and high value Breakthrough assets CCI is investigating. In addition, answer project specific Key Intelligence Questions for the pipeline delivery and CCI Team.

Gather, analyze "Pipeline" competitive intelligence (external) for assets which are funded and after DPA for the HBU Commercial Development Pipeline team. Commercial Development would provide Key Intelligence Questions which are necessary to update 10 year forecast assumptions.

ROLE RESPONSIBILITIES

Proactively managing HBU Competitor Supply Intelligence programs, including, but is not limited to, competitor surveillance, competitor supply disruptions, generic entry threat assessment, competitor supply chain and site risk assessments, site capacity investments, partnerships or divestments market opportunity assessments, and macro landscape assessments.

Lead HBU On Demand Primary Supply Intelligence research platform, called Capstone, designed for time-sensitive competitor topics that are narrow in scope, providing the ability to capitalize on potential short-term opportunities and/or answer time-sensitive primary research questions

Manage real time alerts and newsletters, including the Competitor Activity Alert, Supply Competitive Intelligence Project Dashboard, ABIS Sterile Injectables and the Custom Infectious Disease TA Intelligence Cockpit and Cortellis Gx (formerly Newport) subscription and access for HBU colleagues.

Partner closely with Worldwide CI to leverage the Spyder web crawler to further develop and deploy a central hub for competitor shortages intel, a database with a customized web-crawler to track competitor shortages

Manage Competitor Supply Chain, Site and Pipeline Details tracker, to facilitate the on-demand user portal

Partner with key Hospital stakeholders across the globe to understand the business strategic and operational goals and work integrate actionable CI into the business that enables actions to be taken in both the short term and long term (Markets, Regional Teams, PHI, and PGS)

Drive alignment with Commercial and PGS to define priority products to capitalize market opportunities; ensure CI insights are thoroughly analyzed for implications to commercial and PGS and track actions

Manage third party vendor relationship for delivery of approved research engagement; act as the information conduit facilitating communication between markets/commercial teams and the primary research agency

In collaboration with the internal customers, develop the annual CI Operating Plan / budget, that considers, prioritization of the HBU CI activities for primary research.

Partner with WWCI Worldwide Competitive Intelligence to ensure alignment and provide update to the centralized Pfizer CI database.

Maintain compliance with Corporate Policy 121 "Competitive Intelligence Policy and Procedure" and partner closely with WWCI and Legal.

PROFESSIONAL CHARACTERISTICS

Confident, self-starter: takes initiative and operates successfully in an empowered organization.

Synthesizer: ability to visualize complex data to communicate conclusions and provide recommendations; ability to clearly articulate the "what, so what and now what"

Exceptional communicator, can rapidly understand and distill and connect the dots to the business across multiple CI sources to and help translate it into meaningful and actionable intelligence.

Extensive collaborator and strong project management skills, ensuring timely delivery of projects and milestones. Ability to partner across functions and geographies need to build a network of "internal CI sources".

Strong analytical skills and ability to influence others

BASIC QUALIFICATIONS

Minimum of 10 years of experience required

Bachelor's degree in business, finance, strategy, or related quantitative field; MBA preferred Direct experience working in competitive intelligence or related roles in Healthcare/pharma

PREFERRED QUALIFICATIONS

Preference for advanced degree holders who have a focus in decision analysis, statistics,

business or medicine/science

Experience working the post-LOE pharmaceutical market

Prior experience working directly with senior executives is preferred

Highly collaborative, extensive track record of building and nurturing productive networks and

teams

Service oriented, self-motivated, curious and results oriented

Broad knowledge of the pharmaceutical industry and healthcare environment

Other Job Details:

Last Date to Apply for Job: April 20, 2021

Sunshine Act
Pfizer reports payments and other transfers of value to health care providers as required by federal and state transparency laws and implementing regulations. These laws and regulations require Pfizer to provide government agencies with information such as a health care provider's name, address and the type of payments or other value received, generally for public disclosure. Subject to further legal review and statutory or regulatory clarification, which Pfizer intends to pursue, reimbursement of recruiting expenses for licensed physicians may constitute a reportable transfer of value under the federal transparency law commonly known as the Sunshine Act. Therefore, if you are a licensed physician who incurs recruiting expenses as a result of interviewing with Pfizer that we pay or reimburse, your name, address and the amount of payments made currently will be reported to the government. If you have questions regarding this matter, please do not hesitate to contact your Talent Acquisition representative.

Marketing and Market Research

#LI-PFE

EEO & Employment Eligibility:

Pfizer is committed to equal opportunity in the terms and conditions of employment for all employees and job applicants without regard to race, color, religion, sex, sexual orientation, age, gender identity or gender expression, national origin, disability or veteran status. Pfizer also complies with all applicable national, state and local laws governing nondiscrimination in employment as well as work authorization and employment eligibility verification requirements of the Immigration and Nationality Act and IRCA. Pfizer is an E-Verify employer.