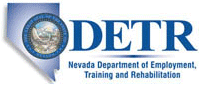 Job Information
Unitek Learning, Inc.

Director of Admissions

in

Reno

,

Nevada
As a leading healthcare education organization, Unitek Learning's family of schools helps thousands of students launch and accelerate their careers every year. As a rapidly growing and highly successful company, Unitek is also a great place to pursue a rewarding and challenging career. We offer a competitive salary, generous benefits, unlimited growth potential, and a collegiate work environment.
We are looking for a Director of Admissions to join our team. We can accept Candidates that reside in Reno, Nevada 85902, if you live within a reasonable commute of this area please dont hesitate to apply.
This position will ensure, the Admissions team meet pre-set goals and performance standards for the continued success of the campus. The Director of Admissions will monitor employee staffing levels, lead flow, planning and implementing local area marketing initiatives with the Marketing team.
Recruit, train, manage, supervise and motivate Admissions Representatives and support staff

Ensures that phone calls are evaluated for each Admissions Representative biweekly and interviews are evaluated for each Representative once monthly. Conduct Professional Standards evaluations on a quarterly basis. Conducts annual and semi-annual performance reviews of each employee reporting to Admissions. Works with peer departments to ensure overall success of the campus by delivering excellent customer service and student experience

Observes interviews and listens to phone calls to provide feedback and coaching to ensure successful performance

Reviews all inbound recorded calls within 72 hours to ensure accurate lead entry and proper handling of calls by front desk

Ensure staffing schedules/shifts are arranged to ensure full coverage for inbound leads during hours of operation

Monitor and respond appropriately to public reviews and mystery shops

Track, monitor and report on progress toward start goals

Coaches and develops Admissions Representatives identified as potential leaders to prepare for future admissions director roles

Works with the campus management team to ensure adequate resources to meet admissions goals. Reviews daily and weekly performance with admissions standards. Submits reports, forecasts and other documents as required accurately and on time

Work closely with Financial Aid department to hold STITCH/GAP meetings in order to maintain excellent customer service and interview to start performance

Works with the campus Executives and Regional Directors to periodically assess whether or not admissions policies and procedures are meeting the goals of the campus

Plans and conducts campus-based events like open houses, orientations etc.

Conduct daily standups and weekly team meetings to build team cohesiveness, review progress toward goals, policies and procedures, best practices

Correspond with prospective students, applicants, and others seeking information on admissions standards

Provides input for budgets, training meetings, campus facilities, etc.

Ensure that business professional dress code is followed by all Admissions staff members Monday through Friday

Completes other projects and duties as assigned

Must have high integrity, solid business acumen including numerical and analytical ability

Must be reliable and presentable as a leader on the campus in a department with student-facing duties

Provides guidance throughout the admissions process

Has high energy and is committed team player with excellent leadership capabilities; must have ability to train and develop subordinates

Familiarity with CRM, CampusVue and Proficient in MS Office

Superior verbal and written communications skills

Fast paced, dynamic and collaborative team environment, internally and externally

Must have a proven admissions track record with a minimum of four years with direct enrollment management experience

Demonstrated proficiency with enrollment management practices

Minimum of a bachelor's degree preferred

Candidate must possess strong organizational skills, leadership, development and implementation skill

Ability to multi-task, excellent written and verbal communication skills; communicate effectively with individuals of diverse socio- economic and multi-cultural backgrounds; respect and ethics required.
ID: 2020-1403
External Company Name: Unitek Learning, Inc.
External Company URL: www.uniteklearning.com
Street: 5250 South Virginia Street
Telecommute: No