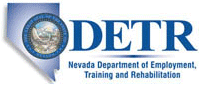 Job Information
Ormat Technologies, Inc.

Document Administrator - Technical Services

in

Reno

,

Nevada
Headquartered in Reno, Nevada, Ormat is a leading geothermal company and the only vertically integrated company solely engaged in geothermal and recovered energy generation (REG), with the objective of becoming a leading global provider of renewable energy.
The Document Administrator is responsible for development and maintenance, of document management systems for the organization, control, security and accessibility of technical documents for the Technical Services and Operations groups.
Essential Functions
• Develop the technical documentation management policy and plan and update it, as needed.
• Develop training material and on-line tutorials for proper use of the Technical Document Management Systems.
• Maintain organizational documents and the document management system.
• Coordinate with the Technical Services and Operations Managers to identify and investigate the need for documents of various types and how they can be easily accessed.
• Ensure that organizational documents go through a documented and approved review-and-approval process before being stored.
• Ensure that internal controls are in place and are functional.
• Ensure the security, accessibility, and proper distribution of organizational documents.
• Help develop and enforce documentation system design, review, and storage guidelines.
• With the IT security manager, assign/approve user privileges.
• Plan and conduct meetings and presentations related to document management.
• Other duties and projects as assigned by management
Education, Experience, and Skills Required
• A bachelor's degree in library science or a related discipline is preferred.
• Experience in technical documentation (Engineering drawings, specifications and project files) management and document management systems or content management systems software is required.
• Experience with Microsoft SharePoint or SAP Document Management System is preferred.
• Must have experience conducting meetings and presentations.
• Must be able to operate a vehicle in a safe manner.
• Must possess at any time a valid driver's license with a driving record acceptable to Ormat auto insurance carrier
Physical Requirements
• The ability to work at a computer, and computer monitor, and use repetitive motion for long periods of time.
• The ability to occasionally lift up to 25 pounds.
• This position requires sitting 80% of the time and standing and walking 20% of the time.
All your information will be kept confidential according to EEO guidelines.
Ormat is an equal opportunity employer. All qualified applicants for employment with Ormat will receive consideration for employment without regard to race, sex, age, color, religion, marital status, sexual orientation, gender identity, veteran status, status with regard to public assistance, source of income, national origin, citizenship status, disability, or any protected status.