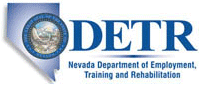 Job Information
Schneider National, Inc.

Driver - National Dedicated Truck Driver - Class A CDL

in

Reno

,

Nevada
Earn up to $76,000 per year* with this unique and exciting opportunity. You'll earn a weekly base pay with the potential to earn extra pay for additional weeks worked. You will support new business start-ups for our Dedicated division and provide surge support and vacation coverage. You'll never be bored with the limitless opportunities available. If you enjoy a variety of work options including dry van, reefer and flatbed driving, then you're going to love pinch hitting for the leading transportation team, Schneider! Start your trucking career!
Eligible CDL Truck Driver Applicants: Experienced Class A CDL holders National Dedicated Truck Driver Pay
Up to $76,000 per year* $5,000 sign-on bonus for experienced drivers Weekly salary (increases each week you're out on the job)
Week 1 = Base pay* Week 2 = Base pay* Week 3 = Base pay* + $250 Week 4 = Base pay* + $400 Performance pay up to $600 per quarter, paid out weekly *Based on CDL driver experience National Dedicated Truck Driver Benefits
Medical, dental and vision insurance, plus flexible spending options 401(k) savings plan with company match Paid orientation and time off Up to $7,000 tuition reimbursement (paid at $200/month) for qualified drivers Credit for Military Experience and Military Apprenticeship programs, plus more military benefits Many more - see full list of benefitsNatioanl Dedicated Truck Driver Qualifications
Valid Class A Commercial Driver's License (CDL) Live within Alabama, Arizona, Arkansas, Mississippi, Nevada, Ohio, Oregon, Pennsylvania, Tennessee, Texas or Virginia and be able to drive in all 48 states Minimum 3 months of Class A driving experience More Reasons Truckers Choose National Dedicated Driving at Schneider:
Varied OpportunitiesInstead of driving for one customer, National Dedicated Fleet drivers support new business start-ups, provide surge support and cover for drivers on vacation around the country. It provides truck drivers with the perfect combination of consistency and variety.
More MoneyCDL truck drivers who travel the country filling in on a variety of accounts enjoy reliable base pay that regularly increases. The longer the driver stays out, the more you can make, plus bonuses and potential for account-specific additional pay.
Schneider has been an industry leader since 1935 because we understand one simple, profound truth: It's all about people. The best combination of freight, money, equipment and home time is a byproduct of respecting each and every individual. You'll be treated right from the moment you apply.
"I'm not a number at Schneider. I'm a person. When you have people that ask how you are or wish you a happy birthday or a happy anniversary, that means a lot." Bill, Schneider driver
Join one of the top trucking companies. Call 800-447-7433 for more information!
Schneider uses E-Verify to confirm the employment eligibility of all newly hired associates. To learn more about E-Verify, including your rights and responsibilities, please visit www.dhs.gov/E-Verify.Job Company DriverSchedule Full-timeSign On Bonus 5000
PI111109743