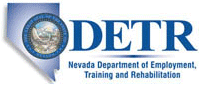 Job Information
Oracle

Frontend Developer 2

in

Reno

,

Nevada
Design, develop, troubleshoot and debug software programs for databases, applications, tools, networks etc.
As a member of the software engineering division, you will apply basic to intermediate knowledge of software architecture to perform software development tasks associated with developing, debugging or designing software applications or operating systems according to provided design specifications. Build enhancements within an existing software architecture and occasionally suggest improvements to the architecture.
Duties and tasks are standard with some variation; displays understanding of roles, processes and procedures. Performs moderately complex problem solving with assistance and guidance in understanding and applying company policies and processes. BS degree or equivalent experience relevant to functional area. 1 year of software engineering or related experience.
Oracle is an Affirmative Action-Equal Employment Opportunity Employer. All qualified applicants will receive consideration for employment without regard to race, color, religion, sex, national origin, sexual orientation, gender identity, disability, protected veterans status, age, or any other characteristic protected by law.
Department Description:
Oracle Cloud Infrastructure (OCI) combines the elasticity and utility of public cloud with the granular control, security, and predictability of on-premises infrastructure to deliver high-performance, high availability and cost-effective infrastructure services. Multiple compute options provide the flexibility to run the most demanding workloads, as well as less compute-intensive applications, in a secure and highly available cloud environment. Customers can self-service provision virtual machines right alongside bare metal servers and clusters on the same virtual cloud networks, through a unified web console, APIs, CLI or via industry standard tools such as Terraform and Chef. OCI's approach gives the customer choices for storage us industry leading local NVME storage or elastic network block storage.
The Oracle Kubernetes Engine (OKE) team builds the OCI service that runs our managed Kubernetes experience. It is in use by a variety of internal and external customers, and we're actively adding features - from Kubernetes, to deeper integrations with OCI, and to better allow cluster management. The team operates a 24x7 service at scale. We have a large roadmap of features to enable scenarios for new customers coming onboard in the coming quarters.
Position Overview:
The ideal software engineer candidate for this team is an effective frontend programmer who is capable working across different languages, and can operate in a devops environment (writing code, testing code, deploying code and maintaining code).
We are looking for frontend Developers with a passion for creating customer-centric, impactful web applications. Our features must be elegant, accessible, intuitive, highly available, responsive, and performant.
Your success in this role will be in your ability to break down complex features into manageable pieces that are translated to great front-end applications. You are successful at partnering deeply within a feature team, broadly across the organization, or individually with engineers, product owners, and/or designers in order to deliver on your commitments. You treat every task like an owner, finding passion in developing your technical depth on how we build, test, and deploy our product features. You embrace change, thrive in a rapidly growing environment, and see ambiguity as an opportunity.
Responsibilities:
Build UI components and features that expose OKE features to OCI customers

Contributes to overall OKE feature design discussions and acts as subject matter expert for front-end application development as well as console development and best practices

Participates in project scoping exercises and self-manages to committed schedules

Documents decisions, assumptions, tradeoffs, and analysis – drives consensus

Makes updates to the OKE console on both scheduled and break-fix timescales
Required Skills:
1 years experience in web application development (HTML, CSS, JavaScript)

Solid understanding of JavaScript

Proven ability for shipping products on-time and as designed

Ability to manage multiple projects at the same time through to delivery

Willing to work in a closely collaborative, cross-team environment

A proven track record for proactive communication ensuring stake holders are aware of changes to timelines or implementations
Desired Skills:
Job: *Product Development
Organization: *Oracle
Title: Frontend Developer 2
Location: TX,Texas-Austin
Requisition ID: 20000NYR
Other Locations: United States, US-WA,Washington-Seattle