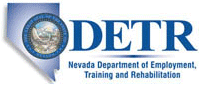 Job Information
Chewy

Fulfillment Specialist

in

Reno

,

Nevada
CHEWY is now offering NEW, INCREASED PAY RATES UP TO $18.75/hr, PLUS BONUS PAY AND INCENTIVES!
Earn up to an EXTRA $2 an hour now thru the end of the year!\u0026amp;nbsp;

PLUS $400 SIGN-ON BONUS!

Overtime incentives of up to $200 offered on a week to week basis!

IMMEDIATE start dates available for day and night shifts!

On-the-Spot offers!

PLUS, excellent benefits beginning the 1st of the month after you start!\u0026amp;nbsp;
Open Interviews!
Chewy: Sparks Recruiting Office
Monday - Friday | 9:00am - 5:00pm
Saturday (12/5) | 9:00am - 1:00pm
2134 Greenbrae Drive
Sparks, NV 89431
Chewy: Fernley Recruiting Office
Monday - Thursday | 9:00am - 4:00pm
150 E. Main St., Ste 140
Fernley, NV 89408
Chewy is hiring Warehouse Workers, Material Handlers, and Fulfillment Specialists for our fulfillment center in Sparks, NV with wages up to 18.75/hr with opportunity for increases at 3, 6, 12, 18, 24, 30, 36, 42, and 48 months!!! We also offer competitive benefits, climate-controlled warehouse, leadership development programs with rapid career growth potential, Team Member incentives, and full-time opportunities.
What you\u0026#39;ll do:
Fulfillment Specialists perform a wide range of warehouse functions.

Duties include everything from making boxes to loading those boxes in trailers, and everything in between within the warehouse.

We focus on excellent customer service and we take pride and great care in every order we fill for our customers
What You\u0026#39;ll Need:
Must be at least 18 years old

Preferred experience driving a stand-up Forklift; Reach Truck, Order Picker/Cherry Picker; no experience required – internal training offered

Must be able to lift up to 75 pounds with or without reasonable accommodation

Must be able to stand and /or walk for up to 10-12 hours daily with or without reasonable accommodation, each shift has two 30-minute breaks

Willing to be trained on PIT equipment (Powered Industrial Vehicles) i.e. Cherry Picker/Order Picker, High Reach, Movexx, Pallet Jack, Walkie Rider, etc.

Preferred experience in Inbound receiving, loading/unloading material, putaway, or labeling within a warehouse environment

Flexibility for opportunities when overtime is required
\u0026amp;nbsp;
Chewy is committed to equal opportunity. We value and embrace diversity and inclusion of all Team Members. \u0026amp;nbsp; If you have a disability under the Americans with Disabilities Act or similar law, or you require a religious accommodation, and you wish to discuss potential accommodations related to applying for employment at Chewy, please contact\u0026amp;nbsp;HR@Chewy.com. \u0026amp;nbsp; To access Chewy's Privacy Policy, which contains information regarding information collected from job applicants and how we use it, please click here:\u0026amp;nbsp;https://www.chewy.com/app/content/privacy).