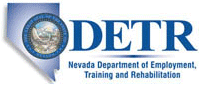 Job Information
SWCA Environmental Consultants

GIS Specialist

in

Reno

,

Nevada
About the opportunity
Do you thrive in the pursuit of ensuring excellence in GIS design, cartography, and data management? SWCA Environmental Consultants is seeking a GIS Specialist . This position will primarily support our Cultural Resources program but may include collaboration and support from other SWCA GIS Regional Teams. Ideally, this position would sit in either our Las Vegas or Reno, Nevada locations, although this position has the potential to be remote.
What you will accomplish
Work with the Cultural Resources GIS Lead to prepare field equipment, maps, and data dictionaries for field staff; post-process and manage field data; and create map products using established protocols and templates

Help support GIS/cartographic capabilities by creating complex final map products supporting primarily cultural projects, with some assistance on natural, paleontological, and other environmental resource projects using ArcGIS

Support GIS workload with the team to ensure that productivity goals are met and that projects are delivered on time and on budget

Maintain a collaborative work environment between project managers and GIS staff

Help ensure quality of work is consistent with SWCA's standards and practices alongside other GIS team members

Use ESRI ArcGIS Desktop, primarily ArcGIS Pro, for editing data, analyses, and cartography, including the use of geoprocessing tools, symbolizing features, importing/exporting a wide range of data and file types, and producing report quality and field maps in a reasonable amount of time

Data management and support for a variety of handheld GNSS units using Trimble Pathfinder Office, Collector for ArcGIS, Survey123 for ArcGIS, and other tablet apps

Help design, create, maintain, and QA/QC geospatial databases using ArcGIS, Microsoft Excel, and peripheral software

Provide QA/QC review of GIS calculations, navigation files, field maps, and report maps
Experience and qualifications for success
Minimum of a Bachelor's degree in Geography, Cartography, Archaeology, Biology, Environmental Science or related field with an emphasis in GIS (or GIS certificate)

Prefer 3+ years paid experience in GIS for a variety of project types and sizes, regions, and agencies

Completed all GIS-related aspects of a project, from pre-field preparations, to geospatial analyses, to final report maps and calculations preferred

Minimum of one (1) year of experience beyond university attendance with GPS technology, field data collection techniques, data integration to a GIS, and troubleshooting of equipment and digital files

Prior work in cultural resources management, remote sensing, and prior experience working with federal land agencies such as the USFS, NPS, BLM, BOR, USGS, or other, is very desirable

Demonstrated ability of data transfer, data analysis, data mining, and data inventory using software applications (e.g. Windows Explorer, Excel, Access, ESRI ArcGIS)

Demonstrated experience with ArcGIS Pro 2.x and ArcMap 10.x as well as knowledge of cartography and computer mapping including design principles and understanding map creation procedures in ArcGIS required

General understanding of basic statistics, and geometric math computations (e.g., summary, distributions, frequency, min/max, range, angles, distance, slope, degrees, area)

Ability to produce presentations, and/or written protocol of methods for reports or within metadata to replicate GIS-related analyses or modeling techniques applied on projects is strongly preferred

Prior knowledge and experience creating database schemas, domains, ArcServer/web applications, network analysis, knowledge of Python, .NET, Java, PHP, HTML, is also a plus
SWCA Environmental Consultants is a growing employee-owned firm, providing a full spectrum of environmental services. With offices across the United States, SWCA is one of the largest environmental compliance firms and ranks among Engineering News-Record's Top 200 Environmental Firms.
If you would like to contact SWCA regarding the accessibility of our website or need assistance completing the online application process due to a disability, please email accommodations@swca.com or call 800-828-8517. This contact information is for disability accommodation requests only. All other inquiries will not receive a response.
EOE - women, minorities, individuals with disabilities and veterans are encouraged to apply.
Share (https://careers-swca.icims.com/jobs/11168/gis--specialist/job?mode=apply&apply=yes&iniframe=1&hashed=-336149107) Email this job to a friend/colleague (https://careers-swca.icims.com/jobs/11168/gis--specialist/referral?iniframe=1&hashed=-435713569)
Connect With Us!
Not ready to apply?Connect with us (https://careers-swca.icims.com/connect?back=intro&in_iframe=1&hashed=-435713569) for general consideration.
Requisition Number2020-11168
of Openings1
Office LocationUS-NV-Las Vegas | US-NV-Reno
ProgramGIS/CADD
Hire TypeRegular
Hourly/SalaryHourly