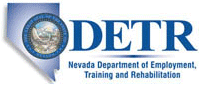 Job Information
Hamilton Company

Industrial Maintenance Tech - Mold Injection/Clean Room

in

Reno

,

Nevada
Industrial Maintenance Tech - Mold Injection/Clean Room
Jobs

Login

26-Jan-2021 to 27-Mar-2021 (MST)

Reno, NV, USA

Full Time

Email Me Similar Jobs Email Me This Job
Industrial Maintenance Tech - Mold Injection/Clean Room
Business Entity: Hamilton Company
Location: Reno, NV
Job Description
Hamilton Company is looking for a Maintenance Tech who will work under the supervision of the Maintenance/Facilities Manager. The Maintenance Tech will have the duties and obligations of supporting the equipment and facility maintenance, upgrade, and expansion as required for all departments and functions. This position will be working in our clean room enviornment and will be providing the department with technical expertise as may be needed to maintain associated molding equipment.
Other responsibilities may include:
Complete basic repairs necessary to maintain the proper operating condition of production and facility equipment

Perform preventive maintenance tasks on production and facility equipment as defined by the preventive maintenance program

Apply and enforce all safety procedures and precautions necessary to prevent equipment and facility dangers to company personnel

Assist in the complicated production and facility equipment repairs, functions, and support all facility modifications

Support all repairs and maintenance through procurement of all necessary repair parts and services

All other duties as assigned
This position is for the swing shift. Swing shift hours are 3:30pm to 12:00am.
Qualifications
Must have knowledge and experience to complete repairs on basic machine shop equipment

Must have a working knowledge of safety procedures and precautions to prevent equipment and facility dangers to personnel and self

Must have working knowledge and experience to support facility repair and modifications

Ability to complete tasks accurately, efficiently and in a timely manner

Demonstrate an aptitude and desire to develop maintenance skills and repair techniques

Position includes a variety of physical conditions, such as proximity to moving mechanical parts, electrical current, working on scaffolding and high places or exposure to chemicals

Must be physically able to lift, bend, stoop, climb, and reach

Knowledgeable of MSDS sheets as they pertain to daily activities
Education and Experience
High school diploma or equivalent

1+ years of experience in industrial plant maintenance

Technical Certificate and/or LEAP or CTE Program Completion Preferred
Company Description
Hamilton Company is a worldwide leader in the design and manufacture of manual, semi-automated and robotic products for precision fluid measuring. We specialize in the development, manufacturing and customization of precision measurement devices, automated liquid handling stations, and sample management systems. For more than 60 years, Hamilton has been satisfying customer needs by combining quality materials with skilled workmanship, ensuring the highest level of performance of every precision fluid measuring device we manufacture.
Additional Information
Diverse portfolio of exciting and innovative design projects

Tremendous opportunities for professional growth

Commitment to sustainable design

Competitive Compensation

Excellent Benefit Package (includes medical, dental, vision insurance, paid vacation time, paid sick time, disability insurance, 401k, tuition reimbursement and much more)

Solid Stable Company

Drug free workplace
Learn more about us at: www.hamiltoncompany.com
It is the policy of this organization to provide equal employment opportunities to all qualified applicants.