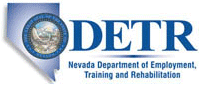 Job Information
United Federal Credit Union

Inside Mortgage Advisor

in

Reno

,

Nevada
Inside Mortgage Advisor
Job Details
Level
Experienced
Job Location
Bible Way - Reno, NV
Position Type
Full Time
Education Level
Associates Degree
Travel Percentage
None
Job Shift
Day
Description
General Summary(What is done and why)
The Inside Mortgage Advisor is responsible to originate mortgage loans for both existing and prospective members over the phone.  Business is derived from a variety of lead sources and requires both inbound and outbound telesales activities to maximize sales conversion.  The position requires strong knowledge of conventional, FHA, VA, Rural Development, and other common mortgage programs.  Based on effective use of broad and narrow questioning techniques, MA's are expected to recommend mortgage programs that are best matched to member needs and goals.
Essential Functions, in Priority Order(Majority of duties, but not meant to be all inclusive or prevent other duties from being assigned as necessary)
Receive inbound phone calls from interested members or prospects; Accept warm-transfers from internal referral sources; make outbound telesales calls to follow-up on leads in the sales pipeline as well as to uncover new sales opportunities from internally provided lead sources as directed; accurately price and quote personalized scenarios for both members and prospects; take mortgage applications, set expectations, and collect application deposits. Time: 50%

Monitor and manage sales pipeline consisting of mortgage applications taken but not yet closed; follow-up with mortgage operations personnel as necessary to obtain loan status and outstanding conditions; assist with clearing of underwriting conditions as necessary; re-structure loan terms and programs as necessary; monitor interest rate lock periods to ensure that locked rates are not allowed to expire; verify closing figures with operations personnel prior to loan closing. Time: 35%

Familiarize self with all internal policies and procedures; maintain current knowledge of mortgage program guidelines and pricing; attend meetings or presentations to increase knowledge of new programs; complete required training courses within specified timelines; evaluate personal performance metrics; establish and fulfill personal development plan; participate in department meetings. Time: 15%
Qualifications
Education(Minimum education required to perform the duties of this position)
Associates degree or one year of related work experience required.

 
Experience(Minimum experience required to perform the duties of this position)
In additionto the education requirement:
Three year's real estate lending experience desired.

NMLS registration required upon hire.

 
Knowledge, Skills and Abilities(Minimum technical and communication skill levels and licenses/certificates normally required to perform the duties of this position)
Demonstrated knowledge of secondary market driven mortgage programs.

Strong knowledge of real estate laws, regulations, practices and compliance requirements.

Strong mathematical skills and ability to perform complex financial calculations with a financial calculator.

Strong proficiency with sales systems, including CRM, Origination Software, and other common Microsoft office applications.  Specific knowledge or ability with Ellie Mae Encompass origination software preferred.

Sound understanding of personal finance and associated best practices

Strong organizational skills

Ability to effectively negotiate

Strong problem-solving skills

Excellent written and verbal communication skills

Ability to quickly build rapport with others

Confidence and poise in phone sales environment

NMLS Registration or ability to become registered

 
Required Competencies
Problem Solving

Dealing with Ambiguity

Time Management

Demonstrates Courage

Drive for Results

Interpersonal Savvy

Customer Focus

Integrity and Trust

Self-Development

 
Mental Requirements
Ability to analyze and evaluate information.

Ability to use good judgment and make sound decisions quickly.

Ability to work and reason under pressure.

Ability to prioritize in a multi-task environment.

Ability to maintain a positive attitude and professional image.

Ability to interpret lending guidelines and regulations

Ability to take rejection or criticism in stride.

 
Tools and Equipment Used
All available general office equipment as needed.

All available computer software and hardware as needed.

 
Working Relationships/Contacts(Positions with which incumbent has frequent contact)
Daily, personal/written/phone contact with credit union staff.

Daily, personal/written/phone contact with credit union management.

Daily, personal/written/phone contact with real estate community.

Daily, personal/written/phone contact with sales prospects.

Daily, personal/written/phone contact with credit union members.

Daily, personal/written/phone contact with vendors.

 
Physical Demands(Physical effort generally associated with this position)
Work involves standing and walking for brief periods of time, but most work is done from a seated position.  There is potential for eyestrain from reading detailed reports and computer screens.  Deadlines, workloads and pressure to achieve goals may cause increased stress levels.
Working Conditions(Typical working conditions with this type of work and environment hazards, if any, that may be encountered in performing the duties of this position)
Internal– Work is normally performed in climate controlled office environment, where exposure to conditions of extreme heat/cold, poor ventilation, fumes and gases is very limited.  Noise level is moderate and includes sounds of normal office equipment (computers, telephones, etc).  No known environmental hazards are encountered in normal performance of duties.  Length of day is unpredictable; long hours may be required to accommodate deadlines or special meetings.
External– occasional overnight travel to conferences, events, trade-shows, or other designated places may be required; however, information on environmental conditions is not available.
<