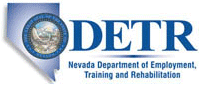 Job Information
Veterans Affairs, Veterans Health Administration

Intermediate Care Technician

in

Reno

,

Nevada
Summary
The full performance, Intermediate Care Technician (ICT) Generalist is assigned to the Department of Veteran Affairs, Veterans Health Administration (VHA). This position serves as an advance technician for outpatient care settings such as; primary care, mental health, and specialty clinics. As an ICT Generalist the incumbent may serve in a medical center, community-based outpatient clinic (CBOC), mobile medical unit or may have virtual/remote assignments.
Responsibilities
Requirements
Conditions of Employment
null
Qualifications
To qualify for this position, applicants must meet all requirements by the closing date of this announcement, 01/28/2021. Time-In-Grade Requirement: Applicants who are current Federal employees and have held a GS grade any time in the past 52 weeks must also meet time-in-grade requirements by the closing date of this announcement. For a GS-07 position, you must have served 52 weeks at the GS-06 level. The grade may have been in any occupation, but must have been held in the Federal service. An SF-50 that shows your time-in-grade eligibility must be submitted with your application materials. If the most recent SF-50 has an effective date within the past year, it may not clearly demonstrate you possess one-year time-in-grade, as required by the announcement. In this instance, you must provide an additional SF-50 that clearly demonstrates one-year time-in-grade. Note: Time-In-Grade requirements also apply to former Federal employees applying for reinstatement as well as current employees applying for Veterans Employment Opportunities Act of 1998 (VEOA) appointment. You may qualify based on your experience as described below: Specialized Experience: You must have one year of specialized experience equivalent to at least the next lower grade GS-06 in the normal line of progression for the occupation in the organization. Examples of specialized experience would typically include, but are not limited to: Army Medic, Corpsman, Advanced EMT or Paramedic training experience. Advanced number of years of experience in supporting the Emergency Room to include Triage and trauma care as an Emergency Department Health Technician. Prior experience in intravenous access techniques, blood collection, catheter insertions, splinting, identifying basic and abnormal cardiac rhythms, enema administration, knowledge of trauma care. Advanced knowledge of safety precautions and infectious disease as it relates to patients presenting in the Emergency Department. Experience with Hazmat operations, decontamination and Hospital Emergency Response Teams. Experience in delivering age appropriate direct patient care including ADL's (Activities of Daily Living). Skill in communicating in a tactful and courteous manner with a wide variety of individuals with various levels of understanding. Demonstrated ability to work successfully as a productive member of an interdisciplinary team. Demonstrated ability to prioritize emergency care of critical patients. Experience in the care of behavioral emergencies and psychiatric patients. You will be rated on the following Competencies for this position:
CommunicationsFlexibilityPatient CareSpecimen Collection Experience refers to paid and unpaid experience, including volunteer work done through National Service programs (e.g., Peace Corps, AmeriCorps) and other organizations (e.g., professional; philanthropic; religions; spiritual; community; student; social). Volunteer work helps build critical competencies, knowledge, and skills and can provide valuable training and experience that translates directly to paid employment. You will receive credit for all qualifying experience, including volunteer experience. Note: A full year of work is considered to be 35-40 hours of work per week. Part-time experience will be credited on the basis of time actually spent in appropriate activities. Applicants wishing to receive credit for such experience must indicate clearly the nature of their duties and responsibilities in each position and the number of hours a week spent in such employment. Physical Requirements: The work involves extended periods of bending, standing, and walking. Generally, the work requires recurring physical exertion with assisting patients. For more information on these qualification standards, please visit the United States Office of Personnel Management's website at https://www.opm.gov/policy-data-oversight/classification-qualifications/general-schedule-qualification-standards/.
Education
null
Additional Information
null