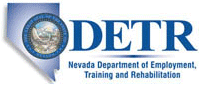 Job Information
Renown Health

Interventional Radiology Technologist

in

Reno

,

Nevada
Interventional Radiology Technologist
Requisition id: IR Tech
Department: 200255 Special Procedure Interv Rad
Facility: Renown Regional Medical Center
Schedule: Full Time
Shift: Day
Category: Allied Health
Location: Reno,NV
Position Purpose
This position is responsible for producing optimal diagnostic images while providing excellent patient care. The incumbent is accountable for individualized patient care while in the Diagnostic Interventional Department.
Nature and Scope
The incumbent provides radiology services to patients of Neonatal, Pediatric, Adolescent, Adult and Geriatric patients and families. Demonstrating the ability to work with patient's physical, motor/sensory adaptation, cognitive, and psychosocial needs specific to the population being served, and meets standards of quality as measured by the Unit/Department age specific competency standards.
Competently operates Interventional imaging equipment and related machinery. Verifies and executes physician's orders for diagnostic and therapeutic exams, ensuring the proper preparation for such exams, and the safety and well-being of patients during procedures. Performs as first assist to the Interventional Cardiologist and Radiologist. Sets up sterile trays and maintains the sterility of the room. Other duties include, but are not limited to, circulating, manipulation of drains and lines, suturing, billing and filming, supplies stocking, charting, quality improvement studies.
Determines the best method of obtaining optimal Interventional examinations while ensuring patient safety; regulates patient flow, consults with radiologists to determine contrast media applications or variances in established procedures; continually evaluates exam quality and makes necessary corrections to improve image quality. May be required to work overtime and take call, or to accept Leave Without Pay or Annual Leave during periods of reduced workload. May be required to assist other modalities within the department or Renown Health System.
This position does provide patient care.
Disclaimer
The foregoing description is not intended and should not be construed to be an exhaustive list of all responsibilities, skills and efforts or work conditions associated with the job. It is intended to be an accurate reflection of the general nature and level of the job.
Minimum QualificationsRequirements – Required and/or Preferred
Name
Description
Education:
Must have working-level knowledge of the English language, including reading, writing and speaking English. Associate's degree in Radiologic Technology or RCIS, or completion of AMA approved hospital-based program.
Experience:
No experience required. Preference will be given to applicants with the following experience: minimum two years as a diagnostic Radiologic staff technologist or one year as a diagnostic Radiologic staff technologist preferred plus completion of in-house training program; applicants with experience in hospitals with computer system operations experience will be given preference.
License(s):
Requires American Registry of Radiologic Technologists (ARRT) R.T. (R) certification orRegistered Cardiovascular Invasive Specialist (RCIS).State of Nevada license for Medical Radiography.
Certification(s):
Preference will be given to Cardiovascular Interventional Radiography (CV) or Cardiac Interventional Radiography (CI) or Vascular Interventional Radiography (VI). BLS upon hire required. ACLS within six months of hire required.
Computer / Typing:
Must possess, or be able to obtain within 90 days, the computers skills necessary to complete online learning requirements for job-specific competencies, access online forms and policies, complete online benefits enrollment, etc.